The Lebanese fashion designer Elie Saab, who made a name for himself more than 30 years ago as an expert in gorgeous embroidered wedding dresses and gowns, has now joined a prestigious cohort of international greats such as Jean Paul Gaultier, Issey Miyake, Paul Smith, Diane von Furstenberg and others as the next author of the limited-edition design for the French premium water brand Evian.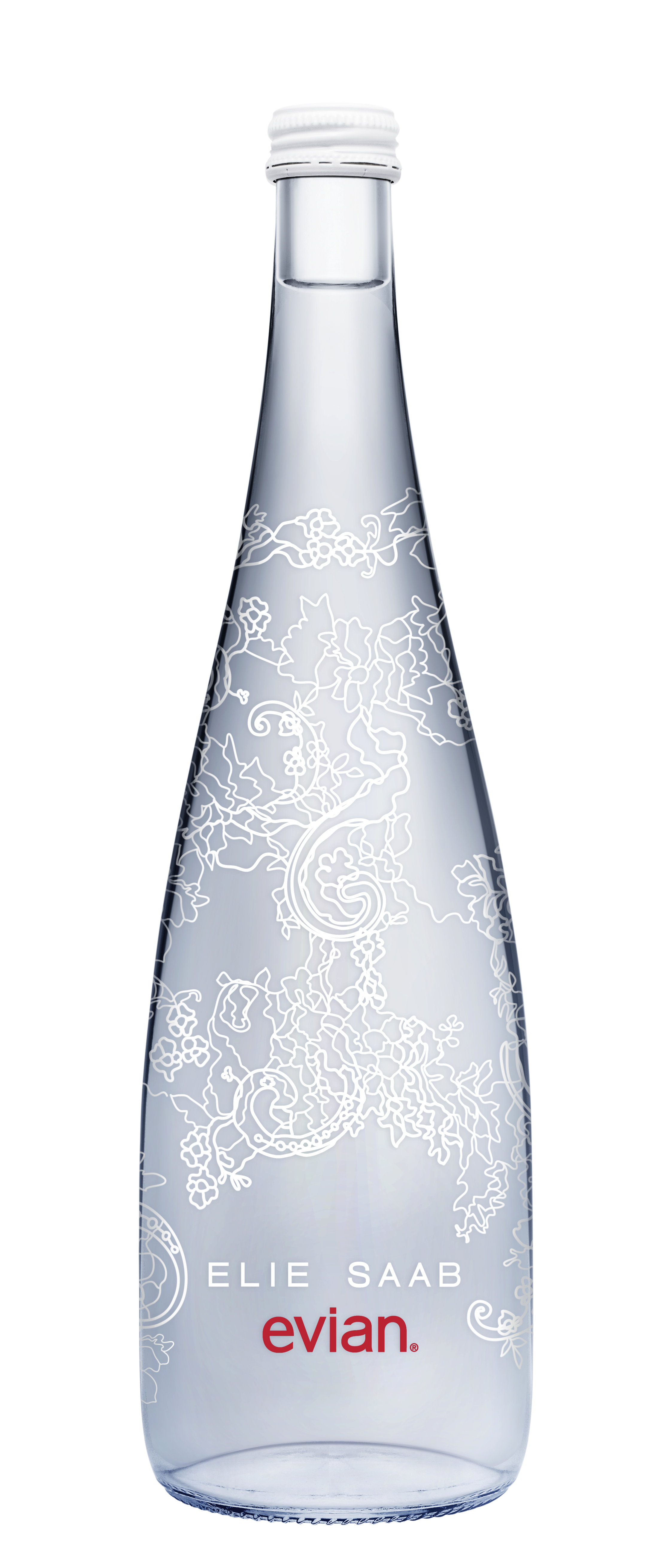 An elegant and feminine bottle features a signature Elie Saab delicate white lace pattern that looks simple, however, is complex in the actual production. It took 26 sketches, 17 prototypes and 4 month to test and finalize the custom-made lace design that creates the sense of purity and transparency.
"Evian approached me with the theme of 'purity'," says Saab in an interview to The National. "We are known for the embroidery, but we are also known as well for the clean-cut, very pure designs. I wanted to respect Evian as well as having my signature on the bottle, so I decided to make the design very transparent, so that you can see through to the purity of the water. Lace is a very noble thing, and the transparency of the lace reflects the transparency of the water."
The bottle was presented last Monday in Paris's Jardin des Tuileries as part of the SS 2014 collection called "The Lace Garden". The limited edition will be available since November in high-end restaurants and hotels in three sizes.
Although this commercial collaboration is not typical for Saab who usually turns down non-fashion offerings, the designer looks happy to go beyond the dresses and perfumes and master in product/packaging design.
"I love design, any kind of design, so I started with fashion, yes—I enjoy it and love fashion a lot—but I am so passionate as well about architecture and design. It's more than a hobby for me. It's another line I would really love to pursue," Saab commented.