Fiat has recreated an authentic theater stage inside Fiat 500 cars to prove their comfort
This June, Fiat invited Spanish customers to experience the comfort of the new Fiat 500's interiors in a fun, "theatrical" way. People could have a seat in the car and watch an original stage play unfolding inside and around the Fiat 500 models. 
Building on the philosophy of American drive-in theatres, a range of Fiat 500 models—Abarth 500C, 500L Fiat, Fiat 500 and Fiat 500 GQ edition—became the protagonists of the performance.
Each of the four micro plays conveyed the spirit of the car—the performances were promoted with vivid surrealistic posters (view them below). The names of the plays were "Speeders," "Oh, It's him!," "The mutant passenger," and "The half woman." The plots of the theatrical sketches were as off-beat as their names—and the "auto" settings added to the unconventional creative take.
Anyone could get a ticket to the live micro theatre in two ways—by reserving it through a Facebook app or getting it on the spot. The promo event by Fiat was rolling out in the classic theatrical tradition—with ushers and programs. Ticket holders were enjoying the play in the car, side by side with the actors, while dozens of spectators watching and documenting the performance from the outside.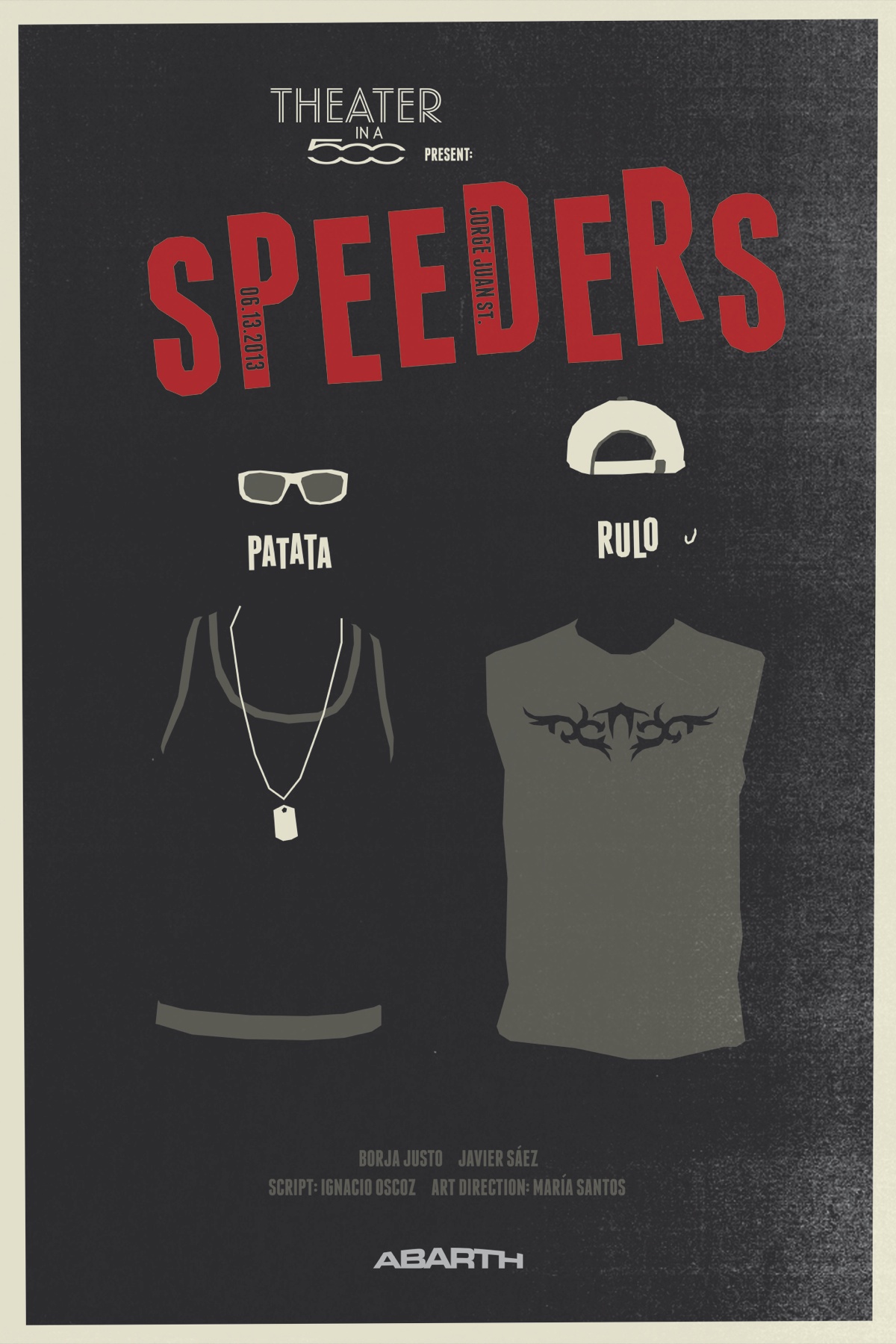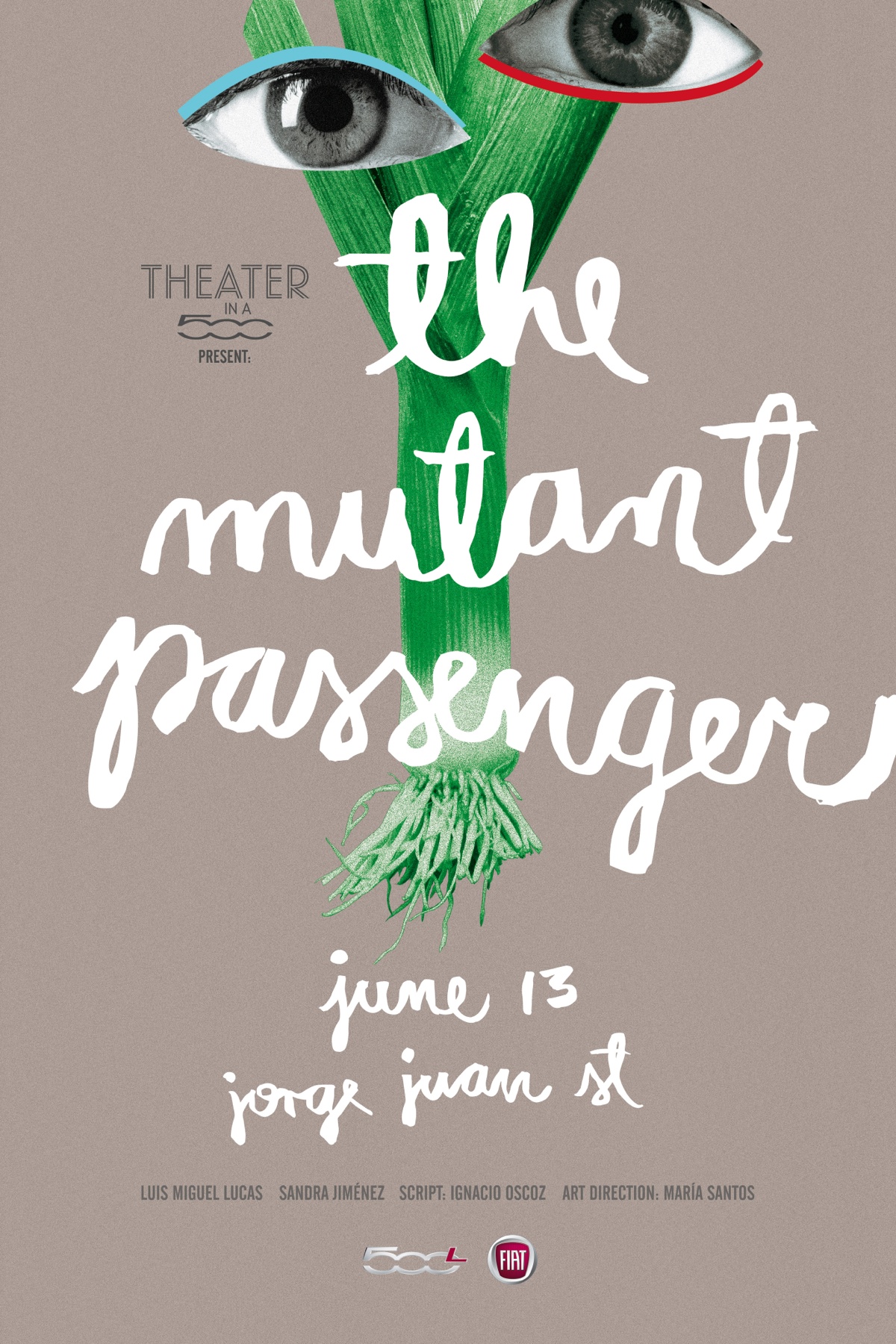 The effort was developed by Leo Burnett Iberia in early June as part of the annual La Noche de San Jorge Juan event organized by GQ, one of Fiat's latest collaborators.