IKEA strives to help consumers live their lives more sustainably. The Swedish retailer, known for offering smart interior solutions at affordable prices, now invites the UK consumers to buy the solar panel packages for private houses to make them as green as never before. The new equipment will be available at all 17 company's stores within the next 10 months.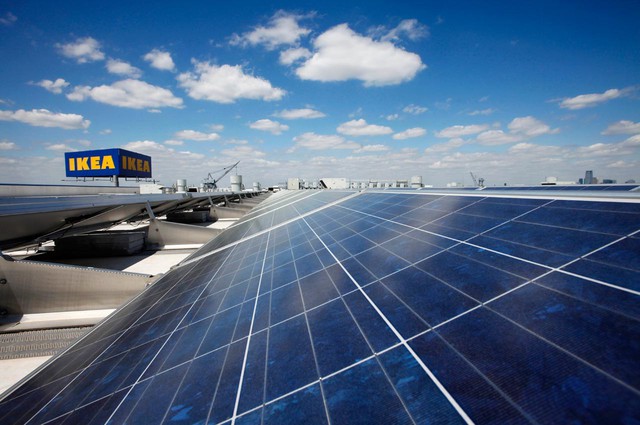 The decision to trade solar panels builds on the success of the pilot sales of the photovoltaic (PV) system at IKEA's Lakeside store to the east of London in July. Currently, the store sells one photovoltaic (PV) system almost every day, which is more than promising for the niche. The standard 3.36kW photovoltaic system, designed for a semi-detached home, will be available for £5,700 (about $9,200). The IKEA customers will get 18 panels plus in-store consultation, installation and maintenance of the panels.
The solar-powered systems not only save natural resources but also drive revenue for the owner—in Britain, those who install solar panels in their houses get subsidies for generating solar-sourced electricity and sending the power excesses into the grid. According to IKEA's study, an average semi-detached house that has a south-facing roof will generate its owner as much as £770 a year—the earnings are sourced both from subsidies and savings on energy bills.
"We know that our customers want to live more sustainably and we hope working with Hanergy to make solar panels affordable and easily available helps them do just that," commented Joanna Yarrow, IKEA's head of sustainability in the UK and Ireland.
Solar power trend is gaining momentum in the UK now—year-on-year installations are rising 25% in September to 1.7 gigawatts. IKEA, which encourages consumers to adopt greener housekeeping, aims to source at least 70% of its energy needs from wind and solar power by 2015 and 100% by 2020.