LEGO, the brand that has always been associated with younger consumers, now grows up to deliver goods for adults. The manufacturer is unveiling a collection of timepieces for men and women in versatile styles. The watches, arriving in November 2013, are plastic and have interchangeable parts such as the bracelet links and bezels, which is a tribute to the "build yourself" ethos of the brand and a nice move in the era of customization.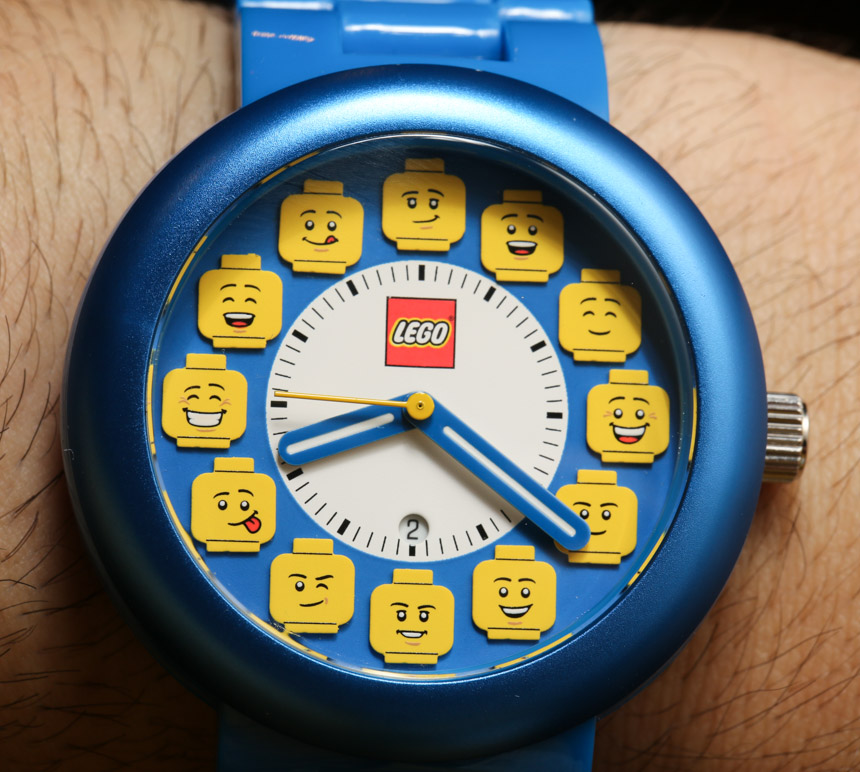 The collection of LEGO timepieces for adults reflects LEGO's signature flamboyant style. Most of the watches in it are either bright white, blue, yellow, or black and the other colours include are pink, orange, or red. As to the design, the pieces pay tribute to the "building brick" origin of the brand that is mirrored through the design of the faces, hour indicators and bracelets. Most of the watches are created in plastics, but some models are also partially made up of aluminum or steel.
The lineup of the LEGO Watch System includes watches with both analog and digital dials and those working as chronographes. Some of them display not just the time, but also show a day/date complication and dates on the calendar. To maximize the comfort of reading the time/date, some of the watches also feature a magnifier lens on the crystals. As to the mechanism of the watches, they contain Japanese quartz movements. The timepieces produced in China are also water-resistant—from 50 meters to 100 meters, depending on the model.
The collection is manufactured by ClicTime, the company behind the production of the LEGO watches for kids. With the prices ranging between $85-$185, the watches can become a rival of the Swatch items that rest in the similar price range and also offer a variety of vibrant designs.