Luxurious champagne brand Moët & Chandon is challenging international users of Twitter, Instagram and Tumblr to share their most memorable moments of lives for a chance to win a nice prize. An overall winner of the contest, which is running until November 9th, will get a three-litre bottle of Moët Imperial as well as a cooler and six glasses.
With this campaign, developed and implemented by the digital agency We Are Social, the brand aims to position itself as the champagne brand of choice for those celebrating special events.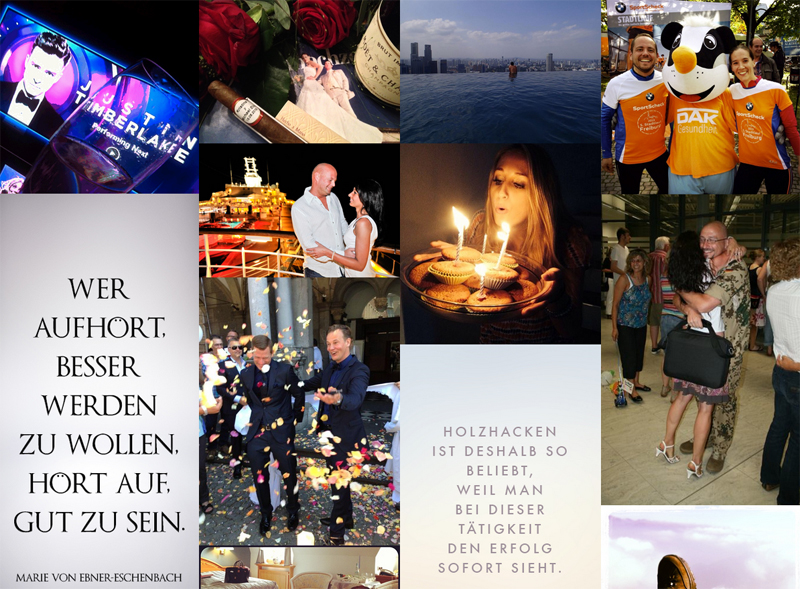 Anyone can participate in the digital initiative—for this, they are to post their photos with the #MoetMoment hashtag through November 7. Users can add all kinds of photos that capture the most emotional and memorable moments in their lives, from weddings and a baby's first step to buying a car or winning a marathon. The campaign's website looks like a Pinterest wall, featuring both photos and cards with pieces of wisdom in German from Henry Ford, Albert Einstein, Les Brown and other geniuses and visionaries.
Each week, Moët & Chandon will select one winner who will receive a golden magnum bottle of Moët Impérial. Additionally, in the end of the promotion, the champagne brand will choose the "champion" and award him or her with the ultimate prize, a golden jeroboam (a 3-liter bottle of Moët Imperial) coupled with a champagne cooler bucket and six champagne glasses, so that the winner could celebrate the victory and the brand's 270th anniversary with the family or friends.
Potential contributors can draw inspiration from the winning submissions here or articles by influential writers in a range of topics including cooking, lifestyle and luxury.