Diesel's first-ever artistic director Nicola Formichetti, who joined the label this spring, is presenting his debut capsule men's and women's collections for the brand. Called #DIESELTRIBUTE, the collection by the 36-year-old Japanese-Italian designer, known for his rebellious and off-beat creative vision, comprises signature elements from the brand's history attached to the apparel pieces and accessories.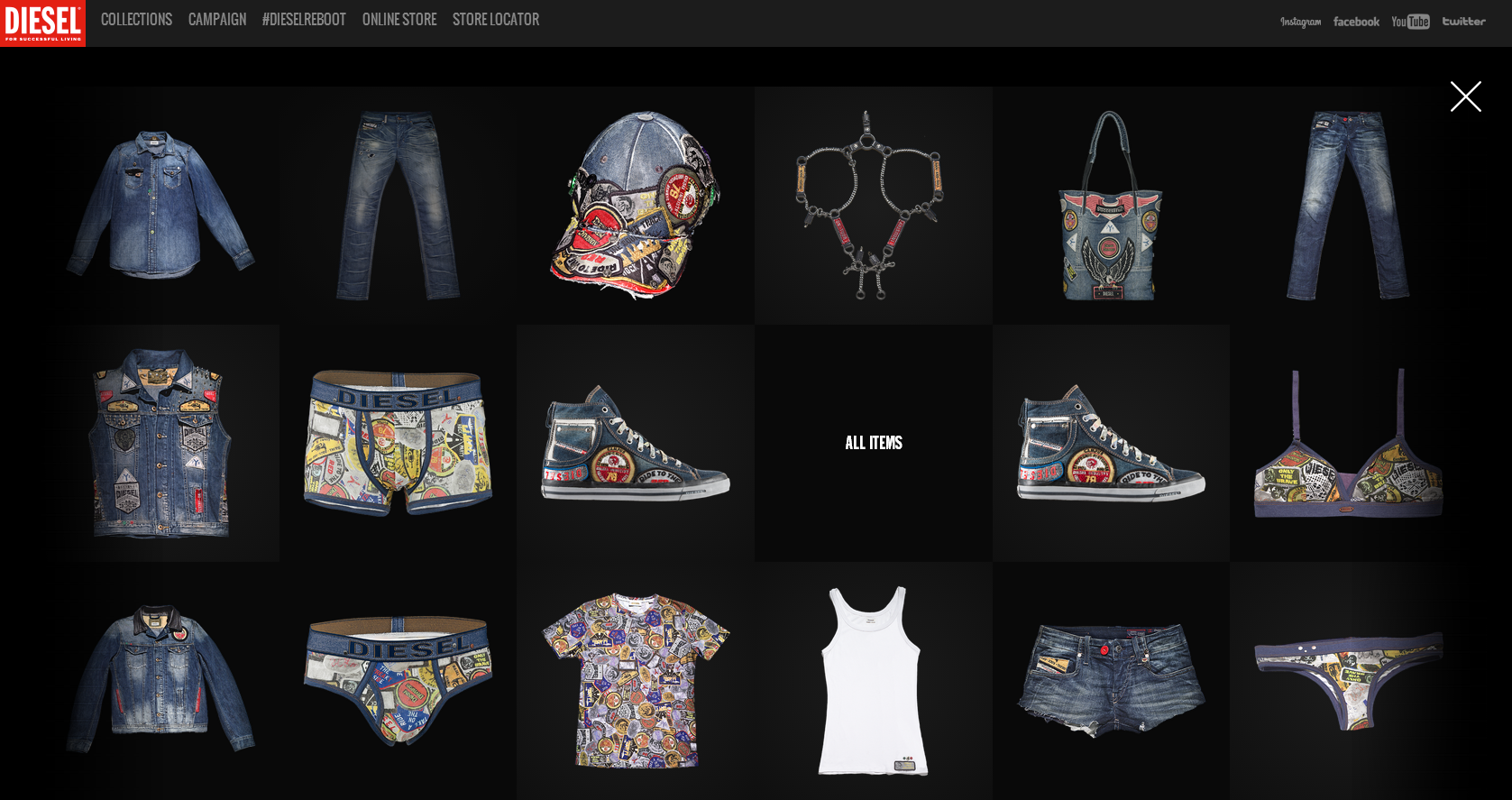 Every single patch, sewn manually on each piece of the collection, was picked by Nicola Formichetti from Diesel's 35-year archive and narrates its story in a new way. The promo site states that Diesel tailors were able to create just three pieces per day, all of them sewn in Italy. All of the styles are vibrant and bold, all with rock motifs. To pay tribute to the national Italian heritage, the garments feature red, white and green buttons. The prices range from €1.100,00 for a men's denim vest to €45,00 for panties.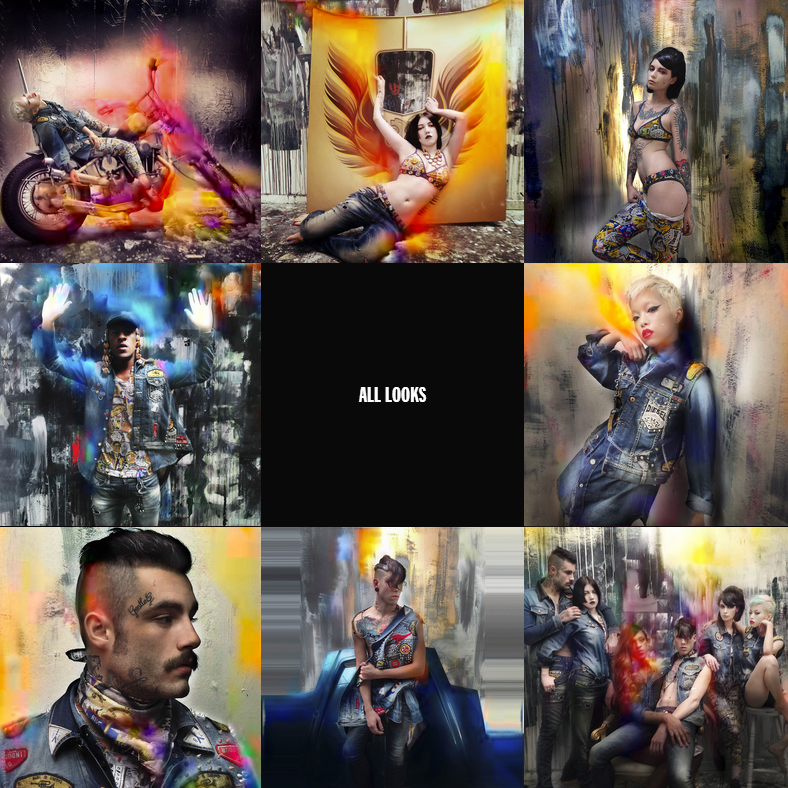 The range can be already viewed on the Diesel's page, while more items like specially created accessories made of bottle caps, can be found at the SHOWstudio's online shop.
The 45-piece collection is to be rolled out in two phases—the denim range was already launched on November 4, and the leather collection will follow in February 2014. The #DIESELTRIBUTE collection seems to be just a rehearsal for Nicola Formichetti before he shows what he can in the full-scale Fall/Winter 2014 collection.
The eclectic campaign for the capsule range has been created in the same unconventional manner as the collection itself. For the push, Diesel invited photographer Nick Knight who captured the rebellious spirit of the collection on iPhone using popular photo apps like Glitché, MegaPhoto and sharing them on Instagram to highlight the role that the social-media tools are playing in modern youth culture.