The Japanese cosmetics company Shiseido, which turned 140 last year, is taking the old Shinto tradition of writing wishes on wooden plaques to the Western world in the new promotion. Originally, these pieces of wood, Emas, were taken to temples so that spirits or gods could read them—now Shiseido USA is asking its customers to leave virtual wishes in the Facebook space. The brand has launched a Facebook app #SharetheEma, allowing anyone in the world to choose a wish written on a digital decorated piece and share it with a friend.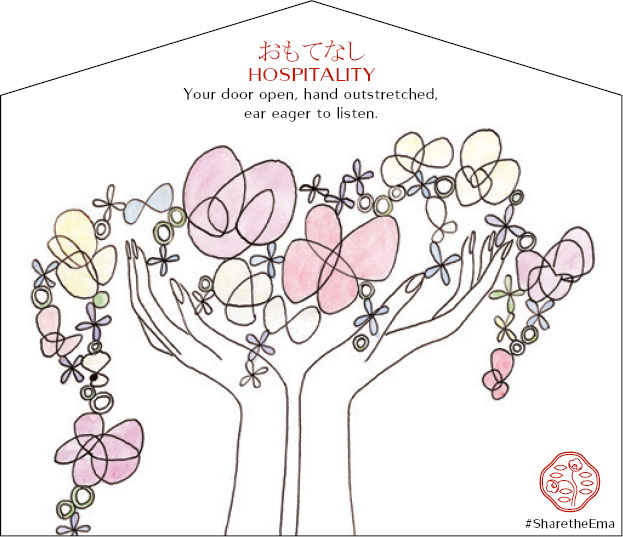 "Take a moment to honor the people who inspire you with the gift of an Ema blessing. Ema, translated literally, means 'pictured horse.' Centuries ago in Japan, people donated horses to temples in exchange for wishes. Centuries later the tradition evolved and wooden wishing Ema plaques became prevalent at shrines," says the brand about the app.
Users can select a virtue for their Ema—Beauty, Compassion, Generosity, Hospitality, Kindness, Spirituality, Strength, and Wellness—and share it with a friend on their Facebook wall. Each of the plaques features a different wish that relates to the theme—for instance, the one for Wellness reads "Body, mind and heart, moving together as one."
While traditional Emas feature a picture of an animal, the ones from Shiseido go with cute and sweet artworks with a female style touch.
The U.S. fans who share the Emas can also win Shiseido products—the more wishes are sent, the better the chance of getting the prize. The promotional period is running from October 15 through January 31.