Starbucks is gearing up for Christmas with a bunch of seasonal products and gifts, celebrating the holiday and contributing to a good cause at the same time. The coffee giant has launched a massive promotion in the USA, inviting people to try its holiday blends, use discounts and also help deliver an AIDS-free generation with the purchase of special holiday drinks.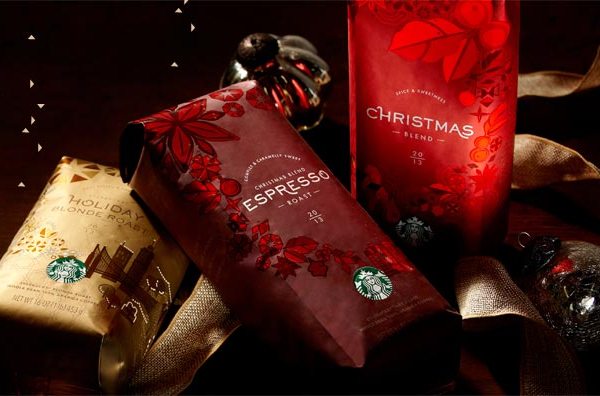 To let its consumers enjoy the festive season with every sip, Starbucks launches its traditional holiday blends—luscious, sweet, spicy Starbucks Christmas Blend (regular and decaf) that includes Latin American, Indonesian and Sumatran coffees; the soft and layered Holiday Blonde made of Latin American and smooth Indonesian coffees; and complex and caramelly sweet Espresso Roast, the deeper, darker version of the Christmas Blend. They go in a strikingly beautiful red, white, gold and chocolate packaging that features recognizable festive elements with a strong influence of the cubism ornamental style. This visual approach has been used for the design of new cards and disposable red cups as well.
"Three decades ago, we created something wonderful—a coffee special enough for your celebrations big and small," says the Starbucks about the Christmas Blend. The pack of each coffee is priced at $14.95, the price varies for VIA and pods. Those who buy Starbucks Christmas Blend 1lb whole bean coffee will also get a special tasting cup free.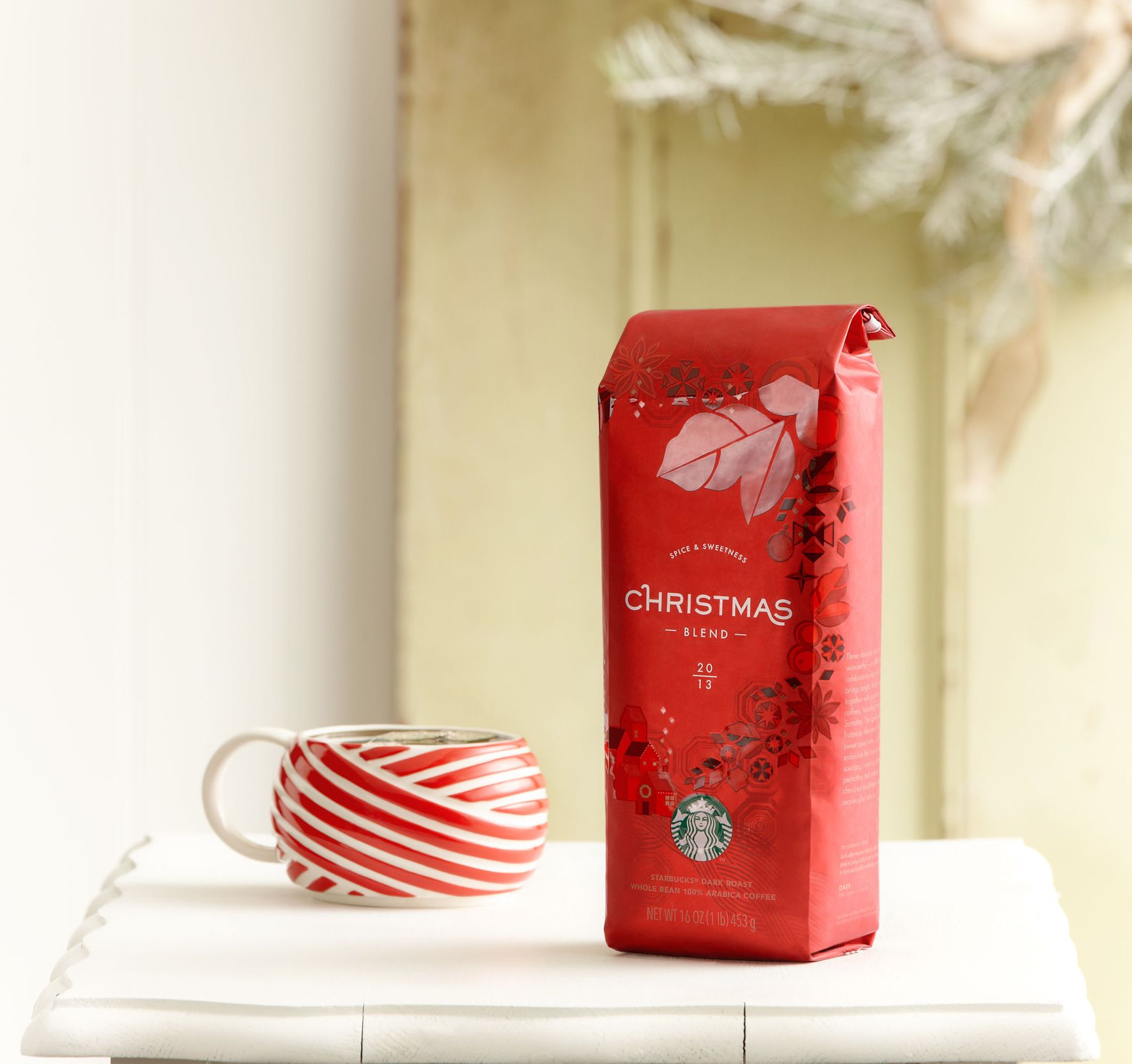 Users are also invited to purchase stocking stuffer gifts, holiday ornaments, chocolate treats, music albums, and more to deliver big surprises in tiny packages.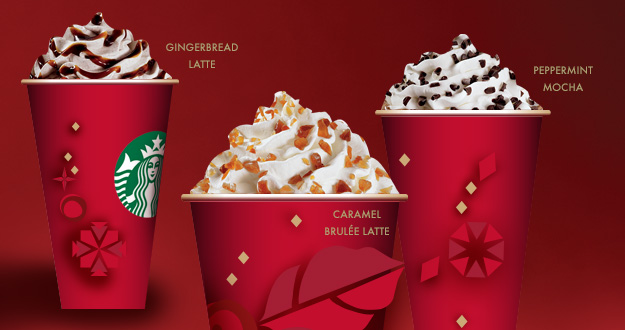 To inspire people reconnect with old friends, warm up, sit and chat, exchange stories and share joy over a Starbucks coffee, the brand is launching a new promotion in the USA and Canada. The brand encourages consumers to text JOY to 20757 for weekly joy and special offers (message and data rates may apply). Traditionally, the brand encourages its fans to purchase the joyful trio of drinks, Savor Caramel Brulée Latte or Peppermint Mocha, and also try the new Gingerbread Latte recipe, all in the vibrant Christmas red cups. To spread the holiday spirit, consumers are asked to share a photo of their first red cup of the season using the hashtag #sharejoy.
Consumers can also contribute to a good cause buying the seasonal drinks made in the stores. To mark the World AIDS Day 2013 (December 1), as part of its ongoing partnership with (RED) Starbucks will be donating 10 cents to the Global Fund to fight AIDS for every purchase of handcrafted beverage sold in participating U.S. and Canada stores. The 100% of donation received by the fund will be used to support HIV/AIDS programs in Africa in order to help deliver an AIDS Free Generation by 2015.