Trends in packaging fluctuate, reflecting what's important to us as consumers. As we move out of recession, we want to feel special—that we can afford some of life's little luxuries. We also demand more—more knowledge about the product (and packaging) that we buy and expectations that major brands and retailers are environmentally responsible. 
Five key trends expected to dominate 2014 are, as following:
Personalisation
Multi-channel retailing / marketing solutions
Luxury – timeless
Luxury – fashion led
Responsible solutions (sustainable, cost aware)
Personalisation
Following the success of the Coke bottle labels, several other brands have followed suit from a 'general personalisation' approach. In the online stakes, however, no retailer or brand is really competing with sites such as Getting Personal. Digital print is the key to success in this niche and has not been fully utilised to capitalise on this key emerging trend. This has great potential in gifting and seasonal packaging but the techniques used to personalise packaging should to be relevant to the product itself.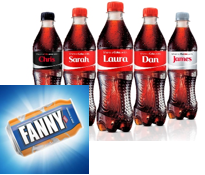 Multi-channel retailing: marketing solutions
Social media and augmented reality can go hand in hand with physical packaging solutions but very few brands or retailers use all forms available to them. Social media can be used to market and sell products and promotions, guide shoppers to specific brands in store and enable consumers to review the product and packaging. One of the best examples is the launch of Special K Crisps with the first ever Tweet Store, where customers 'paid' for the product by tweeting in the Tweet Store in London. This then went viral on Twitter and the coverage was priceless.
There are many other opportunities where AR could link product, packaging and added value (recipes, gaming, health benefits). In 2014 we should see more experimentation with AR.
Luxury: timeless, understated
Luxury packaging comes in two very distinct approaches: either classic, timeless luxury, understated with simple graphics and luxurious textures, or more vibrant and reflective of current fashion trends.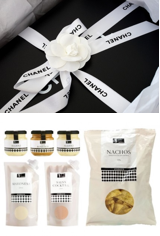 Timeless, understated luxury can primarily be seen in cosmetics and the health and beauty categories but it can also be found within confectionery and more specialised food products. The graphics tend to be minimal, with dominant use of black, white, gold or silver to communicate a premium message.
This works very well when targeting a wide range of ages and when applied to products that are not necessarily re-designed annually. Although not a new trend, this is a look that is high in demand as consumers have a little more money to spend and aspire to a more affluent lifestyle.
Luxury: fashion-led
As fashion changes so does packaging—in graphics, form and finish. Many brands targeting a specific age demographic choose to develop packaging that reflects an aspirational image of fashion. Graphics and colourways often reflect trends in the fashion industry. More recently we have seen an introduction of bright vibrant colours and modern symbolic graphic illustrations over photographic imagery.
Many brands follow themes of fashion while others go one step further by either being designed by a fashion designer or endorsed by them.
Absolut Vodka is recognised for reflecting fashion trends but for a limited edition bottle (100 only) they called upon designer Philipp Plein to create 'packaging fashion'. Decorated with Swarovski crystals, the bottle design features a jewelled skull and black fabric tassels – the result is truly beautiful and a fashion icon for packaging.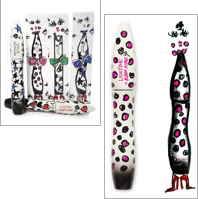 Lancôme launched its 2013 summer range with an Alber Elbaz collection. Alber Elaz is an influential contemporary designer and for the beauty brand to team up with this industry leader puts packaging on a par with fashion.
The collection features a nine piece range including mascara, eye shadow and false lashes.
Apple—the brand bridges timeless and fashion-led luxury
In the 12th annual Cool Brands survey this year Apple retained the top spot. Overall, the top 20 saw a definite swing towards luxury brands as affordable, everyday brands slipped back. Fashion brands came to the fore, with sport and music brands becoming more conspicuous.
What Apple has done very well—especially with the iPhone—is to appeal to all ages with classic simplicity.
The fashion industry has already reacted to the yellow gold iPhone 5s—once seen as dated, this precious metal has returned to luxury. Will luxury packaging be gold again?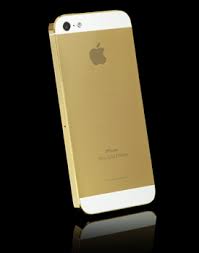 Responsible packaging solutions
Sustainable packaging started as a trend many years ago but has become a necessity. With an increase in non-recyclable waste being produced each year and consumers demanding more and more 'responsible' packaging solutions from brands and retailers—we, the packaging industry, have no option but to respond.
However, sustainable or responsible packaging has its own set of problems, such as practicality, cost, choice of materials, aesthetics and brand image. These are just some of the reasons why sustainable packaging solutions get dropped halfway through the development process.
Ideally responsible packaging should be:
Recyclable: packaging made from paper, glass, metals and plastics that can be widely recycled by consumers
Reduced: packaging that has been right-sized and minimised
Contains recycled content: packaging made with recycled materials
Re-usable: packaging that can be repurposed, reused and therefore not wasted
Biodegradable and/or compostable:  much less commercially available, but should be considered, dependant on the product and brand.

There are some great examples of responsible packaging solutions, including biodegradable milk bottles made with recycled materials and a liner than can be easily removed for recycling, Puma's sustainable packaging where the box flattens for recycling and a reusable cloth bag, Dell's fully recyclable fitments and lastly the Coca-Cola Plant Bottle that uses plant-residual-based material to produce PET.
About the Author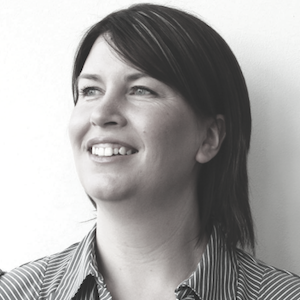 Gillian Garside-Wight is packaging technology director at Your Packaging Partner, part of the Sun Branding Solutions family.