Christmas is that time of the year when we all want to be a bit kinder, more generous and overall better people—no surprise that many charity foundations try to raise additional funds over this period, launching promotional Christmas-themed activities.
Julian House, a charity helping homeless people in Bath and North East Somerset, is doing it differently. Together with the local creative agency The House, they've launched a campaign that not just asks to donate money but explicitly addresses the problem of loneliness, helplessness and homelessness that—who knows—one day may concern everyone.
While aiming to raise £100,000, a quarter of the annual £400,000 public donations required to run Julian House throughout 2014, the campaign focuses on brilliant initiatives that unite and socialize people in need, helping them to get their lives back on track. Among them there are such social-engagement services as Bath Bike Workshop—a social enterprise giving clients the opportunity to service and repair bikes; falconry trainings that provide 3 people a month with coaching and work with a bird; and Cookery Sessions at which people can develop their culinary skills and share the cooked meal with each other.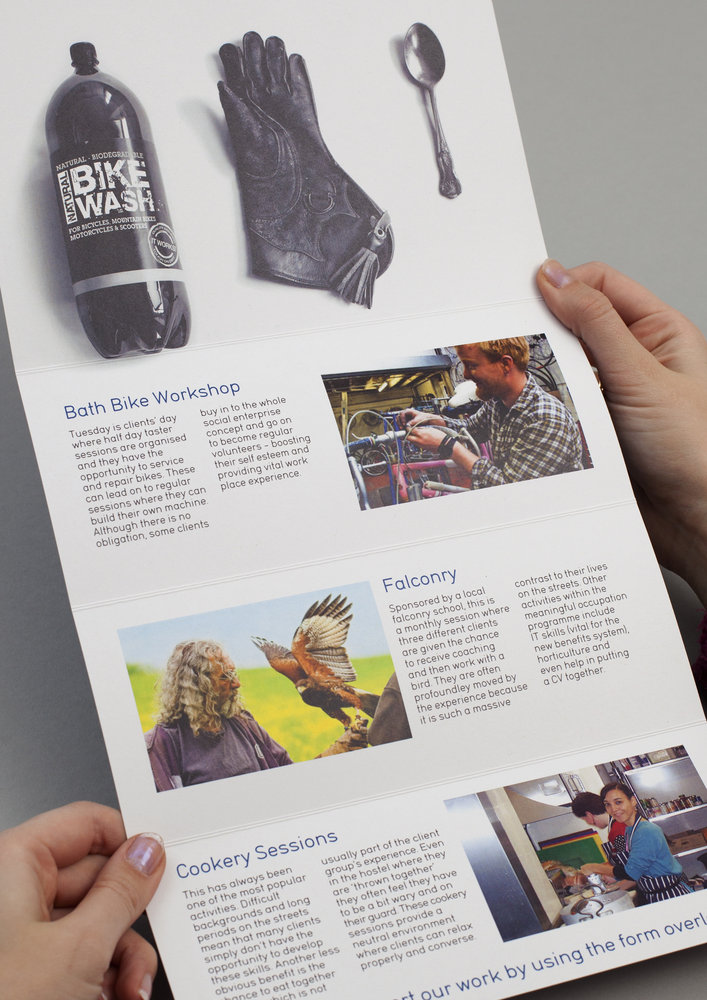 Donating to Julian House you won't save lives per se, but giving hope and a helping hand once always pays back.