Google re-launches its Santa Tracker introduced last year to provide the global audience an insight into Santa's cross-continental travel from a tropical location to his snowy home at the North Pole.
The audience can watch an animated video in which Santa rushes home from his vacation,  visit Santa's Village where elves working hard to get everything ready for Christmas Eve, and also see how the residents of the village spend every day on the Advent Calendar.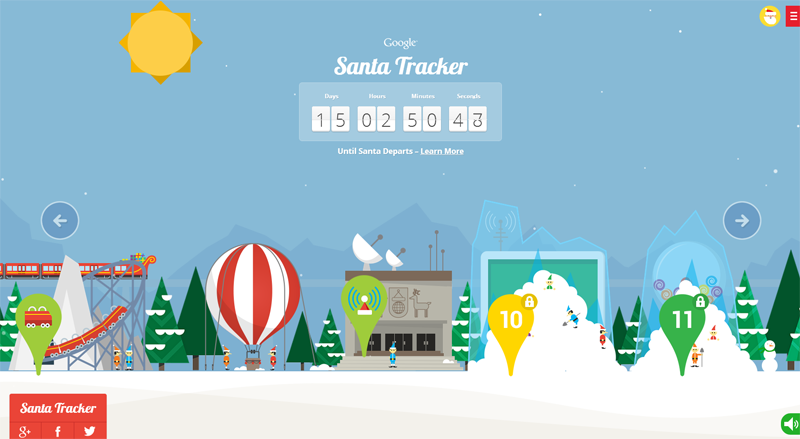 The loading page of the dedicated site also shows how much time is left until Santa departs—in days, hours, minutes and seconds. The site will be displaying the number of presents the big man has delivered, where he's going and on December 24 the site will even share what Santa will be thinking. To personalize the experience, users will be able to send holiday wishes to dear ones from Santa himself.
Google won't make you stuck before the desktop screen to monitor Santa's epic travel—the experience is now multi-platform and allows to tune in the ride from a regular desktop computer, tablet, smartphone or even TV (for Chromecast users). Those who use Chrome can also download the extension to count down to Santa's departure.