MINI Space, the dedicated urban initiative by the car brand, is launching another design competition for its global audience. Titled "The New Original," the contest is calling on photographers and designers to find something truly unexpected and fresh in recognized icons around us.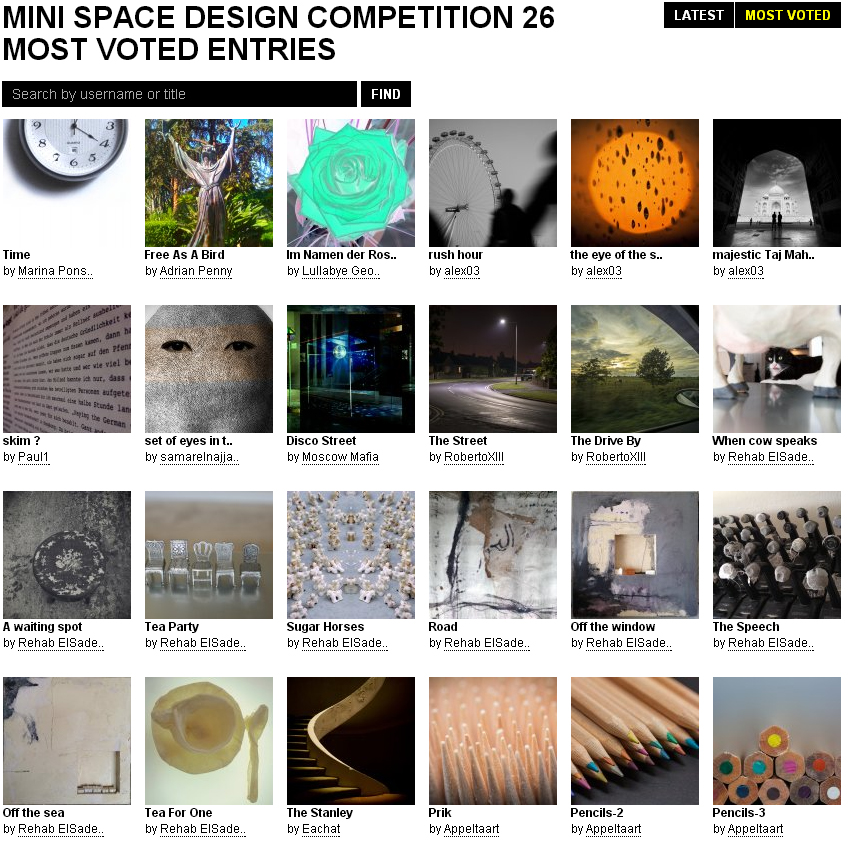 "Think of everyday items always within reach. The frame of a window, an envelope, chair, spoon, or a lamp. It could be a statement of style like a moustache or Mohawk. Iconic city scenes like towers, bridges, streetlights or lane stripes. Look to famous landmarks from an entirely new point of view. We're looking for icons reimagined!," calls MINI in the statement.
Entrants are to submit an original "de-branded" photo, illustration or a piece of graphic design. Submissions will be evaluated by a panel of judges who will define the winners. Prizes will include 21.5-inch, 2.7GHz iMac for the 1st prize winner, Fuji X20 digital camera and GoPro Hero3 camera, silver edition for the second and third places respectively. The artwork with the most votes online will also be awarded with Urbanears Headset.
So far, the number of works submitted to all the MINI Space competitions is more than 72,960 and counting. Application deadline expires in 71 days.
While urging its fans to be original, MINI has been experimenting with its iconic look. This year, the brand has revealed a series of updates to its signature shape and color scheme.