As part of its initiative to reinvigorate products for the fabric category, Procter&Gamble reveals the results of the recent collaboration between Tide Pods and designer Tracy Reese, a member of Council of Fashion Designers of America (CFDA). She has created the machine-washable fashionable garments that will be crowdsourced on Pinterest and later unveiled in her Fall/Winter 2014 collection.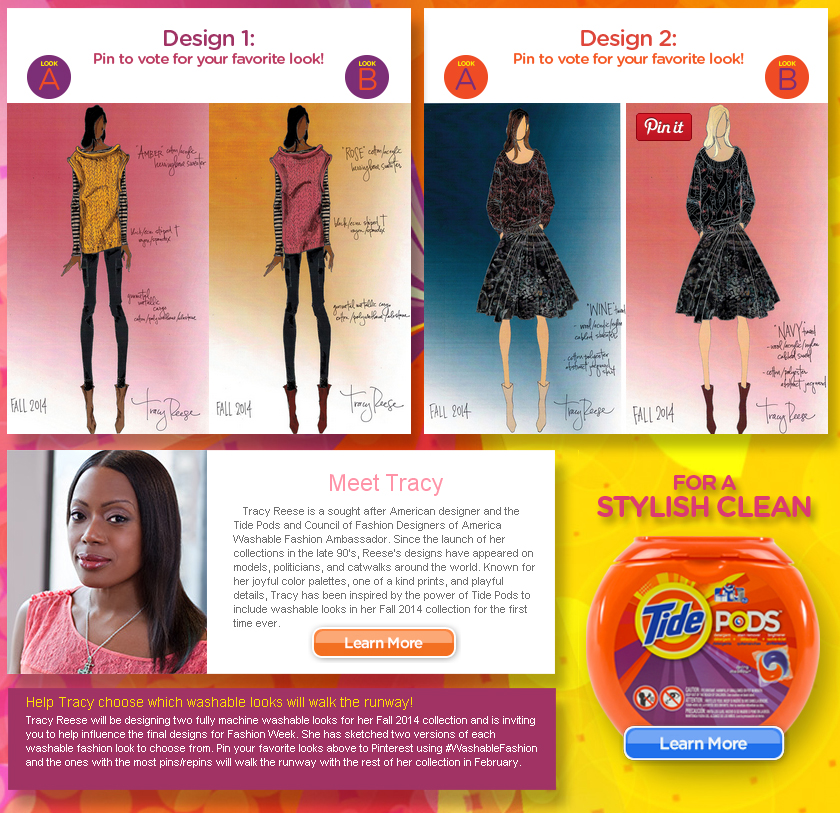 There are two potential design sketches for two fashion looks, and the most repinned ones will be unveiled during New York Fashion Week in February. The voting on Tide's Pinterest page will run through December 14.
Tide Pods is a new three-part, single-dose detergent, which cleans, brightens and removes stains at the same time, is able to care about delicate washable fashion garments at home. To entice consumers into trying the product, P&G will be giving away samples to those who buy a washable piece from Tracy's boutique in NYC or online via TracyReese.com.
Through their partnership, Tide and CFDA aim to educate, inform and inspire designers to create more fashion pieces using machine-washable fabrics.