Kleenex marks its 90th anniversary this year with a large-scale design project that involves collaboration with well-known style icon Isaac Mizrahi. The new special-edition patterns for the Kleenex Expressions line of products will highlight current trends in apparel design, while previous Kleenex editions focused more on trends in dome décor. The new designs will channel the style and fashion touch through simple every day products such as paper tissues packs, which will come as an affordable, high-quality designer accessory.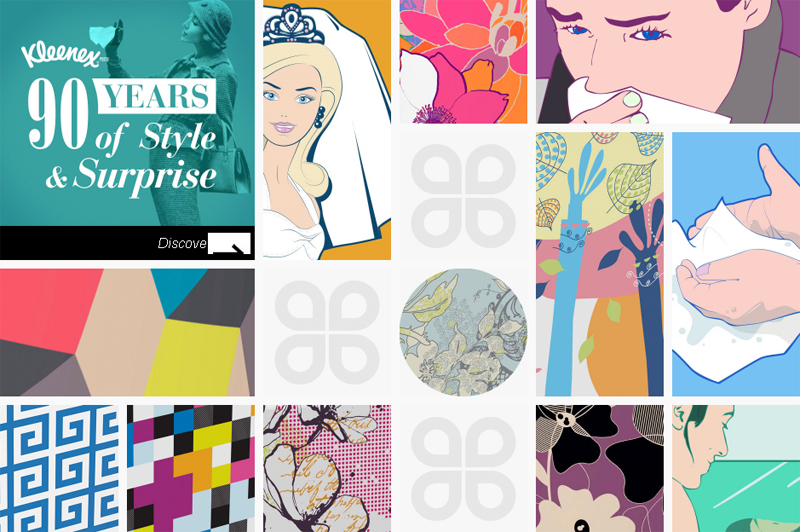 There will be four designs created in partnership with Mr. Mizrahi, which will be based on trends that influenced his new spring home and clothing collection. The new line of Kleenex designs will be presented at the launch event in Midtown Manhattan in NYC on March 17, and the packs will arrive in stores on April 1. Consumers will be invited to participate in the "Catwalk or Kleenex" promotion, where they will be shown a series of paired photos and asked to guess which is an apparel/accessory design, and which is a Kleenex box pattern. The winners of the sweepstakes will be awarded with $5,000 and the trip to meet the designer.
"Innovation has been a critical element to my personal success as a designer and something that is at the crux of the Kleenex brand and its design philosophy. The brand has an impressive history of design and it's an honor to be included in the celebration of this important moment in time," shared Mr. Mizrahi.
With their clean and crisp, flamboyant and smooth designs, Kleenex boxes have been seamlessly integrating with personal styles and home interiors for years (as it is demonstrated in a new ad, view it below). The brand celebrates its design heritage through an online hub, Kleenex Style Studio, where it looks back at the best examples of Kleenex brand style as hand-picked by Mizrahi. In general, for the past nine decades the brand has created 1,000+ designs, including limited-edition, seasonal and regular patterns, and received more than 10 prestigious design awards including Diamond Pentaward in 2009.
Along with the designs, the online destination also highlights eight less known facts from the brand's history—it says that Kleenex has been at MoMA twice and invented social promotion back in 1941, shares how the brand's name was invented, and more. Plus, the site provides a series of graphic cards with the explanations of how to use the paper tissues.