Michelin is inviting vehicle designers to enter the annual competition running under the "Drive Your Passion, Engaging Senses, Soul and Emotion" slogan. The applicants are tasked to design a car inspired with the world's most famous non-urban roads that trigger pure driving pleasure.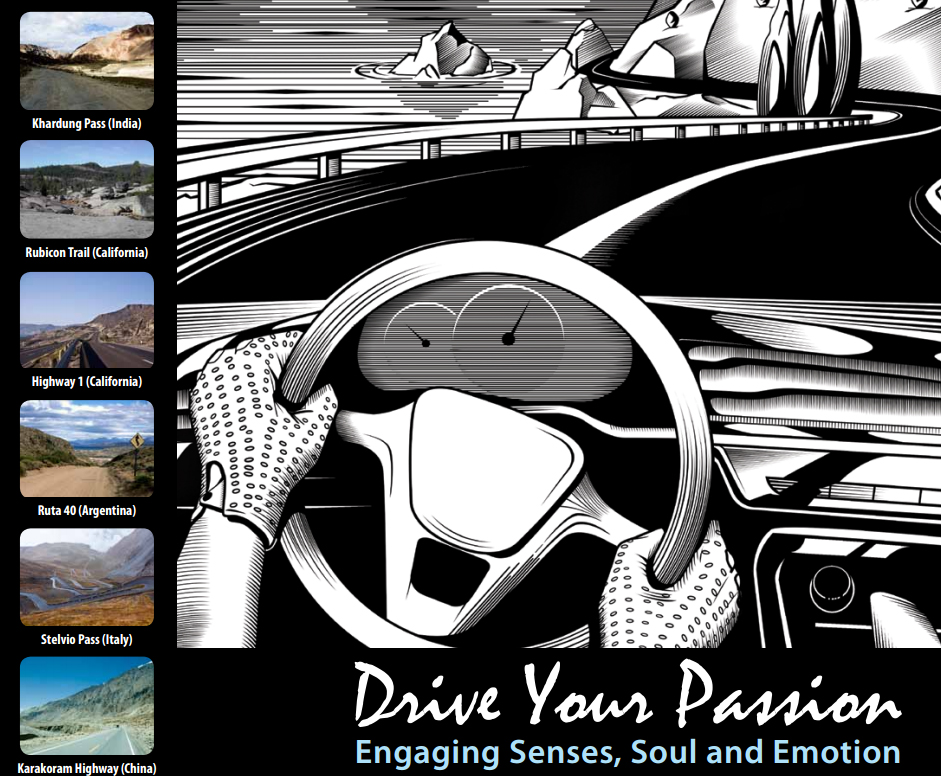 The idea of using non-urban highways as the starting point in the creative process is based on the forecast, saying that "in the year 2030, at a time in which city driving is done autonomously due to high urban density, 'driving for pleasure' adventures will be found outside the cities." Participants may source inspiration from Khardung Pass (India), Highway 1 or Rubicon Trail (California), Ruta 40 (Argentina), Stelvio Pass (Italy), Karakoram Highway (China), or any other iconic roads of their choice.
Michelin invites manufacturing design studios, independent design studios, individual designers, academic Transportation Design students and teams, as well as automotive suppliers to join the competition. The applications should be submitted as 2D renderings/drawingts/sketches illustrating vehicle architecture from a minimum of three perspectives as well as 2D renderings/drawings/sketches illustrating the tire and wheel assembly, including dimensions and specifications.
Additionally, entrants should submit a 200-word explanation of how the design "is able to engage the senses and embodies the performance that are vital to fully experience the character of your chosen road or environment."
The submissions are accepted from October 31, 2013 through June 1, 2014. The best entries will be chosen by jury and displayed on the www.michelinchallengedesign.com.