Living with challenging mental conditions is always tough, but telling others about these problems might be yet tougher. The Living With: start-up T-shirt company, based in the USA, helps individuals who experience such disorders to declare this to the world using visual language—namely, through designs of their tees. The project has a charitable mission: a percentage from each sold T-shirt goes to Active Minds, an organization that helps destigmatize mental health problems on college campuses across the USA.
The initiative was conceived as a degree project of Brooklyn-based Dani Balenson, an alumni of the Rhode Island School of Design who knows about ADHD (attention deficit hyperactivity disorder) firsthand. His shirts visualize various mental disorders through exclusive dot patterns, so that everyone who puts the piece of clothing on, automatically becomes a living platform for a conversation about mental disorders. Today, an estimated 46.4% of American adults and 25% of college students experience mental illness, and the Living With: tees might be an ice-breaker in a heart-to-heart talk about their problems.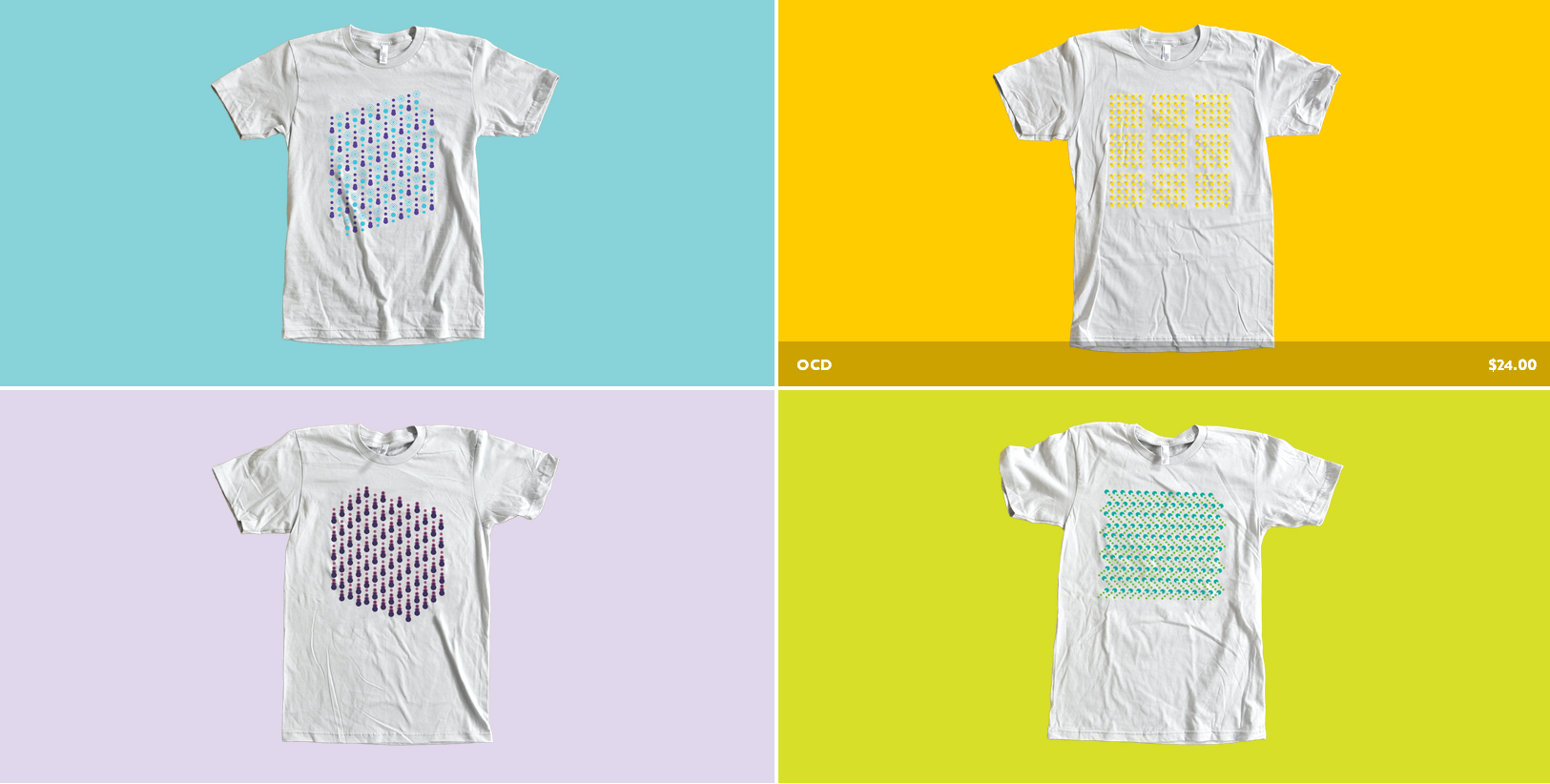 Each of the four 100% cotton shirts in the collection features a unique design with repeating elements that resonate with the behavioral patterns of specific mental disorders—bipolar disorder, depression, OCD (obsessive compulsive disorder) and ADHD. For instance, the OCD T-shirt has a pattern that is made of a multiple modules, each comprising three circles of three different hues of yellow (the color which epitomizes the feeling of stress and alertness). The modules are organized into one big rigid square of 9 smaller squares, each consisting of 25 basic elements, to illustrate ritualistic actions that are usually performed by an individual living with OCD. The arrangement of modules illustrates the systematic anxiety that triggers compulsions, and the shadow touch in the modules symbolizes the impact of OCD on the individual's life. The idea behind each of the designs is explained in more detail in the blog.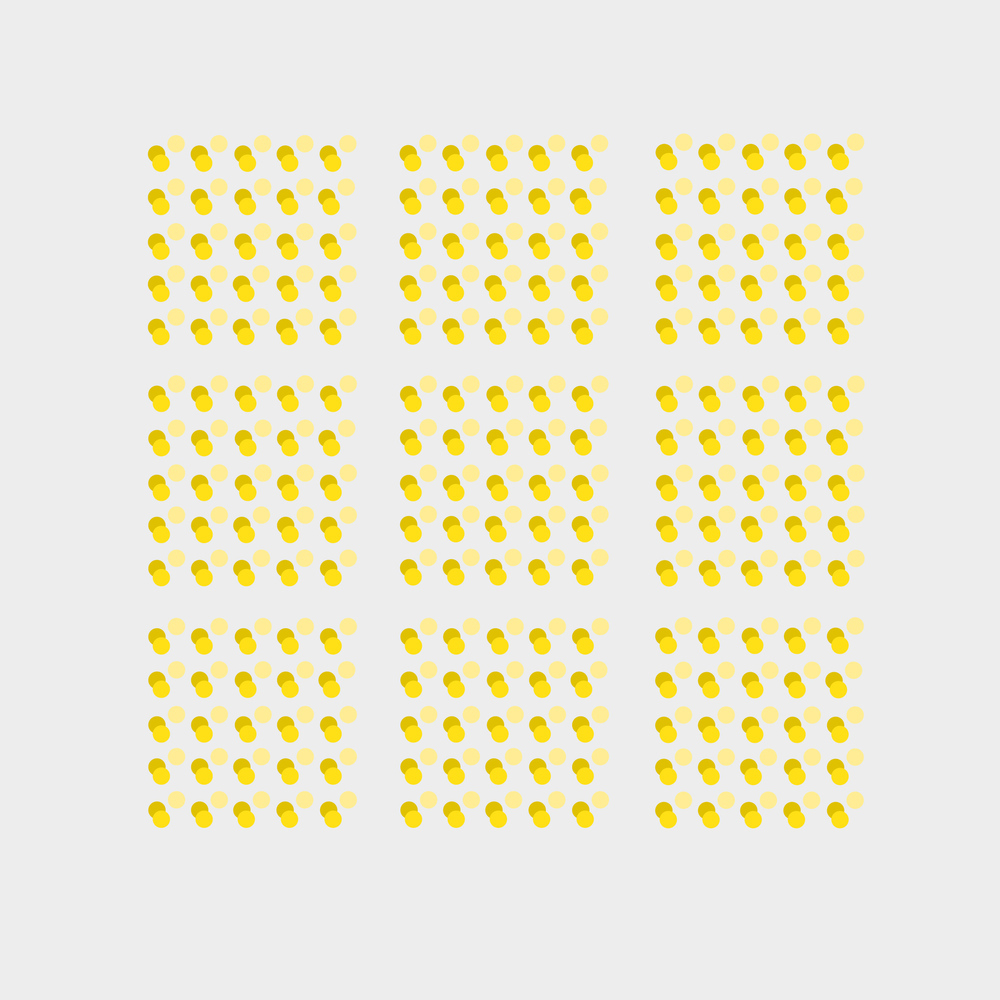 The Living With:'s 100% cotton shirts are available in small, medium and large sizes for $24,00. The project donates $2 of each shirt sold to Active Minds, an organization that fosters the creation of student-led groups that involve with the campus community and distribute mental illnesses-related resources for people who need them.
"Our mission is to encourage self-acceptance, change perceptions, and support new conversations about mental health. Shirts can't affect the chemical structure of the brain, but they can be a reminder of courage, strength, and personal achievements when it comes to mental health," says the site of the project.
The growing attention to the problems of people with mental health disorders is one of the trends in the well-being sector. It was also mentioned and illustrated in Popsop's recent "trends-to-watch" review "How breakthrough technology helps us stay healthier and happier."