The prime Belgium lager Stella Artois, known for its dedication to art and elegance, has revealed four beautiful musical instruments crafted using fine brand's chalices. For the project, Stella Artois has collaborated with musical craftsman Andy Cavatorta, who has constructed the offbeat musical instruments, and indie rock band Cold War Kid that have composed a charming symphony of glass.
It took one year to design and construct the four huge installations that produce gentle sounds in a totally new, enchanting way. The instruments are the Pyrophone, Hive, Star Harp, and Violina, all created using a plethora of signature Stella Artois glasses and natural materials like wood, cotton and metal. The sound is produced with the help of a variety of unconventional techniques ranging from heating the glasses and touching them after this, orbiting the platforms with glasses by mechanical arms, and more.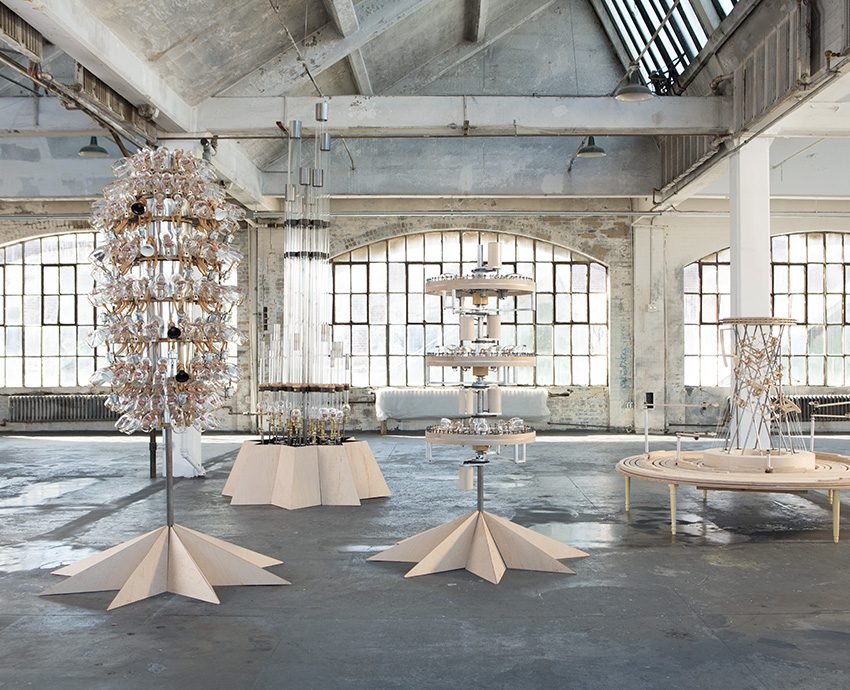 The dedicated site describes each of the four musical instruments, sharing all the details related to how the music is "extracted" using these outwardly beautiful tools. All these pieces are dedication to the Stella Artois heritage and style, merging the old-fashioned approach of using glass containers as musical instruments and the power of modern engineering.
For example, the brand describes The Star Harp as "a tall, cylindrical harp orbited by five mechanical arms which playfully dance around it in elegant patterns." The installation designed as a cross between a lute and a Celtic harp also pays tribute to the brand's origin as "its form and motions echo historical models of the solar system, making the harp in the center our star, to honor the 'Stella' in Stella Artois. The harp contains its own constellation of Chalices; their stems act as glass bridges and their bowls act as resonators."
The site features photos of the instruments, a video of how they were created and how they produce music, and also tells more about the craftsman.