In fact, words can save lives. Not only the meaning of the words, but the typography as well. Haymarket's creative director Paul Harpin collaborated with Typespec, a leading UK type consultancy providing type design & custom font services and expertise, to launch the Buy Fonts Save Lives effort. As part of the effort they sell fonts with the proceeds going to Cancer Research UK and MacMillan Cancer Support.
The three fonts sold on typespec.co.uk have been drawn by Harpin, Matt Willey and Paul Hickson. There's not only a general wish to support people with cancer, but also personal tragedies behind this project.
The idea of the effort was conceived by Harpin to pay tribute to his nice, a girl that died in the age of 26. It took him 14 months to develop a type family that bears her name. The Laura font range includes four styles and 12 weights. The development of the font required a lot of manual effort—Harpin cut letters out of A4 paper, than scanned and traced them in Illustrator and using Fontographer. Of course, he was not the only one working on the font—Paul Hickson, Eichi Kono and Typespec founder Joe Graham, whose brother died aged 34, helped him on every stages.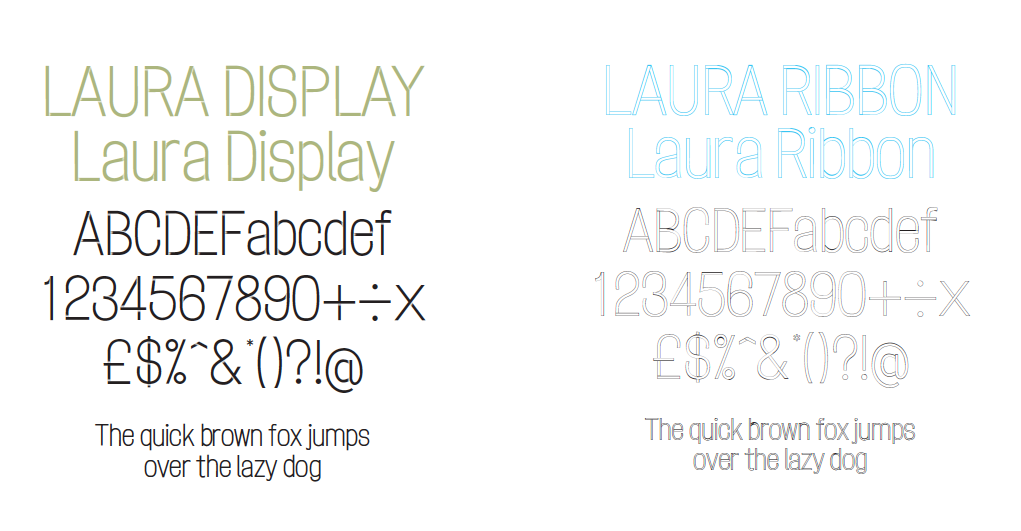 "My old bosses John Miles and Colin Banks told me that type design was the holy grail of communications and I know they were right. My niece would have laughed, if she realised that her name has the most difficult kerning problem: an L followed by an A," commented Harpin. "Paul kindly helped with the dark arts of kerning and metric. Joe…has done a thorough check and helped with hinting, and I realise now that I should have used Font Lab. I had done all 5,142 drawings for the weights and Joe and Paul told me that if I did 192 more that they, with Font Labs, could help make it Pan European.
Like the Laura font that has a distinct feminine character, the font developed by Heseltine is also tender and gentle. It is available in two styles, text and titling. Originally, it was developed as a gift from Haymarket Media to Heseltine to commemorate his 75th birthday, and the latest version that includes italics is updated for his 80th anniversary. Mfred, the font contributed by Willey, is bolder—it was originally created for Elephant magazine and donated as part of the effort by its author in honor of his father, Nick. Since that, this font has emerged in Port and the US edition of Wired.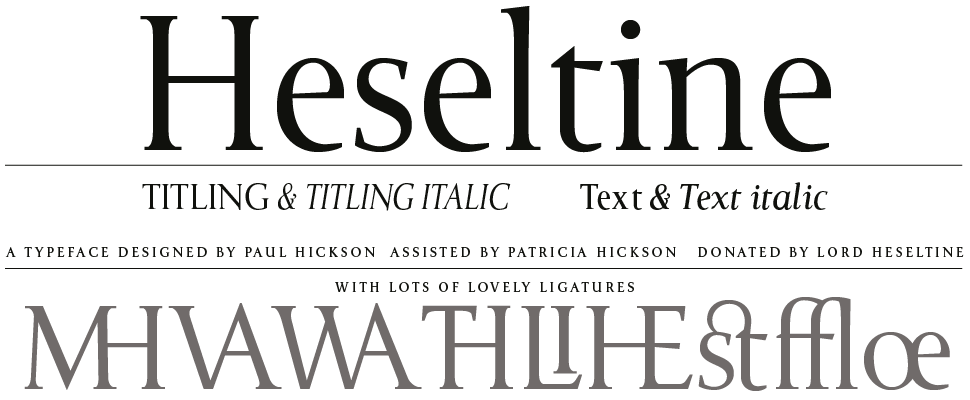 In fact, the effort is not limited to just three fonts. The team behind the initiative is ready to accept other contributions to collect as much money as possible for the good cause. At the moment, the they welcome two new fonts, and designers who want to contribute more can contact paul.harpin@haymarket.com or joe@typespec.co.uk. To buy one of the typefaces, one is to contact visittypespec.co.uk/buyfontssavelives.