Walking to work not long ago I saw a new poster from Robinsons—it was for their new product Squash'd. Remembering the US launch and success of a similar product Kraft's MiO, I was intrigued about this new product and whether it signals the start of a new category success story. Upon further digging I discovered that Squash'd positions itself on 'water enhancement' and not the customisation option that many such products leverage. Has Robinsons missed a trick by not tapping into the trend for customisation or has it in fact found a much stronger way to change (or enhance as they would say) our drinking habits?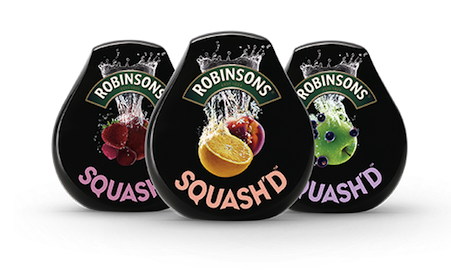 The flavoured water category is still growing strongly in the UK—fuelled by our increasing need for on the go snacking and eating and our desire for healthier consumption. Britvic's other brand Fruit Shoot has already shown how to win in convenience with a product perfectly suited to on the go consumption (and not just for kids). Now it seems that Robinsons is attempting to make the jump from our kitchen cupboards into out handbags (for where else would one carry Squash'd if you were to use it on the go?) But can such a jump succeed, or are there just too many behaviours that need to be changed?
First we need to consider the shopping behaviour. I was disheartened to see the new product supported only with a price promotion in my local store. Surely educating the shopper on this new product and its intended use would have been more useful for the brand? Remembering that not only do most shoppers enter the store with little knowledge about new products, Robinsons itself faces very strong competition from own label and competitive brands. Hence the potential shopper may not even notice let alone understand what the new product is about. As a company with a strong shopper marketing philosophy, I was therefore expecting far more shopper support from Britvic for this new and undoubtedly critical line extension launch.
Now assuming Robinsons do overcome the first set of barriers and get Squash'd into the basket and therefore into the home, they still need to change the consumer's behaviour (after all if we want flavoured water on the go we just buy it already mixed). Here the packaging both helps and hinders the brand. Yes it is handy but if anyone knows anything about ladies handbags then they'll know that small and compact does not equal easy to find. So the challenge for Squash'd becomes needing to somehow remind the consumer to use the product while on the go—instead of choosing from the wide assortment of pre flavoured drinks at the chiller—while combating taste considerations (prompting that Robinsons taste vs. those on offer in the chiller).
Maybe it's the value that the product offers that will prove its strongest ally? While its more than double the cost of regular squash, at around 10p a serve it makes choosing flavoured water much cheaper (considering chilled water can be purchased for anywhere from £0.50 while flavoured waters usually start at over a £1). But surely if value was such a strong consideration more consumers would just fill up water and squash at home and take it with them on the go?
Coming back to my original observation, I feel that while Robinsons may have tapped into an unmet consumer need (more enjoyment from water on the go) with its Squash'd positioning, it still needs to work much harder to convince us to use the product. Here the benefit of customisation would potentially have worked much harder for them. It places enjoyment right into the palm of our hands (pun intended), allows us to decide which flavour or flavours we want and the intensity of that flavour. It frees us from the manufacturers decisions about taste and allows us to be creative in use. In my opinion, taste customisation is also a much easier concept for consumers to understand vs. water transformation.
While Robinsons will clearly gain success from being first to market in the UK, reports say that Kraft is already looking at bringing its successful MiO offering onto the European market. This means in order to profit most, Robinsons Squash'd will need to invest both money and time in changing our shopping and usage behaviours while solidifying brand loyalty. Squash'd has been working the social networks to convert the strong sentiment around the Robinson brand into sentiment and engagement in the new product. However, it appears to have forgotten the shopper and the need to both inform and educate them about this new category and the benefits it brings. In order to grow a category successfully a brand needs more than consumer pull, it needs to communicate a meaningful benefit that will earn its place it the shoppers basket.
About the Author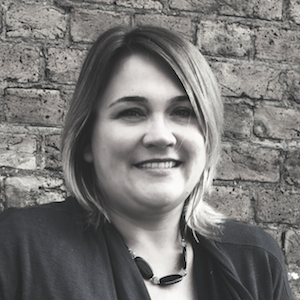 Ewa Nuckey is Planning Director of drink, part of ZAK Media Group. She has 15 years of experience devising global strategy and insight, having previously held senior management roles at Open & Partners, Arnold KLP, Leo Burnett and Wunderman. Ewa has worked with major global brands including Nokia, General Motors, Johnnie Walker, Morrison's, Diageo and P&G.