To celebrate one of the biggest milestones in the history of Nokia and Microsoft, the acquisition of the first by the second, The Church of London has created a strikingly nice brand book for the companies' employees. The edition includes a selection of archive photography that illustrates the companies' past, outlines their values, ethos, vision of the future development and more.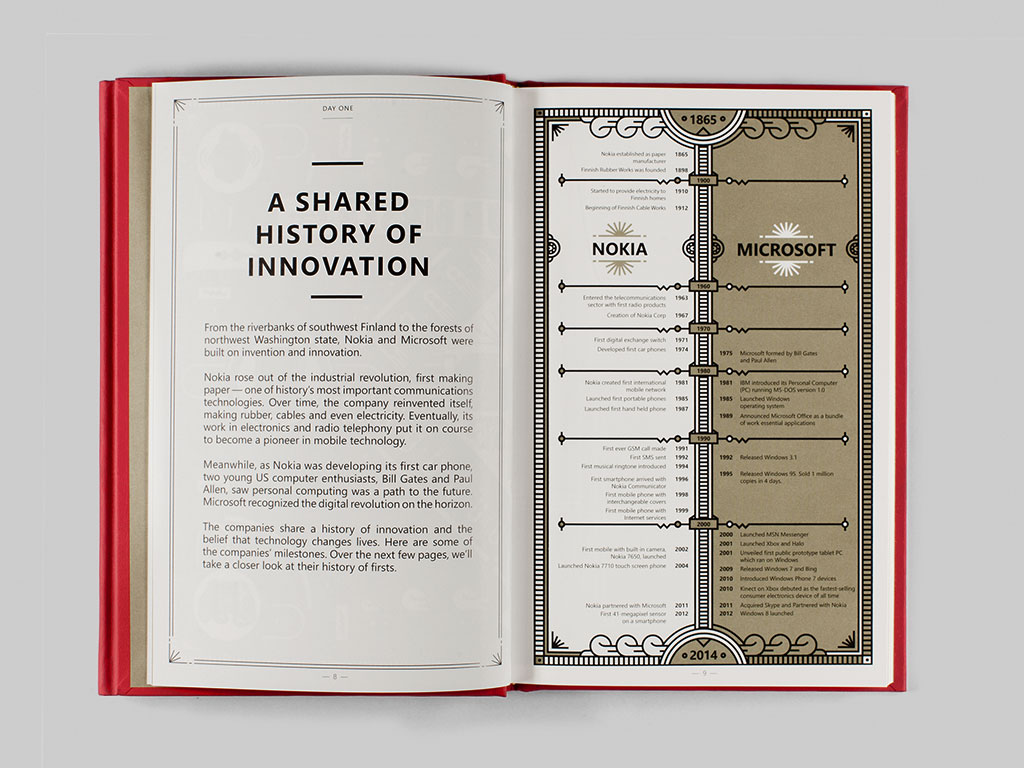 The edition splits into three sections, which are: A History of Firsts, What Drives Us, and Unlimited Possibilities. The first section narrates the story of how the two giants managed to find their place under the sun, reached their business peaks, illustrates the first days of their life and their historical achievements. The second section, What Drives Us, is all about the companies' philosophy, focusing around their ideals and general goals.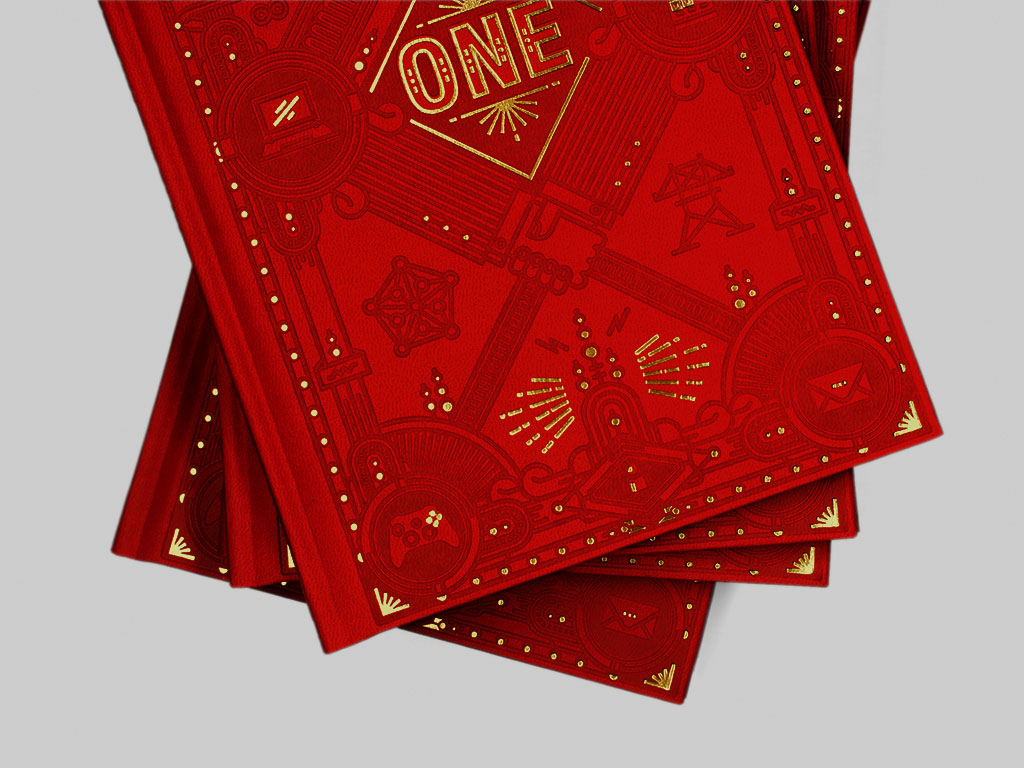 The third section is dedicated to the future—Unlimited Possibilities comes as an illustrated notebook, where employees are supposed "to write the future" of the new bigger business body. This part also reveals some interesting facts on how Nokia and Microsoft build corporate environment and engage with their staff.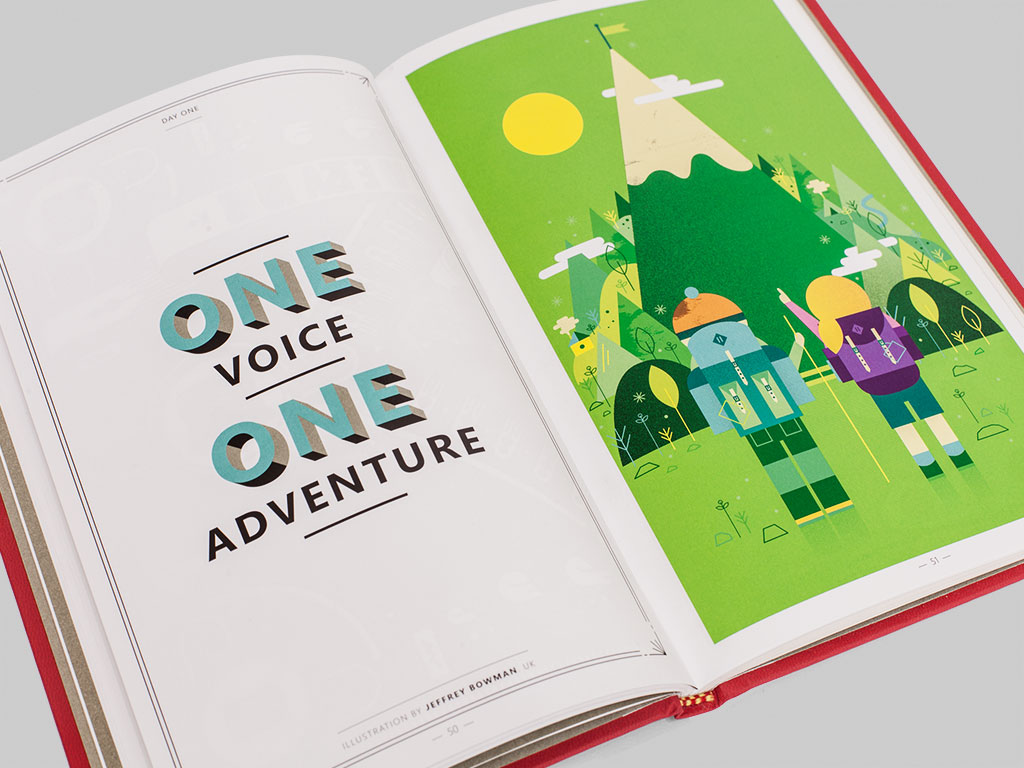 "When companies join together, it can be quite stressful," commented says creative director Timba Smits, who designed the book with CR's art director, Paul Pensom. "Nokia and Microsoft wanted to give employees a keepsake to mark the first day of the new business, and they wanted it to be something the staff could keep and use."
As to the visual part, the book features a plethora of computer related icons, which are scattered here and there across the book. The general visual style is based on the slightly Art Deco visual approach—the mix of vintage vignettes and modern symbol such as computers, controllers and consoles looks quite unconventional.