The ongoing football championship is a great occasion for raising awareness about things that are even more important than a good game. Neymar da Silva Santos Júnior, a celebrated football player from Brazilian national team and Spanish FC Barcelona, on behalf of the Waves for Water nonprofit is rolling out a new campaign in partnership with PayPay to bring drinkable water to deprived regions of Brazil. The Competition for Good site seeks donations from around the globe, asking people to donate for their countries and help them win— at least, in water-providing contest.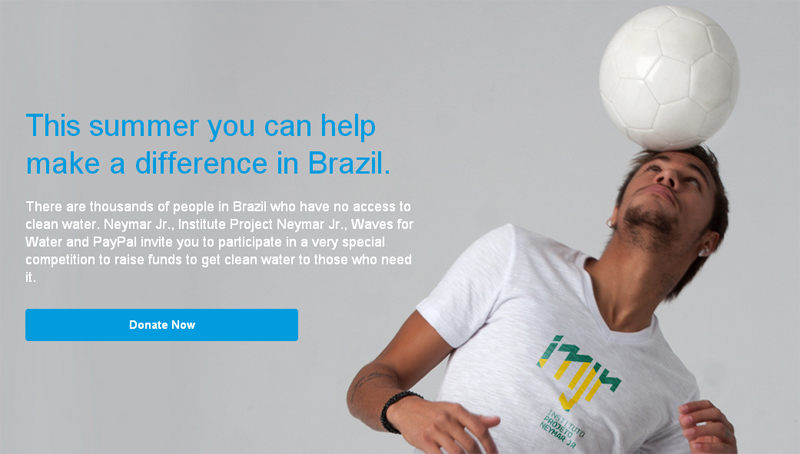 The campaign, which is rolling out through July 13, in some way comes as water-centric alternative to the World Cup. Users are to choose their country of the countries participating in the championship this year to donate vital energy in the form of water to the host country. The site says that one filter costs $50 and provides 1 million gallons of water in the cities where the thirty two national teams will play and where safe drinkable water is still a big problem.
One filter brings clean water to 100 people for up to 5 years, so one donation will be literally making waves for a long time. There is a chart on the site, showing which country is wining this "competition"—so far, the USA, France and Spain are on the top of the list.
As part of the initiative, the footballer is also selling the signed soccer gear on eBay.com to raise more funds for Brazil—between June 12-22 fans can purchase the merchandize, with all raised funds going to benefit Waves for Water. Plus, PayPal will be donating $3 from every order from Eat24 restaurants, paid with a PayPal app.