Sky Rainforest Rescue has teamed up with Lily Cole, an actress and model and now a designer, and the SapientNitro agency to create a new distinct promotion for saving tropical forests. The new effort is revealed on the Instagram platform—the team behind the promotion, #TapForTrainers, hacked the social media channel's potential in a totally new and powerful way.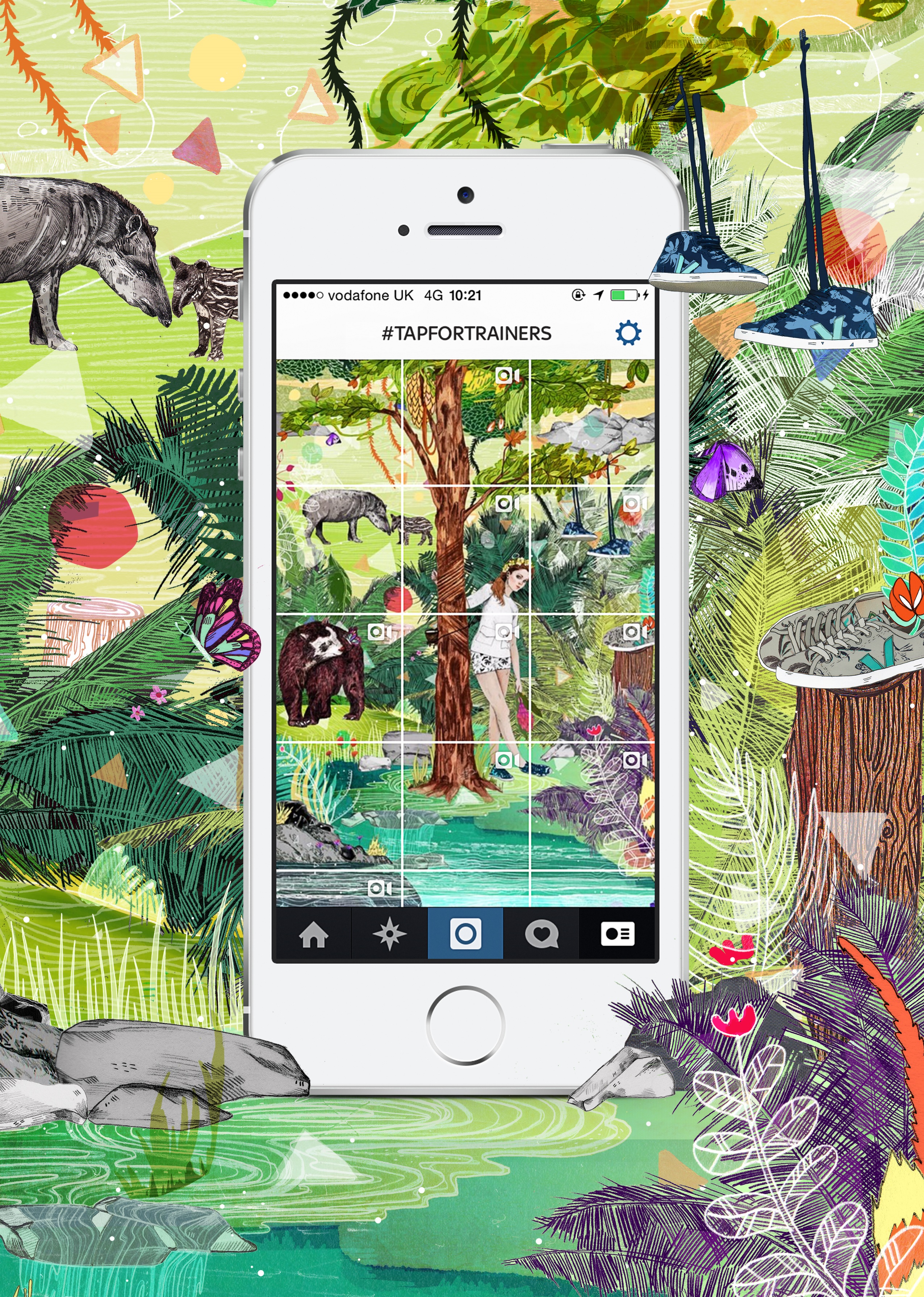 Sky Rainforest Rescue is a partnership between Sky and WWF to help protect one billion trees in the region of Brazil. To spread the message across a broader audience and attract more younger, fashion- and eco-conscious audience, Sky tapped Lily Cole, a multi-talented young woman, who in her turn collaborated with the French ecological shoe brand, Veja, on a collection of adorable and eco-friendly shoes that, just like other footwear of the label, use wild Amazonian rubber on the soles.
The collection is promoted on the skyrainforestrescue' page that features a plethora of vibrant, hand-drawn visuals, related to the Amazon Rainforest theme in this or that way. Each tile provides a deeper insight into what inspired Lily Cole, what she discovered during her breath-taking travel to the Amazon region, focusing on the importance of living greener lives. Some of the tiles also open up as super brief product ads and short videos telling about how the sustainable material for the shoes is produced, highlighting eco-activities and more.
As part of the campaign, Sky Rainforest Rescue has also teamed up with British leading eco-fashion bloggers, designers and illustrators, who stick to greener life philosophy, including Jean Jullien, AJ Odudu and Boy from Dagbon. They were spreading the word about the campaign across their social channels and blogs.