Virgin Holidays is presenting a free digital magazine, Unleashed, for iOS and Android devices to provide avid travelers with an insight into the best places to visit around the globe. The content encompasses reviews on various locations ranging from Kwazulu Natal, where the Zulu tribes live, to Costa Rica waterfalls and Jamaica.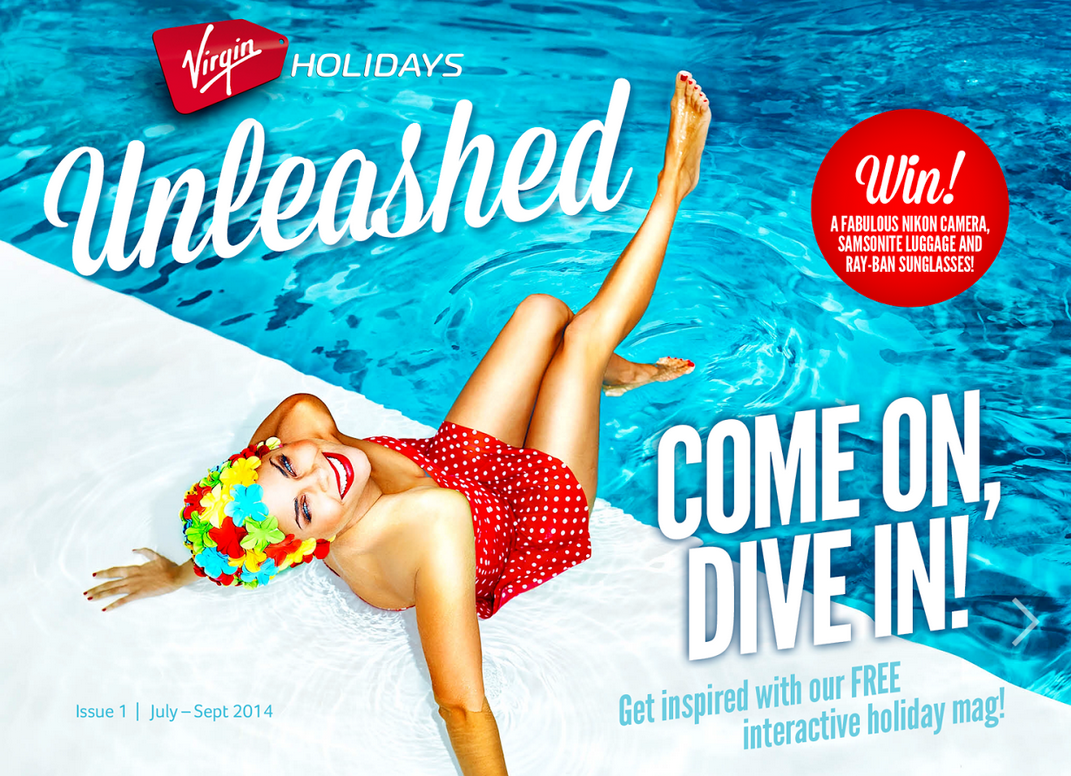 The journal by Future is released on a 3-month basis. The edition can be downloaded from an app store for free. Along with editor's reviews on best locations of the world, readers might find expert photography tips and personal recommendations from the Virgin Holidays' team. For instance, the experts explain what to see and do in Florida, share the list of most valuable travel apps for your trip and more.
The magazine is interactive—for instance, it allows readers to build up their beach-to-bar outfits and also finding the best places pizzerias in NYC by slicing away at the digital pizza featured in the app.
"Unleashed is our best digital edition to date. It's got a superb balance of deep information and lighter, more entertainment focused pieces, as well as many unique interactive elements that readers won't have seen before. Technologically, Unleashed really sets the standard for what digital publishing should be and editorially I believe we've put together a really exciting, diverse and inspirational magazine that readers will get real benefit from," commented Jayne Caple, Managing Director of Future Plus