These days the term "storytelling" has already become a buzzword with the meaning not clearer than that of the term "native advertising." Some marketers may call it simply "engagement," but some go deeper and explore the nature of the components that make a brand a good storyteller.
London-based creative agency Aesop, who call themselves "the storytellers," have even created a methodology of measurement of UK brands' performance in storytelling. The second year in a row they ask around 2,000 UK adults nine simple questions that, as they think, reflect the essence of a "storyteller." The questions are:
Which brands do you consider to have a unique character or personality?
Which brands have a clear opinion?
Which of the following do you consider to have a clear sense of purpose/vision?
Which of these brands are you intrigued to see what they'll do next?
Which brands tell a credible story?
Which of the following do you consider create their own world?
Which of these brands produce content you want to share or talk about?
Which of these brands are entertaining?
Which brands are memorable?
Each attribute is then assessed quantitatively for brands from different industries: the one with the overall highest score gets on the top of the summarized ranking. In 2014, there were 105 brands identified by the media spend.
The unrivaled leader of both years is Apple with just £30.8 m in media spend, while the leader in expenditures, BT (£167.7 m), lands at 36th place of the top 100 Storytelling ranking. See the full Top 100 List of UK Storytellers below.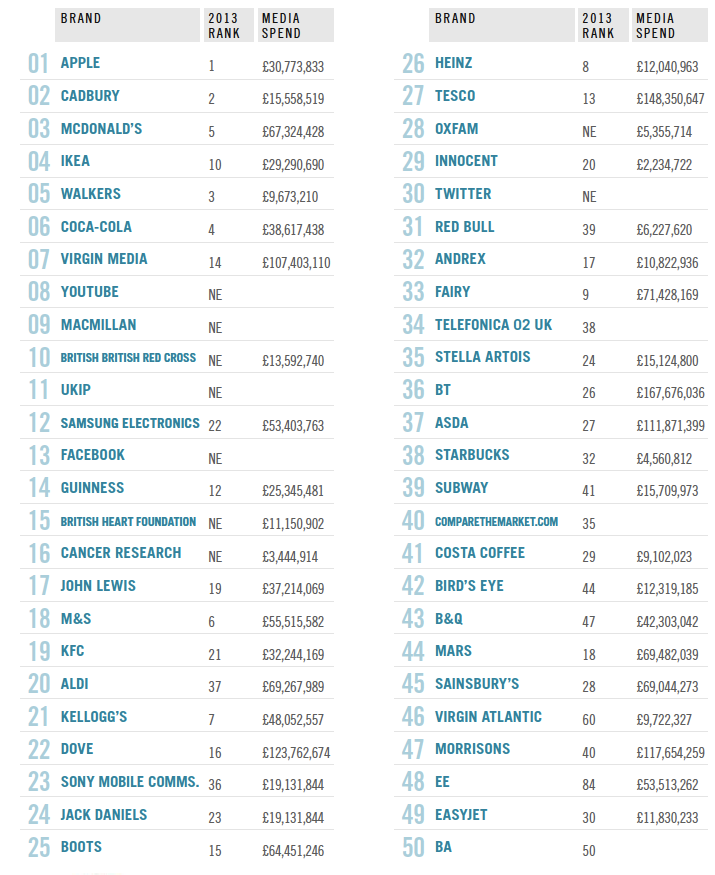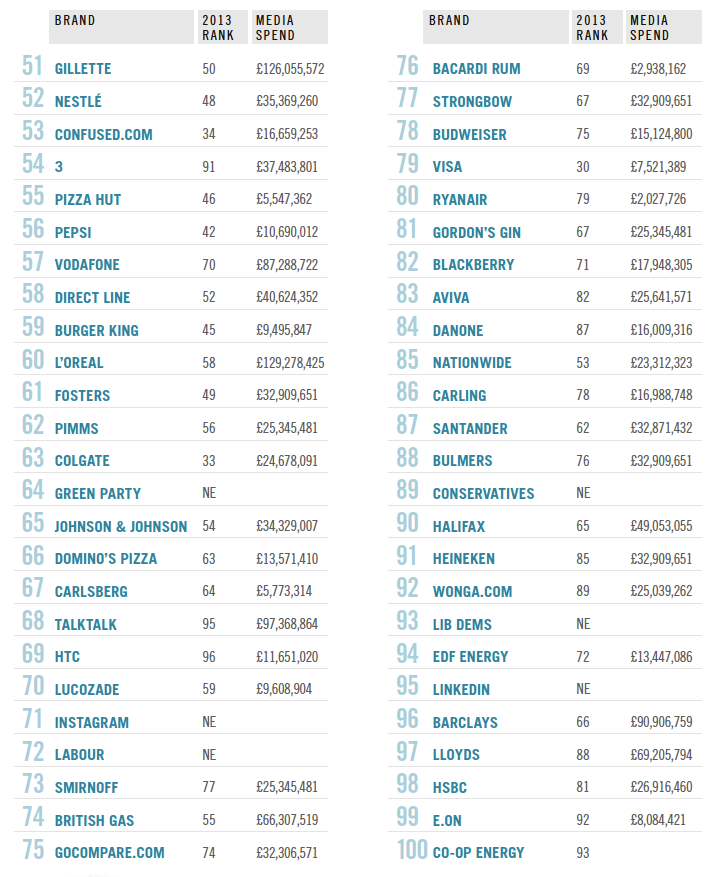 The full details on methodology and key findings of 2014's survey are available here.