In an attempt to engage more young European consumers, PepsiCo's billion-dollar brand, Mountain Dew, is teaming up with the provocative Dutch art group Chaotic Bastards who will curate and crowdsource an art gallery in Amsterdam showcasing the works of street artists.
The exhibit called The Green Label Gallery will be hosted at Museumplain and coincide with another youth-targeting event—European Dew Tour Am Series—a daylong amateur sports competition.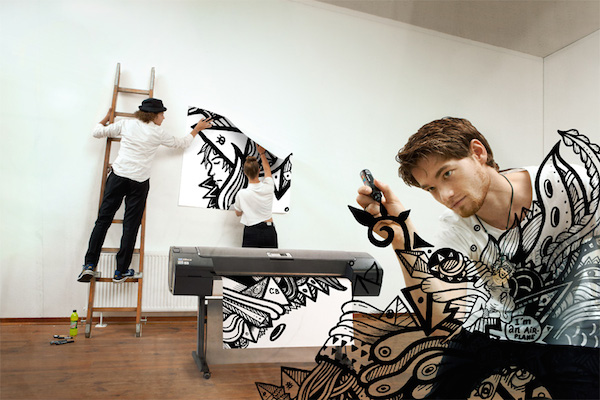 The effort is digitally-driven: to get showcased in the Gallery, European street artists can submit a digital copy of their sketches or photos of the executed street art pieces through 30th of August by posting them on Instagram with the hashtag #GreenLabelGallery. The submissions will be curated at the famous Walls Gallery of contemporary art as well as on the Green Label Gallery website online. The best works will be printed out on huge white canvases with a gallery-quality printer HP Designjet Z3200 in real time right in front the visitors from Thursday, August 28th through Saturday, August 30th.
The complete exhibition will be available for viewing on Sunday, August 31st.
The first brand's website Green Label Art (www.greenlabelart.com) was launched back in 2010 as an online destination to showcase Mountain Dew's limited edition art bottles and cans. Later in 2013, the site transformed into a online branded portal Green-Label.com. focussed on modern youth culture, covering latest news and emerging trends across sound, action, art, style, and places. The project was developed in collaboration with the U.S. youth-centric media company Complex Media.