Germany as the world leader in veganism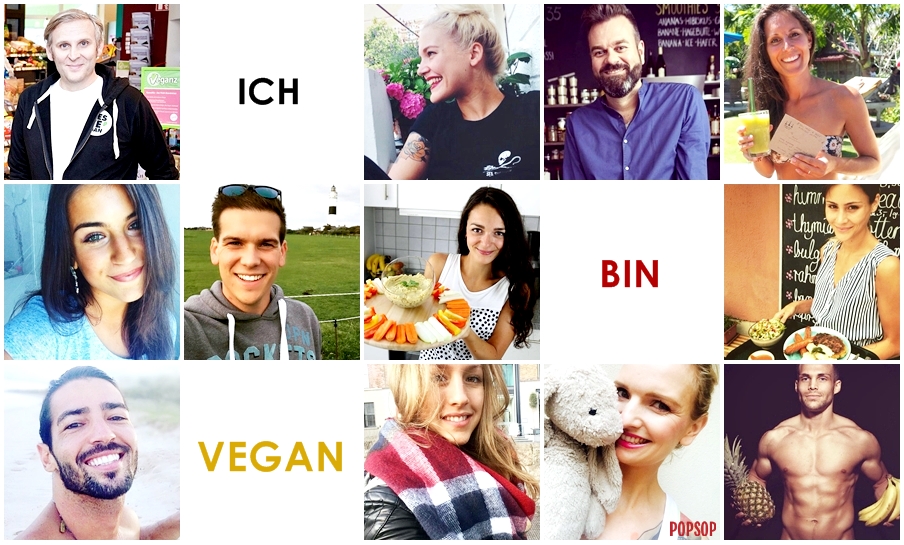 Veganism is a practice of abstaining from the use of animal products, particularly in diet, and an associated philosophy that rejects the commodity status of animals.
This lifestyle spreads globally with the speed of storm. Judging by the number of hashtags on Instagram, the movement seems to be especially popular in Germany. While official statistics on vegetarianism by country have been researched previously, there is still little information about the world spread of veganism.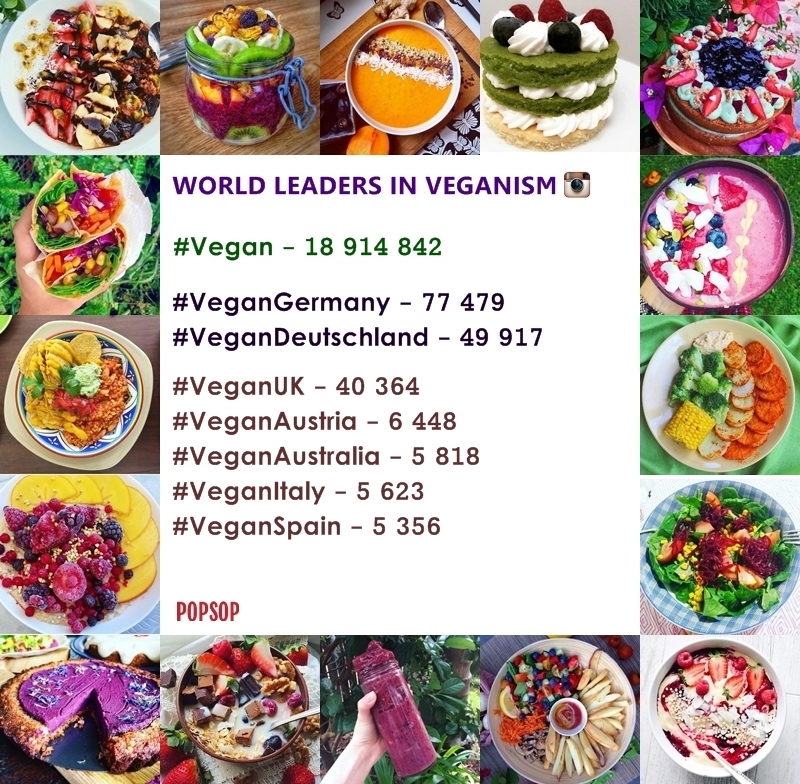 Five key facts about German vegans:
1. In Berlin, there is the first and only vegan street in the world — Schivelbeiner Strasse. It hosts only vegan restaurants and shops.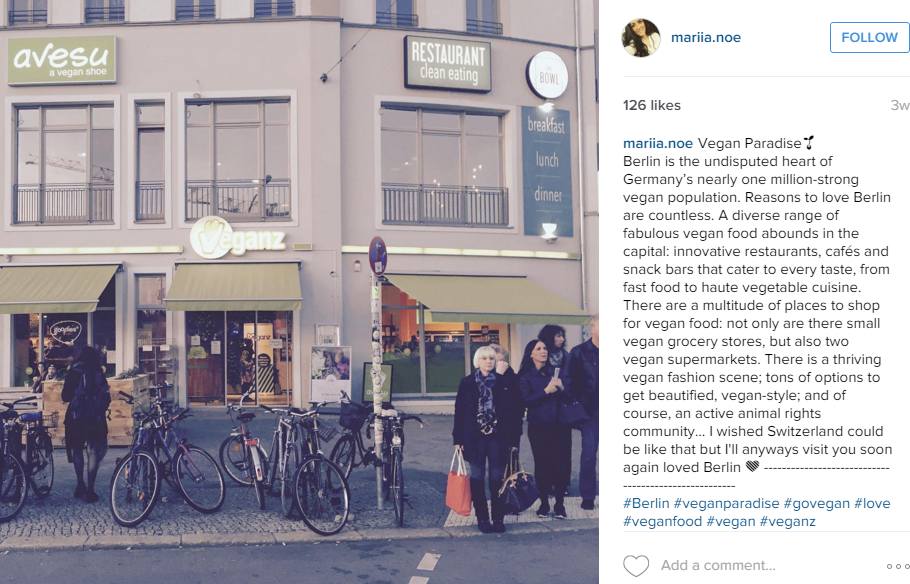 2. In 2011, the first vegan supermarket Veganz was opened in Berlin. The founder is Jan Bredack, a former senior manager of Mercedes Benz. At this moment, Veganz has got ten branches (eight in German cities, one in Austria and one in Czech Republic) and an endless stream of media publications from countries which expect its opening.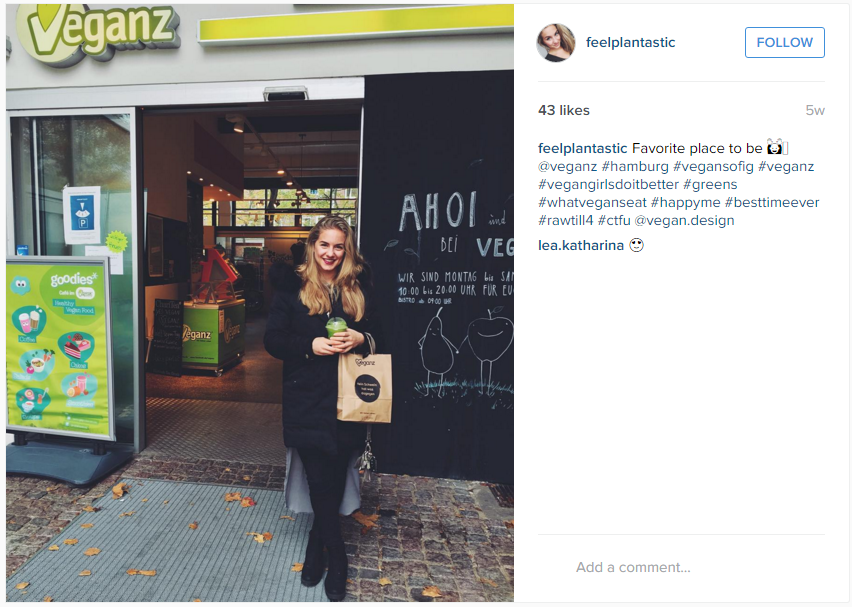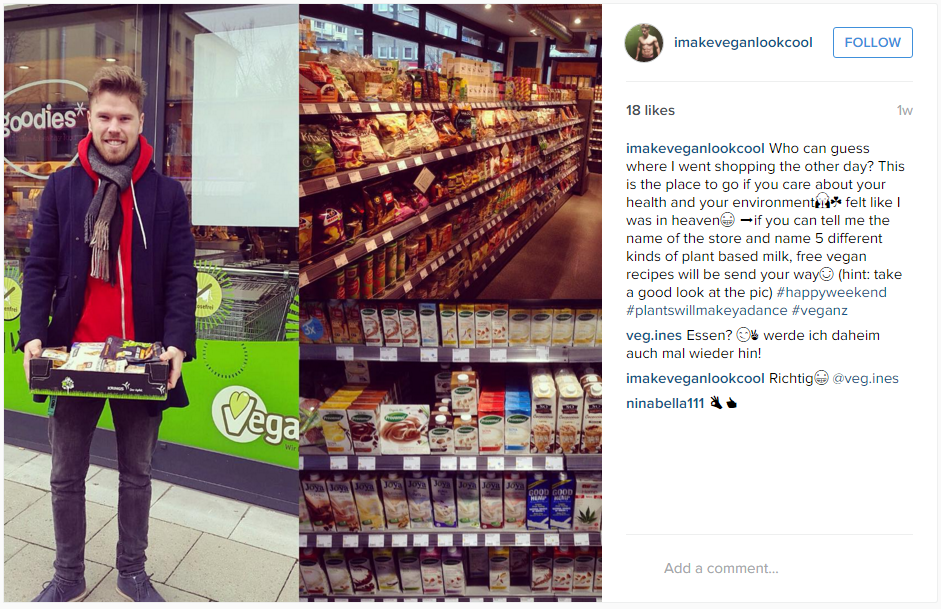 3. Since February 2010, McDonald's in Germany offers veggie burgers in all of its restaurants. Besides Germany they are on menu in 10 countries: India, Italy, Canada, Sweden, Switzerland, Greece, the Netherlands, Malaysia, Bahrain, Dubai, and Egypt.
Veganism in faces
Ladies: food-blogging, natural beauty, aesthetic pictures in one style, YouTube.
Pia Kraftfutter — 23 y.o., YouTube and Instargam blogger.
Young men: sports, support for veganism, food-blogging.
Dennis Green — vegan, model, runner, YouTube and Instagram blogger.