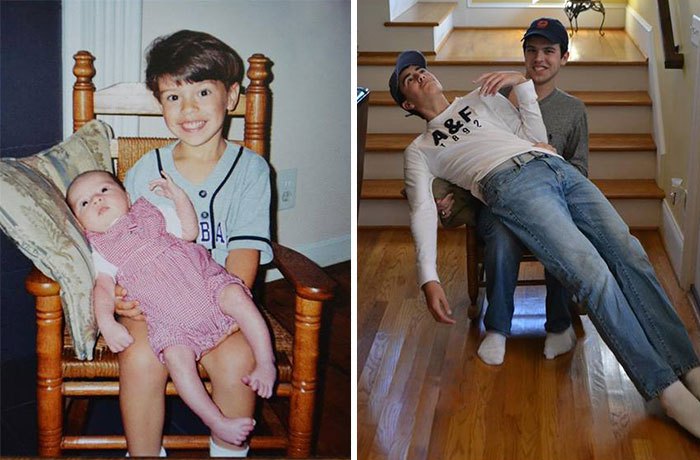 When looking through family photos we often get nostalgic for our childhood. Some people are distressed that they became old, other people remember these halcyon days with a smile, but somebody dreams to feel himself/herself a child again. Even if it will be as a mere formality. In the capacity of one of entertaining ways of doing this people chose an unusual idea of detailed re-creation of child photos. We will tell you what has come out from this in the new Popsop research.
The idea to rephotograph child photos came in on 22-year-old Tyler Jones from Ontario. It happened when he looked through his parent's family photo album once again. On one of the photos Tyler saw his brother who was captured at the same table at which he was sitting at that moment. When enclosing it, Tyler took photo of this moment. Then the light came on him.
Literally one and half of month after these photos plumped into the Web, they got millions of views and a huge popularity. So, the idea turned into the real trend. People began to send Tyler their photos which were rephotographed in the same way. Finally, in a year Tyler published an entire book with such photos.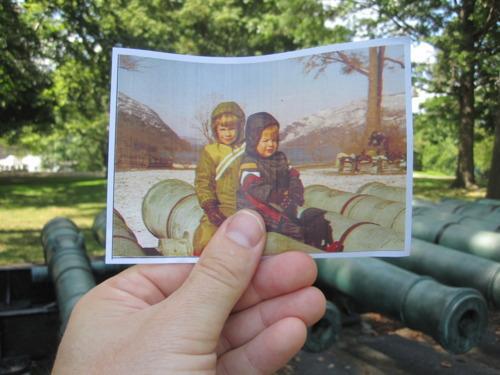 The tendency of photos re-creation picked up steam and one day it reached brothers Luxton (Instagram — @jmwluxton @chardious), who added to it something new and theatrical. They decided not only to wedge the still in the same scenery but also simulate the situation in detail taking part in it. For instance, if the child photo shows the captured funny baby's smiley in a beddy-bye, this grown-up baby will appear in the same guise, situation, with the same grimace and even similar clothes on the new photo.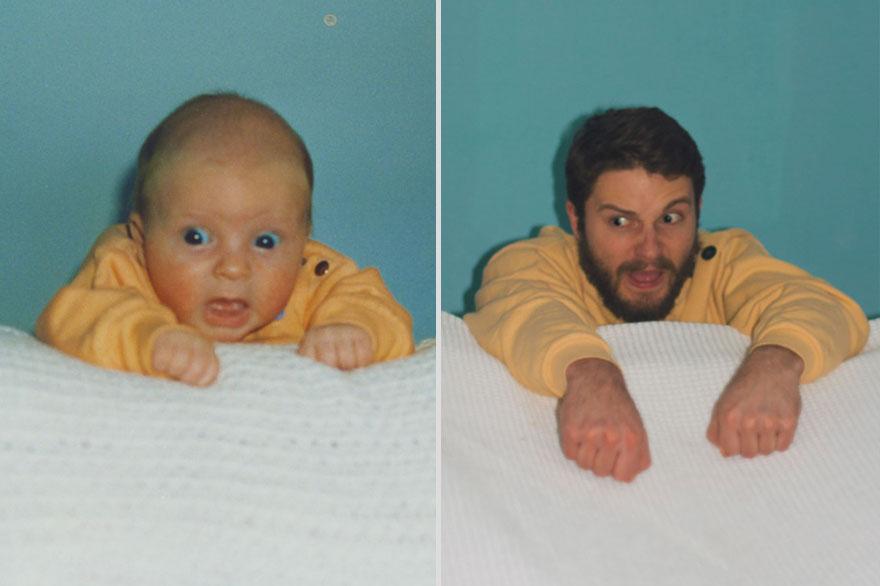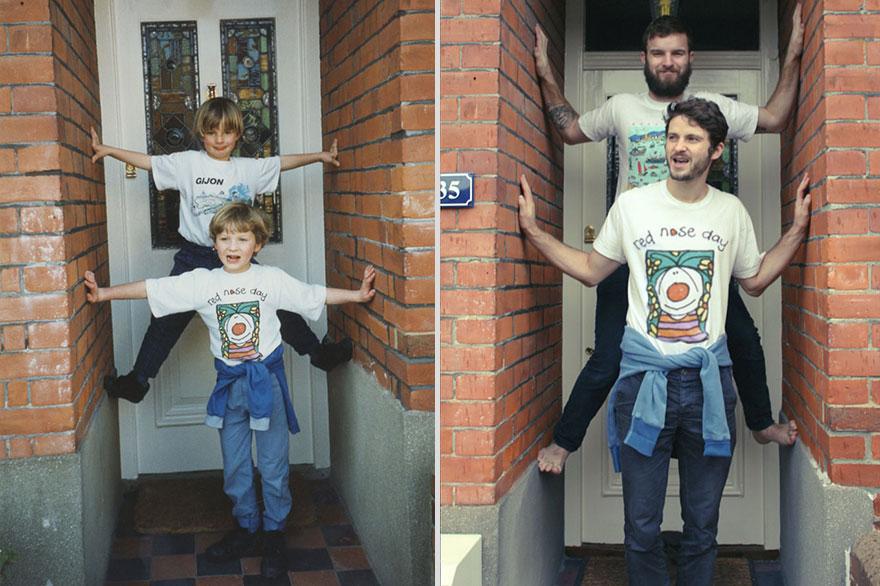 And then, the number of views became off the charts. People began to rephotograph very nearly all stills of their photo albums en masse. By the way, as for Luxtons, they decided to make their mother funny calendar as a present. The present was checked out not only by their mother, but also all the users of Internet including mass media.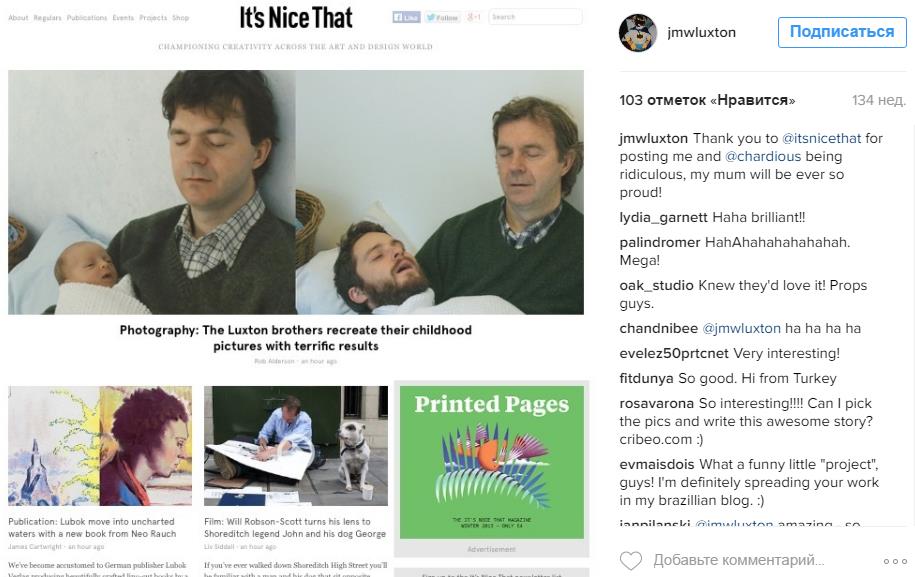 Also photographers found a new specialization in this field. For example, Irina Werning from Buenos Aires launched a project named "Back to the future". In the frameworks of this project the lady finds old photos and makes the same photograph of the same person in the same circumstances. Looking at the photographs you get the impression that Irina has found two different people and took photos of them one and the same day.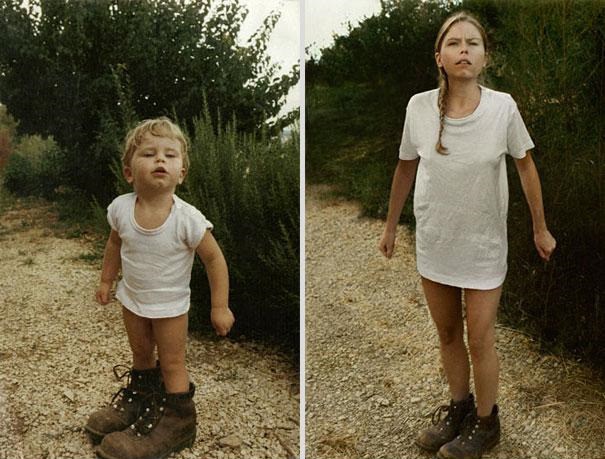 Nowadays more and more people come to the point that a small collection of copied child photos is an excellent present to near and dear ones, but, in fact, the hidden goal of such actions is a banal wish to end up in careless world of childhood and to feel them the same small innocent children.