Animal hunting as a way of self-expression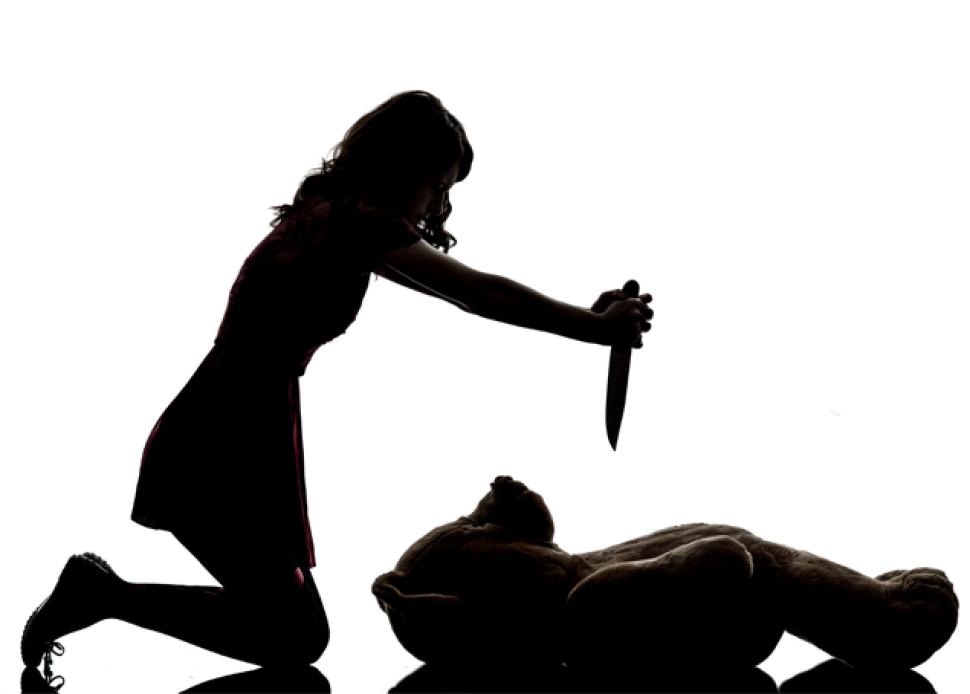 Hundreds of years the society was divided into two categories: hunters and poachers who kill animals for their purposes and people, who protect, defend them and think that the members of the first category are evil maniacs. Both categories exist in the modern world. But what's to be done if not nearly a double-dyed experienced man but 12-year-old girl is among the numerous hunters?
Everything began after 12-year-old Aryanna Gourdin from Utah (the USA) together with her father had gone out hunting in South Africa and brought not only a trophy but also a photo with a killed giraffe which was posted on her webpage in Facebook. A wave of indignation overflowed the society. Thousands of comments about the girl's cruelty and aggressive behaviour in such a tender age filled her page.

In Instagram there is even a hashtag with her name #aryannagourdin. There are only 44 posts but all of them are pejorative.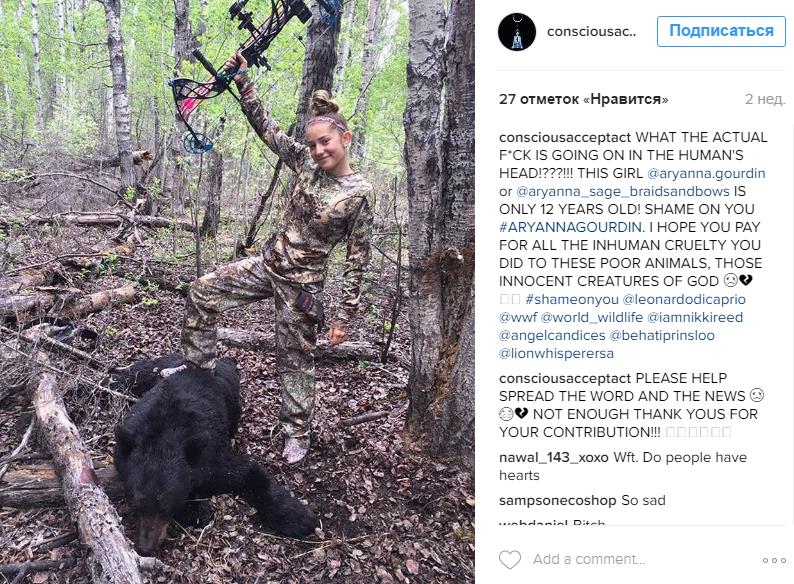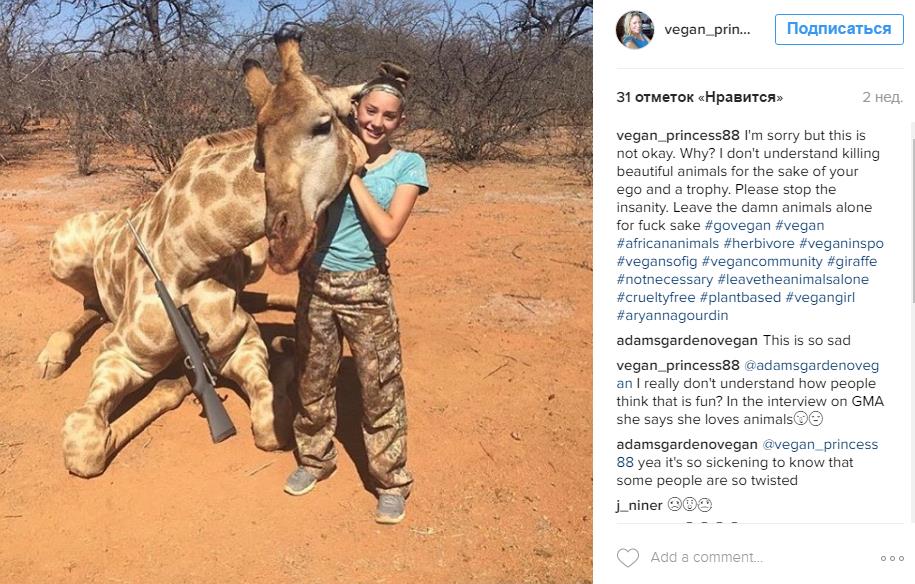 The girl immediately responded on this criticism and promised not to stop killing animals and post such photos on the Internet because this hobby brings her pleasure. Finally, users' opinions divided: some people screamed that Aryanna should be gunned down, other people didn't find this terrible, remembering the fact that everybody eats meat of killed animals, and still others just considered her sick. Here is one of the comments in answer to Aryanna and her father's interview on a TV-show.

By the way, this is not the first case when a minor hunts animals. The case with 11-year-old boy Jamison Stone from Pikensville, Alabama was one of the much talked-of precedents. He gunned down the biggest wild boar encountered by now in the USA. But the first his trophy, killed deer, was got by the boy at the age of five. Since his childhood Jamison hunted with his father and two guides in the east of Alabama.
And here is a question, which wasn't taken into account by any of the users. Neither 11-year-old Jamison nor 12-year-old Aryanna took the gun and fired on animals without permission. All of this happened under keen parents' control. This means that the responsibility for the children's behaviour rests completely with parents. That's why not nearly teenagers should be blamed for aggression and amenities inculcated not according to age.