They don't know what means "to post" or "to check in". They don't have accounts in Facebook or Twitter. These people have fallen out of the consumption world and live without gadgets and money, and call themselves eco-inhabitants.
Mark Boyle is one of the few people on the planet who, from his own experience, can claim that life without permanent money turnover is possible. At least for a couple of years for sure. The journey in which Boyle went without a penny in his pocket began in 2008. Since then he became known to people under the name "Moneyless Man".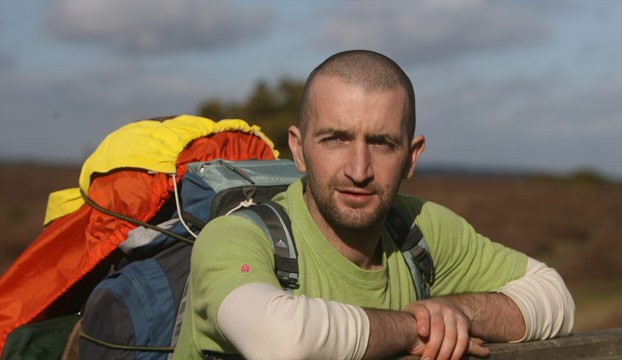 He started thinking about this way of life in the final year of the Galway-Mayo Institute of Technology, where he studied business. After settling down to work after the university, Boyle realized that he would not manage to combine the life of an office clerk and solving global environmental problems that he wanted to influence. After dropping everything the guy began to travel.
The next couple of years he lived in the Caravan, doing farming and eating only food he had grown himself. The guy refused from gadgets and took with him for the journey only a small range for cooking food, which works on solar energy. And he preferred even a toothpaste to make of bones of a cuttlefish, which was thrown ashore, seeds of dill, and he made a soap of a soapwort.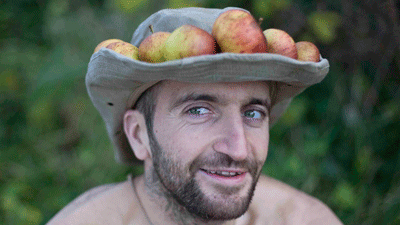 At the moment, Mark Boyle has already returned to the habitual way of life outside the natural environment, but the whole story, in his opinion, changed the mentality and outlook at life. Now he is engaged in writing books and spends his fees on building a solar eco-house made of straw in Devon (UK).
And the Hjertefølger family, who moved to the island of Sandhornøya in Northern Norway, located 1000 km north of Oslo, also does not miss bank accounts, loans and traffic jams. For four years, thanks to the overwhelming support of their friends, a large family of six had been building their own cozy and, most importantly, safe for the harsh climatic conditions of the North eco-dwelling away from everyone.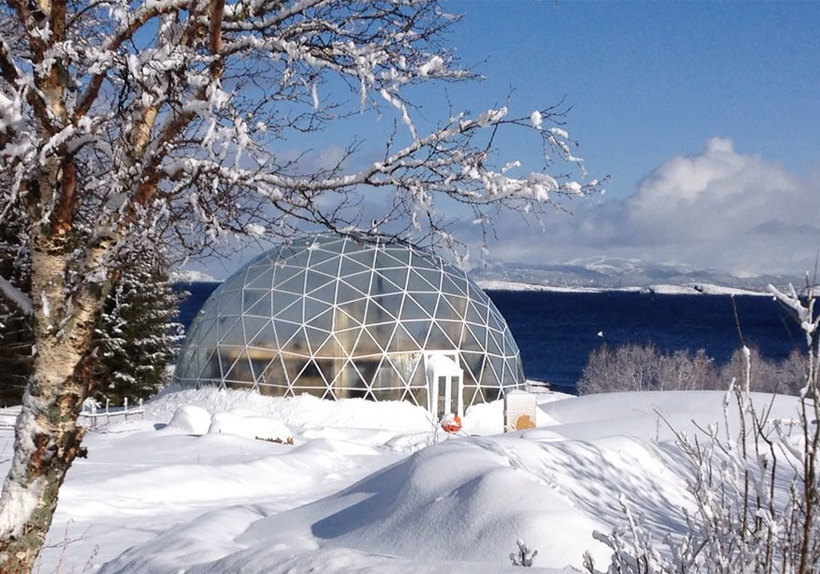 The mother of the family, Ingrid Hjertefølger, said that they wanted to create a house that would be completely safe for the environment. The resulting building has three floors and five bedrooms, and a 25-meter solar geodesic dome-sphere consisting of a net of triangles covers all this. Sand, water, clay, cement and straw were used as materials for construction.
The glass dome around their house not only protects against natural elements, but also allows the family to keep their garden. Hjertefølgers grow tomatoes, apples, peppers, plums, apricots, grapes, cucumbers, zucchini and greens. The irrigation system distributes the right amount of water, and all drains leaving the house are repeatedly used for irrigation.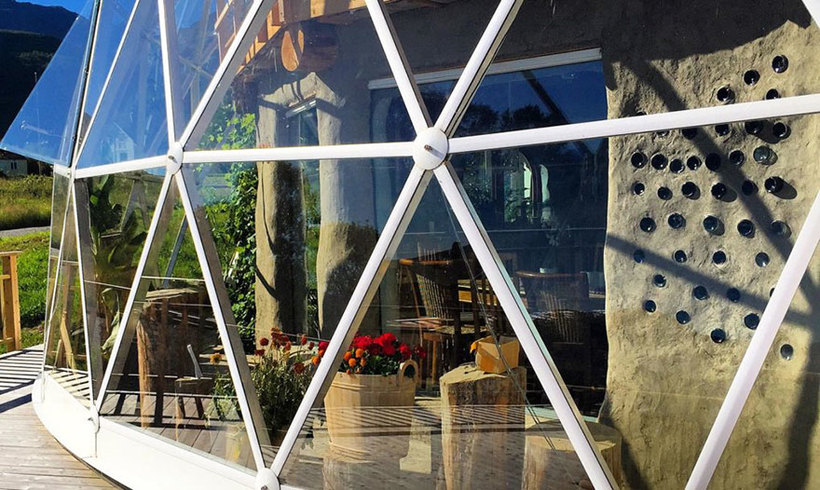 Like Mark Boyle, the Hjertefølger family considers themselves as eco-residents, educating their children in peace, tranquility and, most importantly, favorable environmental conditions. Without gadgets, worldly vanity, ubiquitous Internet and struggle for a place under the sun. By the way, in the future they hope to create additional cabins in the house and use them for camps, seminars on yoga, as well as master classes, excursions and concerts in order to carry an eco-friendly way of life to the masses.