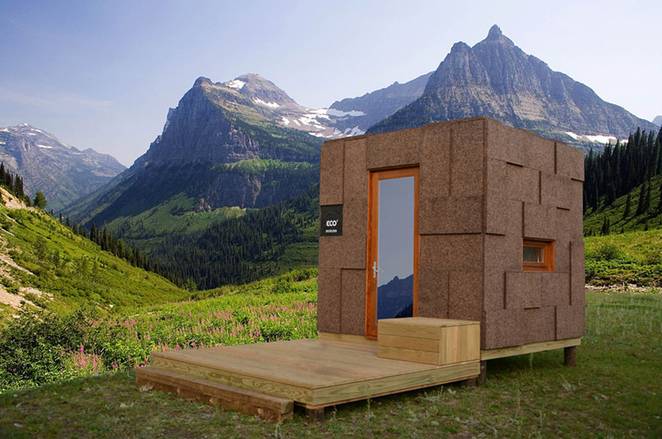 A unique cubic space of Ecocubo for living in the most natural conditions is a new invention devoted to eco-tourism lovers, travellers, as well as true perfectionists.
Eco-friendly tourism has gained an unprecedented popularity over the past few years. Admirers of everything natural and fighters for preservation of the environment during their travels try to minimize the harm to nature, excluding waste, switching to solar energy sources and preferring compact trailers and even whole buses, lovingly converted into hostels for tourists and marked "eco" as a housing.
But none, even the most non-congested with unnecessaries, but at the same time comfortable mobile housing far cry from the Ecocubo. Thanks to the support of the Science and Technology Park of University of Porto (UPTEC), an architect Antonio Fernandez created a unique environmentally friendly accommodation for travellers who want to live in natural conditions – a cube whose area is only 8.9 square meters.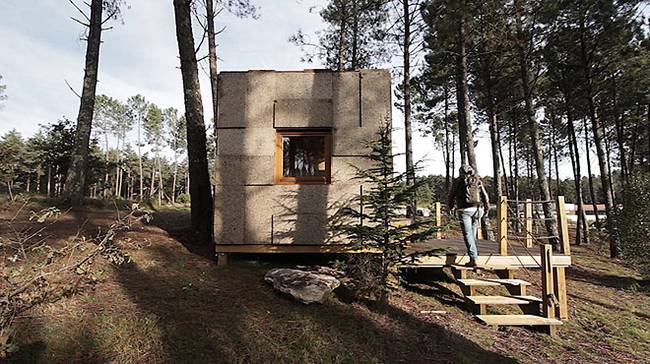 The invention is a modular cab built of wood and cork. It is small in size, and therefore is easily assembled, which means it can be assembled, disassembled or transported from place to place in ready-made form. At the same time, the cube is completely ecological, and due to the use of warm, natural materials in the external finish, it almost completely merges with the environment.
Inside, the cube is small in size, but you cannot call it cramped! There is everything you need for life – a sofa that easily transforms into a bed, a kitchen that, if desired, turns into a table and chairs for gatherings, there is also a bathroom and a toilet. The creators of the cube are sure – their creation using the minimal space has the least impact on the environment.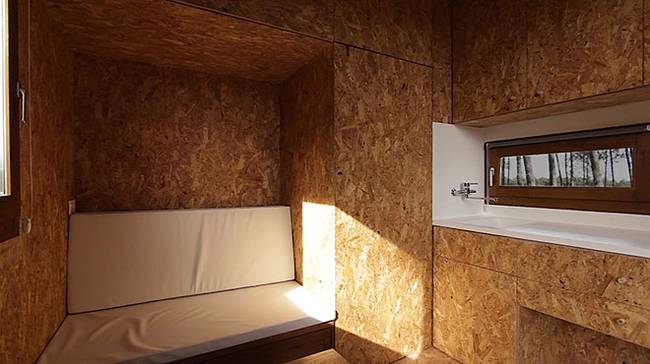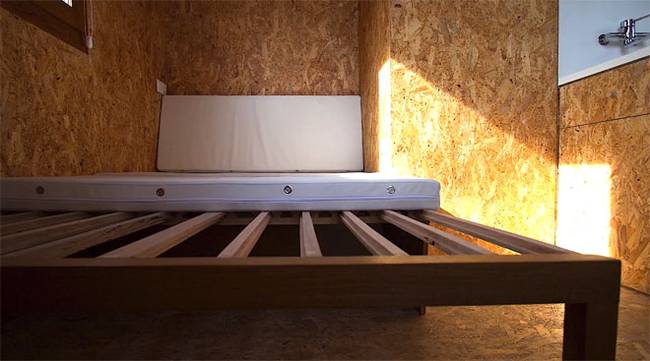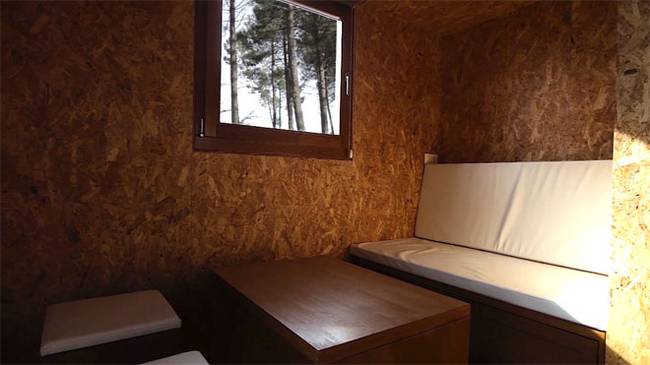 The author and inventor claims that his creation is able to popularize wild rest and make it safer for nature. Also, the use of Ecocubo will make it possible for tourists to find places outside of traditional routes, showing them all the beauty of our nature and its diversity. The development of eco-tourism in hard-to-reach places will also contribute to the development of local activities and economy.