Junky food is not only for teenagers any more. For a burger in a popular chain you can pay as much as for a dish in a restaurant. POPSOP does not decide for you which fast food is better, but offers you to get acquainted with the most appetizing packages for burgers around the world.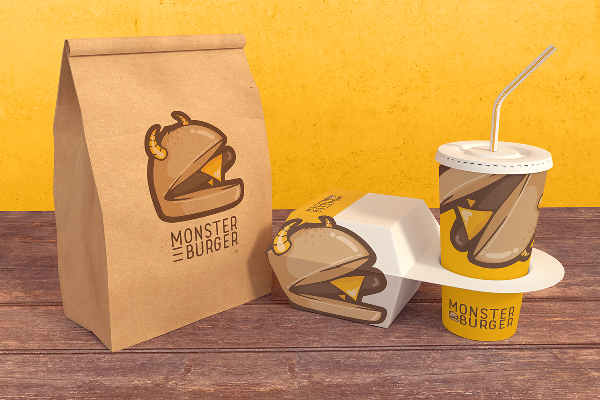 The packaging design is a battlefield of practicality with aesthetics. Ideal packaging is a nice and well-known "cutie", who can sale perfectly. The importance of packaging increases double, if it is a product of competitive environment. Recognizable, attractive, funny – packaging adds to product "missing points" to purchase, if it is popular among the audience.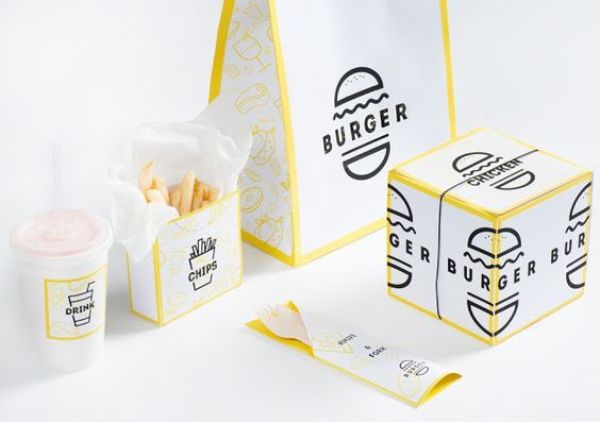 We offer you unusual solutions for a usual product in the fast food market.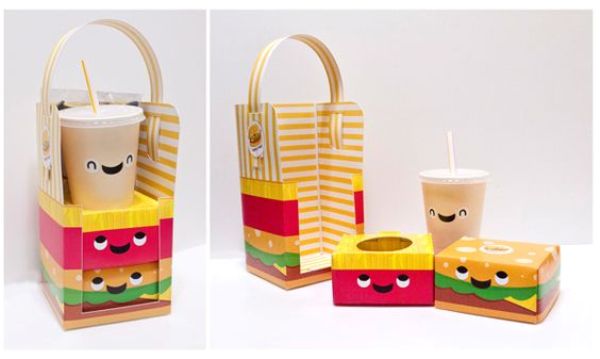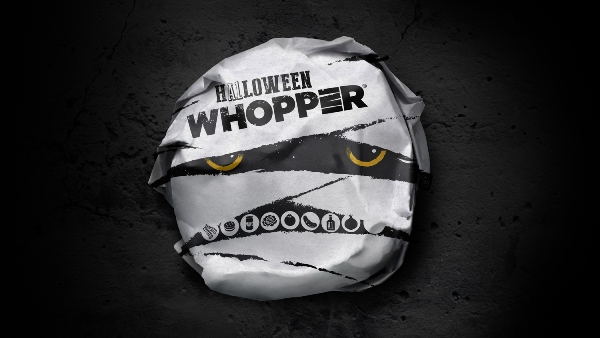 Trafiq
Hungarian studio Kiss Miklos has developed for the bar-cafe-restaurant in Budapest all identity, including the design of packaging for fast food, which is served here. A minimalistic design with false forks, knives and plates attracted the audience no less than the cafe itself.
"We were looking for a distinguishable visual identity for Trafiq, one of the newest bars in downtown Budapest. Our goal was to create a bohemian. We believe that the visual concept is flawless, and reveals itself in the details," – said one of the designers István Száraz.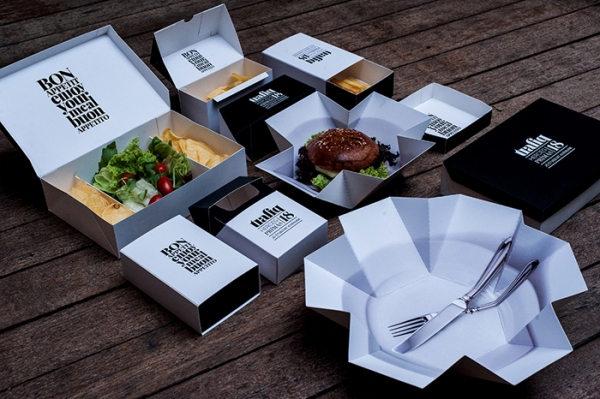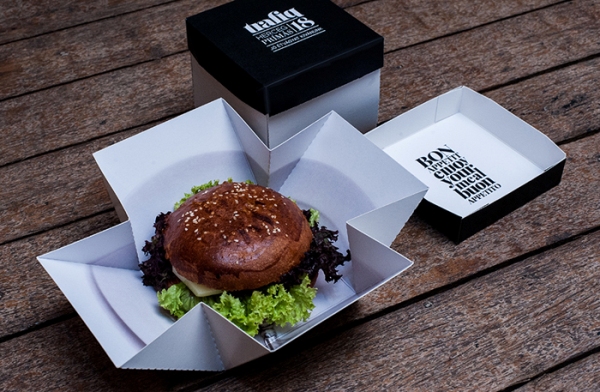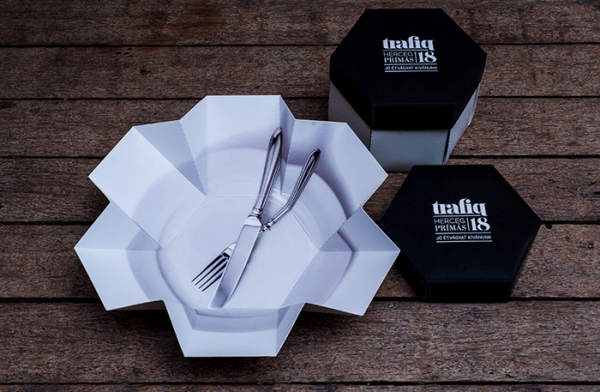 The same success got the project of studio for BURGER & LOVE also in Budapest.
"The main concept comes from the idea that the burgers are from the street of America, and it became one of the favorite symbols of pop art. Street food slowly transforms into a high end food – sold in many restaurants around the world. There's a great variety when it comes to burgers, from McDonald's to the organic, more sophisticated style. I imagined this place as a clash of popular style/mainly plastic/ and organic burgers. Where there would be a great contrast between the healthy and organic food with its' modern POP interior" – explained the concept Viktor Csap.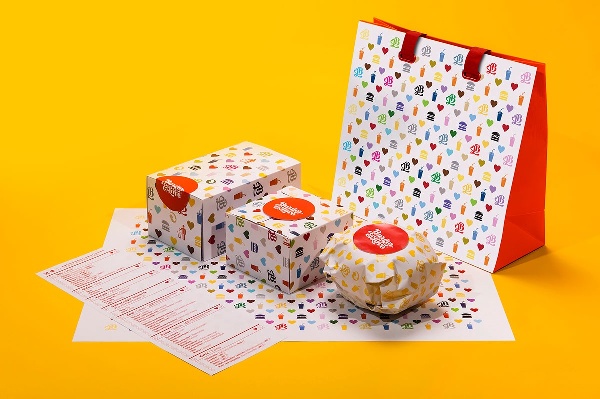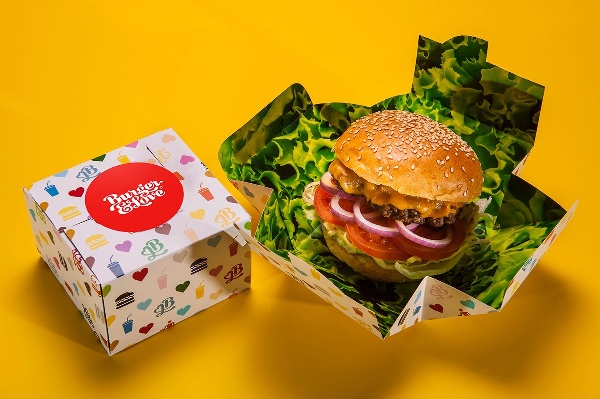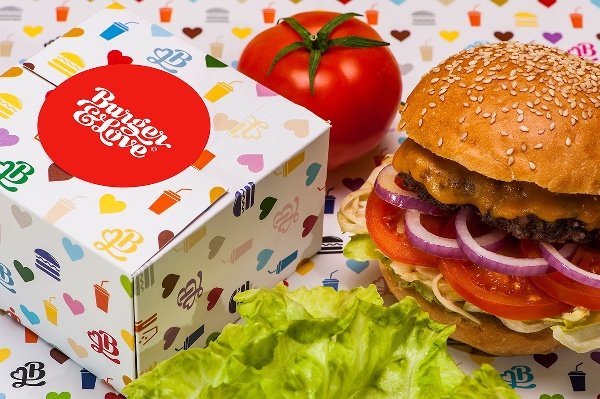 You can see more projects of studio on the web site, Instagram, or follow on Facebook.
Kebaabzaade
Indian "burgers" know a lot about packaging. For the brand in the state of Punjab, which relays the traditions of royal cuisine of past centuries in the fast food of the 21st century, royal packaging was developed, and the main slogan was «Bite into royalty!».
Elements from the rich architecture and culture of Locknow, the city and colors of the vibrant street food with their ingredients along with the colloquial words in everyday language formed the base for telling the brand story.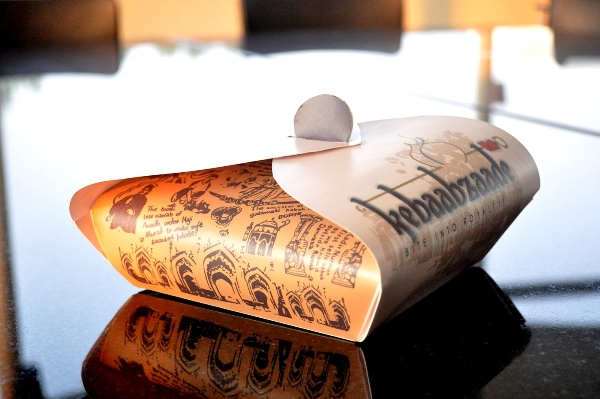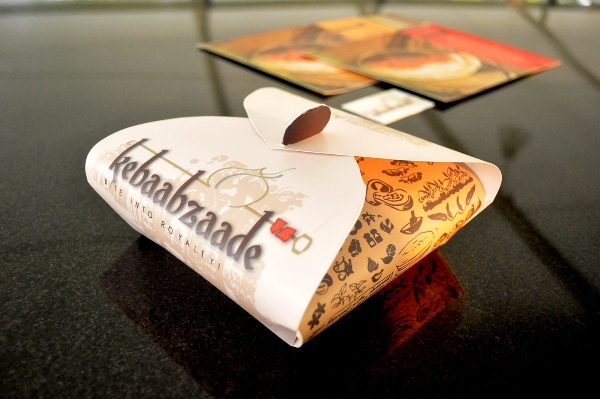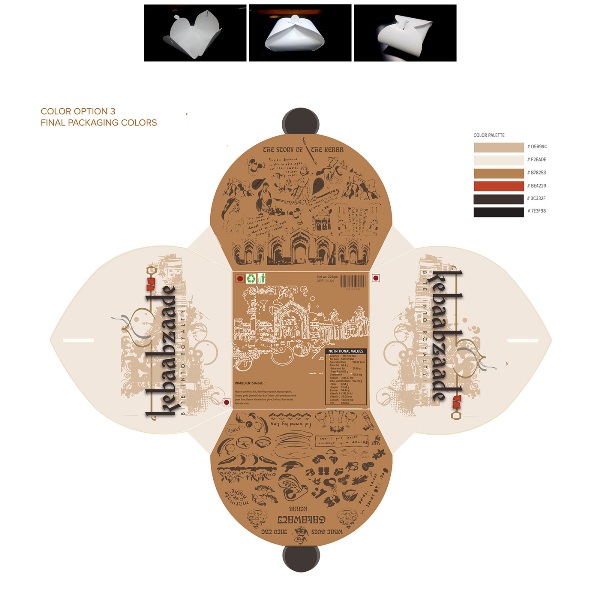 Rooney's Burger Joint
For this fast food concept designer Merril "Moyl" Cledera from NY, USA, got award on PACKAGING OF THE WORLD. View all project on her official web site  or watch her usual life in Instagram. The main about concept is the intense use of color combination with a minimalistic aesthetic. Bukhari script by Indonesia's Mikrojihad Inc., friendly color scheme, and simple, well-defined, iconography offer a fresh and innovative brand image consistent with established industry norms. Color choices (blue, yellow, red) evoke joviality, invitation, and appetite.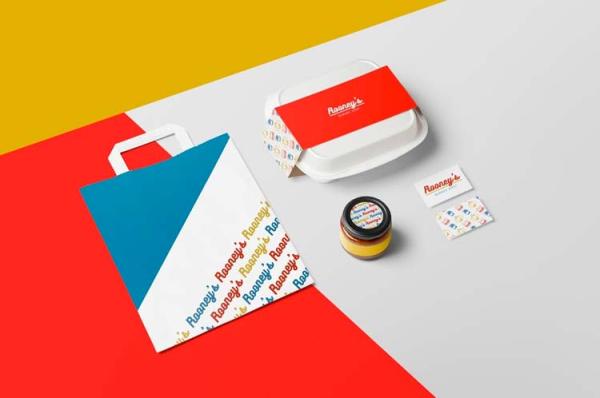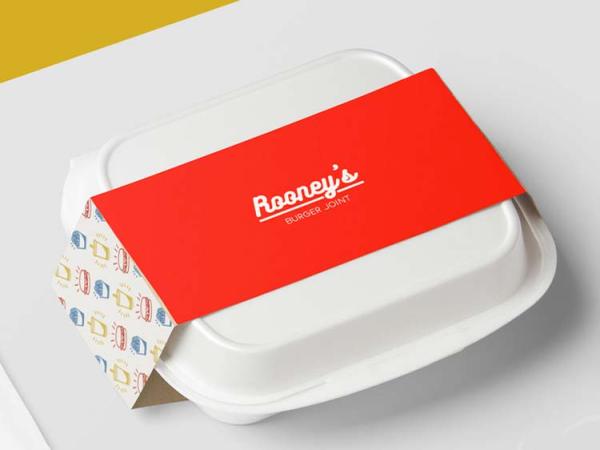 Better Burger
Agency 485 Design from New Zealand represent itself this way: "We don't see the world the same as anyone else. We're passionate about design as a thought process; a way of life. Because of this our work is brave, curious and at the forefront of culture". Better Burger believe other fast food burgers are pretty average. The name Better Burger was conceived, because Better Burger's burgers are just better. Pretty simple really. Company also illustrate the farm-to-plate story on the packaging.
Other ideas of 485 Design are available on  web site , also in Instagram and Pinterest.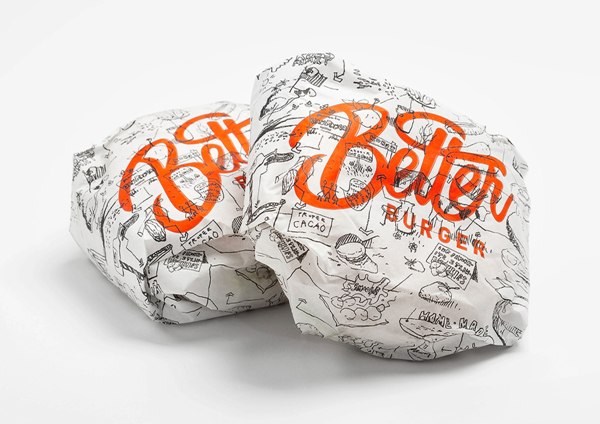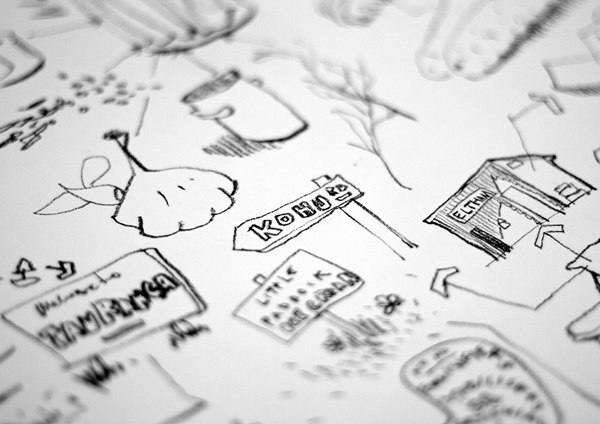 Burgeronomy
"Burgeronomy, a burger restaurant chain from Saudi Arabia asked us to review their brand image and packaging. Its naming, which references an invented science, gave us the idea of creating their own language based on symbols inspired by the menu in offer" – tells about insight Spanish Nueve studio, who made for the café this project. Symbols were quickly learned and by customers – a triangle means cheese, three vertical sticks – French fries, a circle – a burger and so on.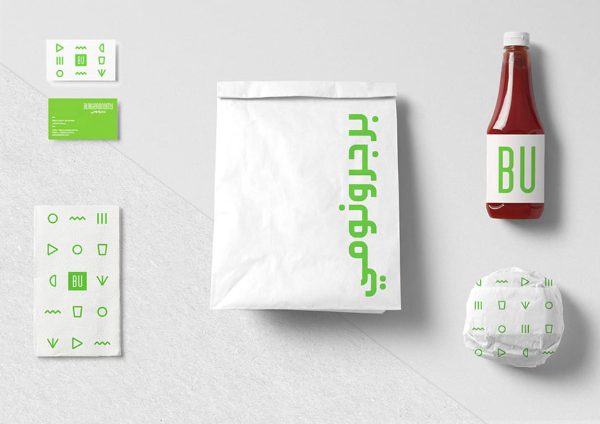 And for guys from Glasgow studio not only produced design, but make some jobs about naming – Burger Station. "We first received Saigon Burger as a name. Keeping in mind the type of business, we recommended changing the name, for the Asian references made no sense when linked to a km0 concept (use of local produce). It was proposed that the new name, Burger Station, were linked the graphic universe of underground stations," – told the designers about this work.
All projects are available on the web site. Also company has  Instagram and page on Facebook.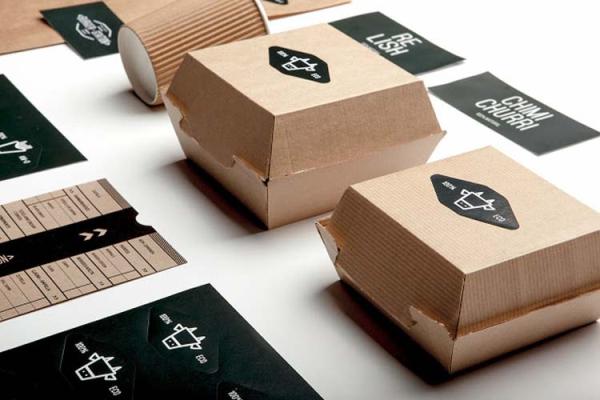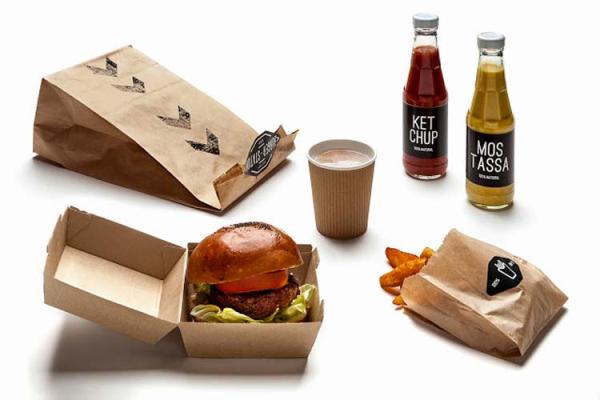 Burger Nest
Greek designer Sophia Georgopoulou lives in Athens, and her client Burger Nest works thousand miles away in Texas, USA. About her job Sophia tells this way "In my work, I prefer the combination of creativity and aesthetic simplicity that does the job without unnecessary noise. Creativity is the seed for great work, but I also believe in the importance of strategy and planning as a prerequisite for things to 'click'". You can contact with Sophia through Facebook, and watch projects on web site.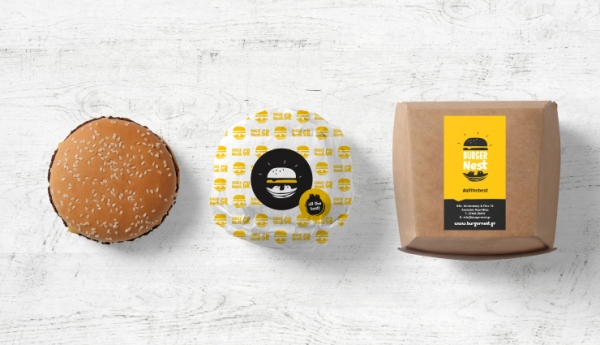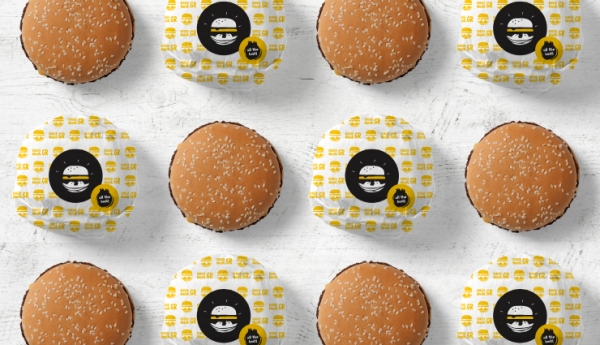 Sandinha
People from 327 Creative Studio, based in Porto, Portugal talk about their company like "a small and passionate design studio, obsessed with creating beautiful brands on a mission to deliver  the boldest creative experiences". You can check their passion on web site, on Facebook or Instagram.
Work for Sandinha they comment this way: "We were approached to develop the complete restaurant experience, involving naming, brand and identity, packaging, website, social networks, interior design and space planning. Due to the product's history and tradition, the brand aesthetics and interior design followed those principles, while communicating in a single color and with an industrial type and furniture. An exclusive package was also designed to make eating it easy".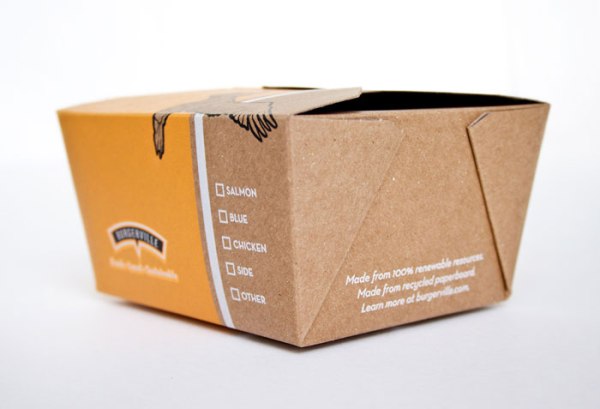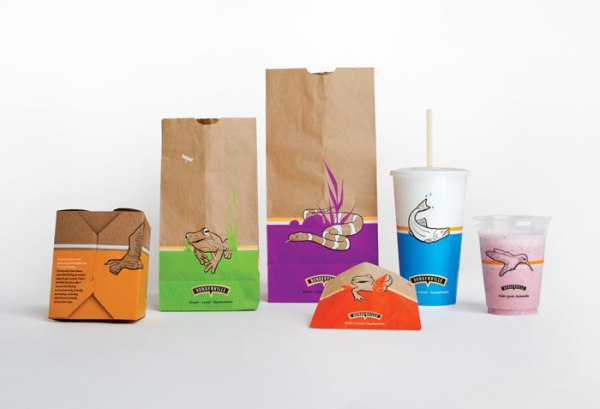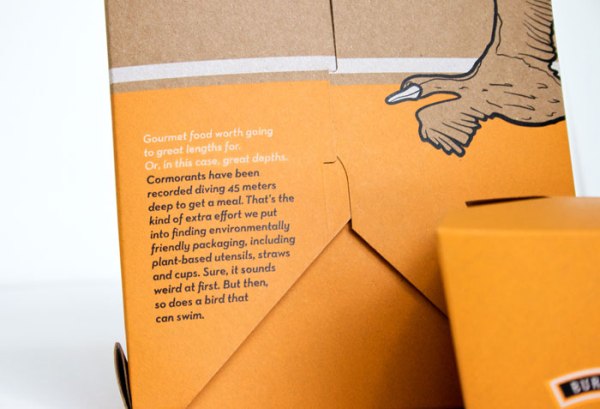 Bouch Burger Bistro
Work of Firmalt for Bouch Burger Bistro was about to show through packaging the concept: the intent of perfecting the burger. Each burger here has been carefully crafted to provide a unique and thoroughly enjoyable flavor. The burger is created from the ground up, which means the bread, sauces and spices are made in-house to guarantee quality.
"The concept is inspired by small specialty butcher shops, where products are hand-picked to ensure the finest and freshest selection for their clients. It was important for the brand to represent quality products, with a certain charm and friendliness" – Firmalt shares the idea.
All projects can be seen here, for checking news you can watch Instagram or Facebook.