Perrier Gets Fashionable Makeover by French Paul & Joe
Perrier has had a designer makeover  by Paul and Joe.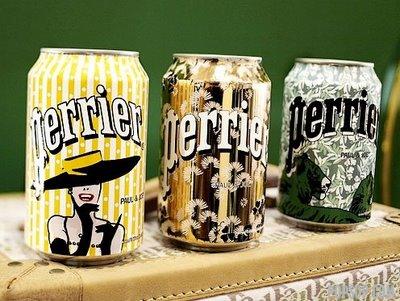 The fashion water comes in yellow, brown and green bottles decorated with retro comic style graphics. They were designed by Sophie Albou of the famous French fashion house, Paul & Joe and will only be available for a limited time. In addition to the cans, they also created designer bottles, all set to hit shelves by this summer.