Unilever is to produce an eco-friendly 'warm' ice cream
Unilever, the biggest ice cream producer in UK, an owner of the Magnum and Ben & Jerry's brands, is looking for new 'formats' of ice cream delivery to consumer. The company aims to create an non-frozen ice cream which can be sold at room temperature, reducing the costs of freezing, keeping and transporting frozen product.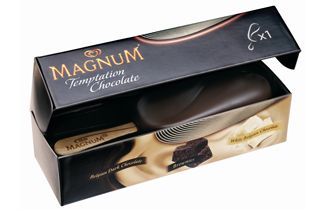 In this way the company will minimize the use of electricity, making anenergy-intensive production process more eco-friendly.
The research and development of an innovative 'low-carbon' ice cream will be conducted in Unilever's laboratory in collaboration with Cambridge University.
This initiative is part of Unilever's strategy to make the production 'greener'.