Cadbury gives an opportunity to 'leave public messages' across the country
As we wrote on Popsop previously, Cadbury relaunches the Wispa Gold bar in response to active requests from Facebook users. This time the company offers a special activity opportunity for its fans -  to put their own messages up on billboards around the country.
This creative initiative was developed and will be brought to life by Fallon London since 7 September, when the bars appear on sale.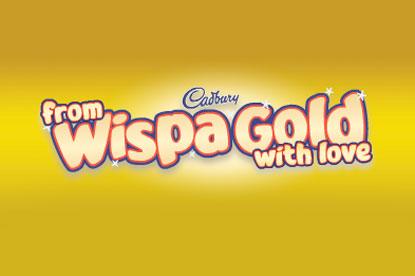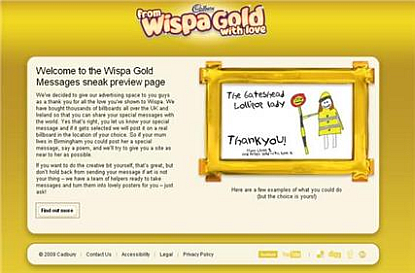 The agency created a special website, where user can log and leave their messages (for further posting on billboards across UK).
Poster sites have been booked in London, Liverpool, Manchester, Birmingham, Glasgow, Newcastle, Edinburgh, Leeds, Sheffield, Bristol, Cardiff, Nottingham, Belfast, Plymouth, Brighton and Norwich.