Beck's changes the front design of 3 iconic pubs in London
Beck's Music Inspired Art campaign continues with the revamp of the fronts of 3 iconic pubs in London – the Old Blue Last, the Amersham Arms and the Local Tavern.
They all have been 'dressed' like the CD-covers of music albums by The Cure, Prince and Kraftwerk re-designed by 4 UK artists: Anna Lomax & Lauren Davies, Chrissie Abbot and Jamie Brown.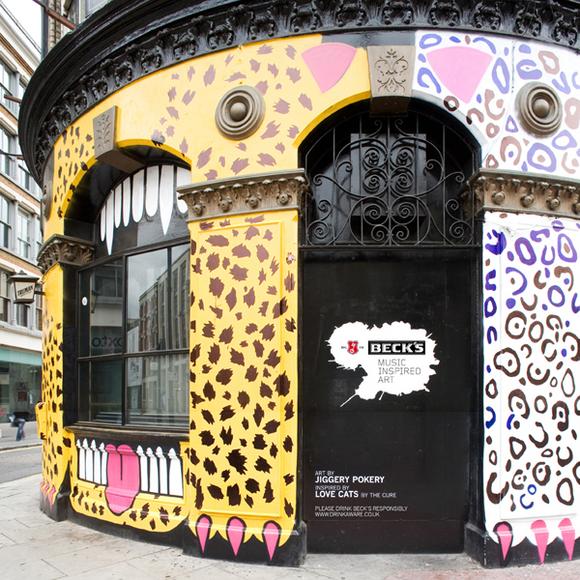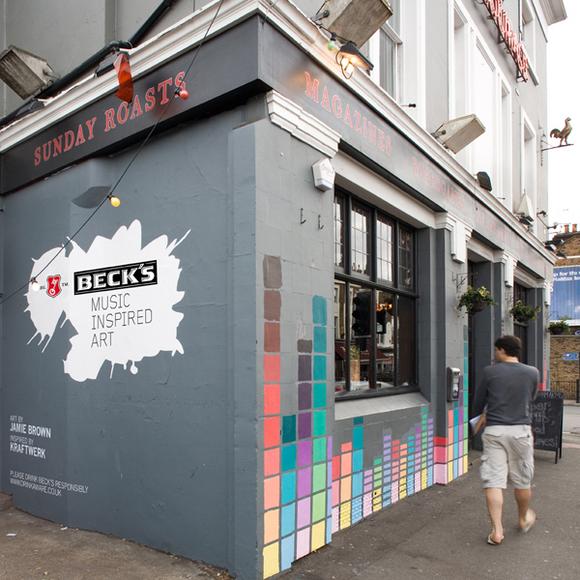 Ken Valledy, UK brand director for Beck's said: "Beck's has been involved with music and art for more than 20 years, and we are proud to extend our collaboration to these three pubs, which are some of the most iconic in London. We have given them a fantastic new look for a limited period. And you certainly can't miss all the bold designs created by these up and coming artists."
As a part Beck's Music Inspired Art project 4 limited edition labels have recently been designed by musicians Ladyhawke and Hard-Fi.