Grolsch's New International Label by Anthem Worldwide Integrates 'The Mark'
Anthem Worldwide, a Schawk (NYSE:SGK) Strategic Design Company, whose integrated global network provides innovative solutions to articulate, unify and manage brand impact to create compelling and consistent brand experiences, announced the recent release of its new label design for international beer brand Grolsch that integrates 'The Mark', a new symbol derived from the Grolsch logo.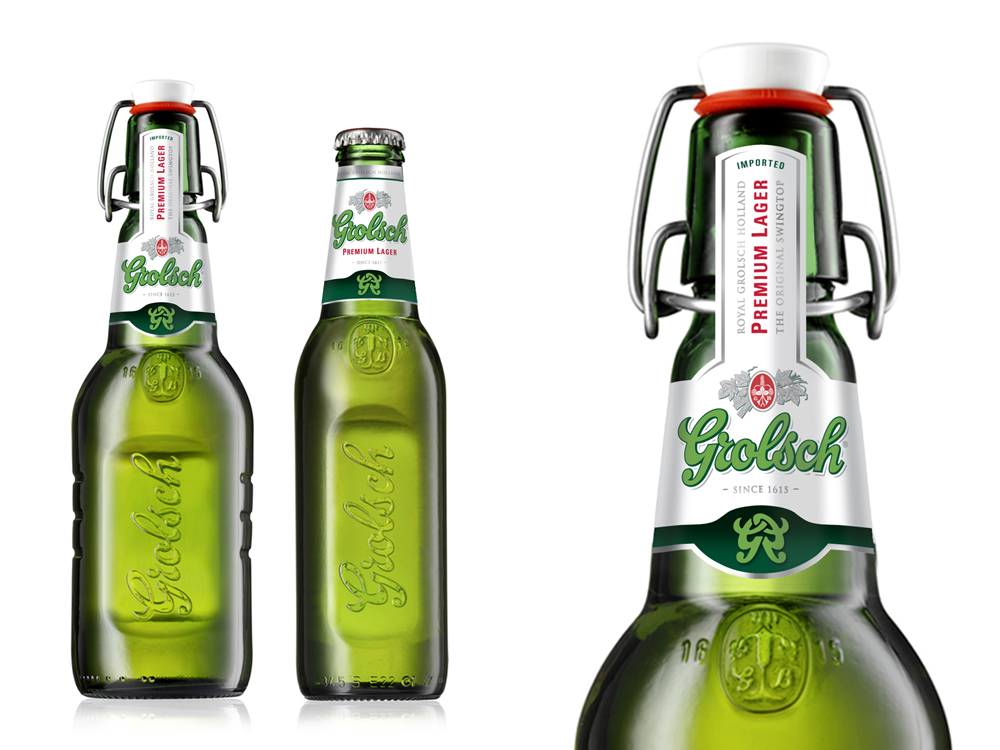 Most recently, SABMiller repositioned its Grolsch beer globally as a "maverick" brand to create a strong and differentiated position. The new global marketing campaign revolves around a mysterious symbol derived from the Grolsch logo called 'The Mark'. 'The Mark' is composed of the initial capital of the Grolsch logo and a mirrored G.
Ronald van Amerongen, global brand director for Grolsch, said, "The campaign is about harnessing the power of symbols to intrigue consumers and convey Grolsch's maverick character. The integration of 'The Mark' into our already distinctive packaging is a critical part of the positioning."
Hans Muysson, Anthem group managing director for Europe, said, "'Untraditional since 1615' has been Grolsch's progressive authenticity and strategy. It's exciting to be a part of this global journey as Grolsch defines and differentiates the next generation of this icon. With the brand's heritage, it is only fitting that these non-conformist ideals have been harnessed in this new positioning as a 'charismatic maverick. In this stage of the brand's international development, Grolsch has found a way to move from a brand with the iconic Swingtop, to an iconic brand now symbolised by 'The Mark'. From all indications, the global campaign has hit the mark."
Arthur Brandenburg Van Den Gronden, Anthem's chief strategy officer for Europe, continued, "On label, 'The Mark' has depth and surprise and is shorthand for Grolsch's charisma, craftsmanship and artistry. As Grolsch aspires to recruit new users in non-Dutch markets, 'The Mark' is an intriguing symbol that will inject a modern tweak."