Diageo Introduces Johnnie Walker Double Black
Diageo Global Travel & Middle East have introduced a trial launch of a new addition to its Johnnie Walker Black Label line. The one litre bottles of recently released Johnnie Walker Double Black will available to purchase at the +15-20% price premium to Johnnie Walker Black Label at six leading international airport locations during the test months until the end of June 2010.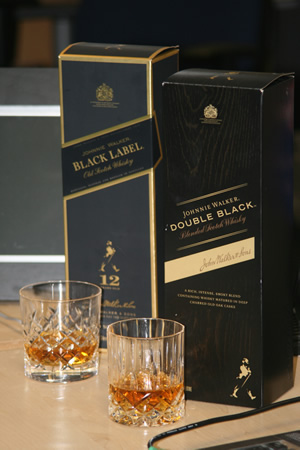 The new liquor amplifies a the trademark's rich characteristics of Johnnie Walker Black Label blended Scotch whisky, and "is aimed at drinkers who already appreciate the character of Johnnie Walker Scotch whiskies and are keen to explore that character in more depth".
The blend of the new product is based on West Coast whiskies, which enhances the iconic smoky flavour of Johnnie Walker whisky line.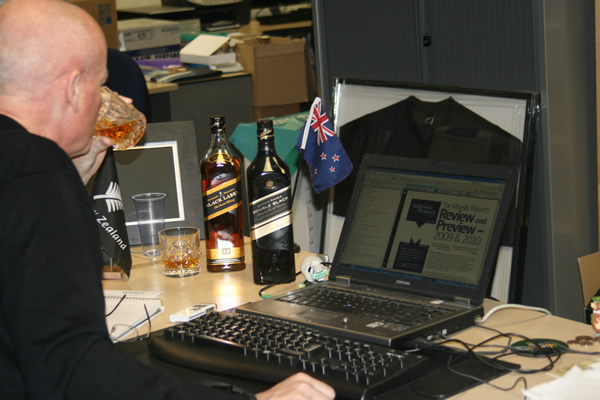 "Double Black is everything you like about Johnnie Walker Black – and then some more. It has this big, smoky intensity and we will be focusing on that. The smoky glass bottle and all the support materials will really indicate that extra intensity.This fantastic innovation enhances the sophistication and exclusivity of the category's leading brand, and we're confident of its unique appeal to the huge number of loyal, discerning and adventurous Johnnie Walker brand followers who will welcome this great blend that expresses their individuality and provides a new experience of their favourite brand," said Ellie Martin, Diageo GTME marketing director.