Gillette Venus Provides Dating Tips
Gillette Venus is teaching young ladies how to attract attention of guys and be queens of the situation. The brand has launched its "Dating School" on the Gillettevenus.ru website, where it gives tips on how to arrange a date and what to do after it. The Russian-speaking visitors can read articles and share their own ideas on the forum as well as have fun playing a variety of games on the dating theme.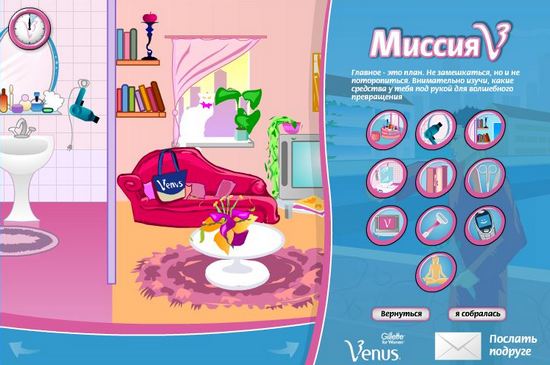 The brand gives step by step instructions on how to set a date and what to do the next day, and provides useful information for parents of teenage girls. The game section is the biggest one on the site — it includes "Fill the Purse" game, where you are to catch useful items with your purse and avoid trash like tins, bricks and food bits; and "V Mission", a simulator, which helps players to get ready for a date, shopping, photo-session, or going to the beach — a player is to choose the type of the activity and things she must do in each of the cases (including depilation, of course).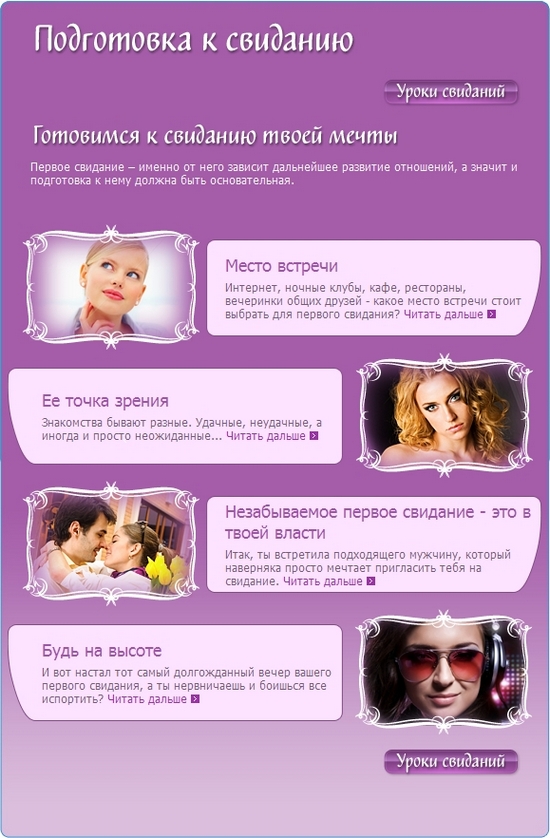 There are also downloadable packs with icons and arrows for PCs. Residents of Russia and Ukraine can take part in weekly sweepstakes and creative photo contest.
The campaign is promoted via YouTube with a controversial viral video "Skolzkaya Situatsia v Akvaparke" (A Tricky Situation at the Aqua-park) featuring a girl, who can't slide down because she hasn't done the depilation properly. In the end they ask, "Are you satisfied with your razor?" The video can be watched on most entertainment portals of the Russian Internet.