Nokia Kicks off Its 'Happy Navigators' Campaign
Nokia has launched a global campaign featuring real people to promote its new free turn-by-turn voice guided navigation system on all its GPS-enabled smartphones, which was announced back in January. The promotional movement was developed by the Wieden + Kennedy agency (London) and is now rolling out on a global scale on TV and in press.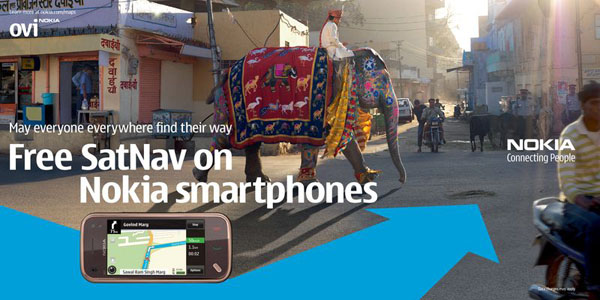 The campaign is revolving around the idea that with the new feature "everyone everywhere find their way", and this message is reflected in the prints and videos featuring people from different cultures heading to various spots. The main ides is to show that with Nokia you can feel free in any settings and be sure to find the place you are looking for.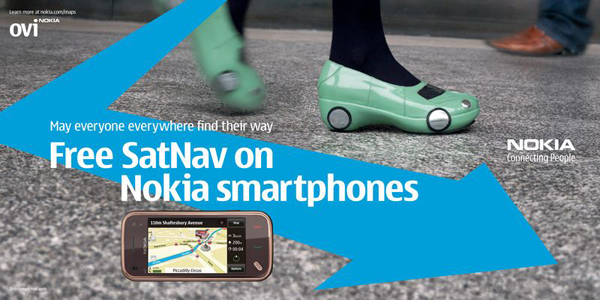 The video showcases Kerry McLean and his one wheel monocycle, who is going to another state; Mr Wu with his odd-looking talking robot in Shanghai; Ibrahim and his huge elephant on the streets in one Indian city; shoe designer Hetty Rose, who is wandering around London in a pair of green shoes looking like cars; and Dean Orton riding with his friends.
W+K creatives commented, "We wanted this spot to celebrate the fact that everyone everywhere can now find their way to the people and places they love in the most human, curious, playful and authentic way possible. So instead of casting actors or performers we trawled the world for what we called Happy Navigators; interesting people with interesting ways of getting about."
Joanne Savage, Marketing Director at W+K, added, "Global Nokia Marketing Creation (Focused Campaign) said, 'At Nokia, we always start with the human problem, and only then look to find the resolution through technology. Here, it was a simple observation, but one which bothered us nonetheless: how in 2010 are people still getting lost? And the answer is actually in your pocket."