LG Has Become 'Socially Smarter'
LG is here with a new campaign focused on popularity of social media. To promote a range of LG Optimus GT540 handsets, which run on the Android operating system, the brand together with RKCR/Y&R and PR agency LG ONE developed a series of tongue-in-cheek TV spots, which will be aired during a number of programs about lifestyle, sport and entertainment on British TV.
The "Socially Smarter" campaign revolves around people's addiction to sites like Facebook, Twitter, MySpace, Foursquare, etc. and includes a daytime soap opera called "The Young and the Connected." The spots showcase the storylines, all of which "focus on the drama that social networking adds to life in our modern connected world."
This project comes as a new phase of the "Life Is Good" promo drive, kicked off in May. The idea employed in the episodes will be also supported in print ads to be launched all over the country.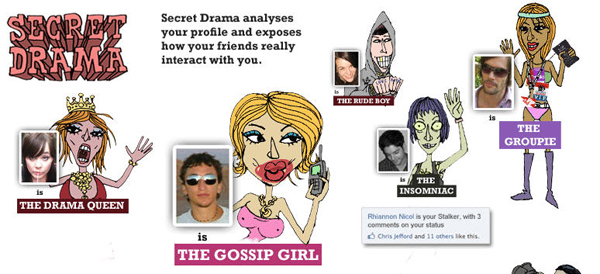 On its Facebook page, the brand also shares its new "Secret Drama" application, designed to monitor and analyse friend's activity and eventually find out, 'who is who' in the social media world. Keeping to the eccentric style of the campaign, LG provides the following classification of facebookers:
• The Gossip Girl—Posts most comments.
• The Groupie—'Likes' your posts the most.
• The Slacker—Posts most during work hours.
• The Keeno—Replies the quickest.
Those, who don't have an access to British national channels, can watch the episodes as well as a 10-minute behind-the-scenes documentary and other exclusive video materials on the project's YouTube channel.
"The next wave of our "Life's Good" brand campaign continues to educate and encourage consumers to get involved in technology. These new initiatives highlight the growing popularity of social networking and our increasing focus in that area. Young people today communicate with their friends and the world around them via social networks and the quirky "The Young And The Connected' TV idents we have created are a fresh and fun way of dramatising that," commented Paul Meadows, head of brand at LG UK.