Heineken Kicked off a Remix Challenge
Heineken is keeping up with the brands, which believe that music and beer just can't live without each other. Today Popsop has written about Beck's DJ project, nearly a month ago we had a post on Tuborg, which sponsored festivals and measured ears, and now there is some useful information for those, who love the iconic drink and modern music, but don't want to just sip their beer from the bottle and listen to tracks. If you are eager to demonstrate your musical talent to the whole world, come here—the brand will make your dream come true.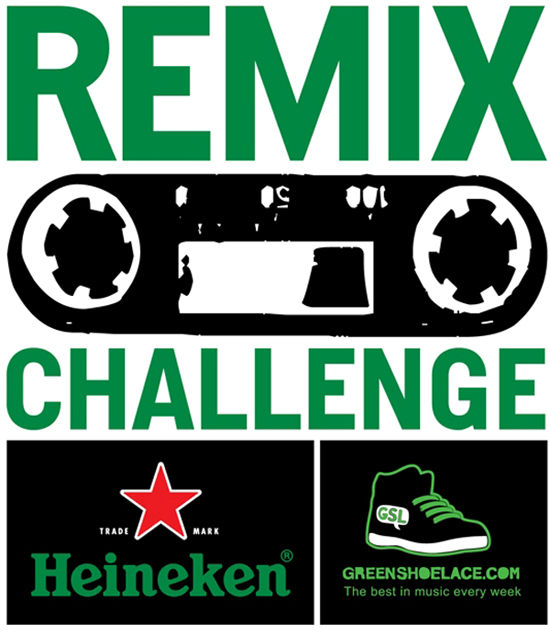 Following this movement, Heineken partnered with GreenShoelace.com and Dim Mak to launch Remix Challenge, which provides all aspiring DJs with an opportunity to start their international career and win some good money.
The participants of the contest are encouraged to visit the dedicated page on www.greenshoelace.com and download three tracks, which they are supposed to mix and later submit as a track of their own to the same page (if you want to compete for your place in the DJ stardom, hurry up, as the remixes should be uploaded by midnight on July 21). Then the panel of experts (Peanut Butter Wolf, Klever, Jazzy Jeff and Flosstradamus) will vote and determine, who of the entrants will open for each of these DJs at one of the "GreenShoelace Late Nights" private events, arranged by Heineken in Chicago, New York, Los Angeles and Miami this August.
The grand winners will also get a great opportunity to collaborate with Dim Mak and have their track on an upcoming album of the artist. Starting July 22, all the tracks uploaded to the contest page will be streaming on GreenShoelace.com, and the names of the most talented ones will be announced on Monday, July 26.