Fiat & Vogue Announce the 'Green' Helmet Design Contest
Fiat and Vogue Italia are inviting people, who want to remain fashionable even when driving fast on the road. To celebrate the launch of the innovative 900 cc TwinAir two-cylinder 85 HP engine, which will be used for both the 500 and the 500C models starting September, the car manufacturer together with the iconic fashion magazine are inviting all creative minds to develop their own green-themed design of bicycle helmets for a chance to win a nice amount of money.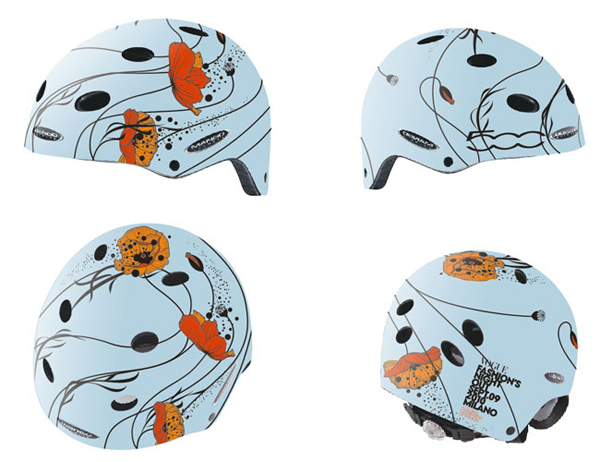 Image Courtesy: Shicon
Now, there two questions to be answered: Why the graphics should be eco-friendly? And why is this all about bike helmets, if the major brand here is a carmaker? The new TwinAir is the first 2-cylinder that will allow reducing the amount of regular car emission up to 30% and save fuel at the same time. This makes the vehicles much more ecological than before, and explains the 'green' question. The bike helmets, which will be decorated with the winning designs, relate to for the Bici 500, the model of a foldable bicycle developed by Compagnia Ducale specially for Fiat 500 to fit into the car's trunk. So, basically, the autoproducer is standing behind the two-wheel means of transportation and everything connected with it.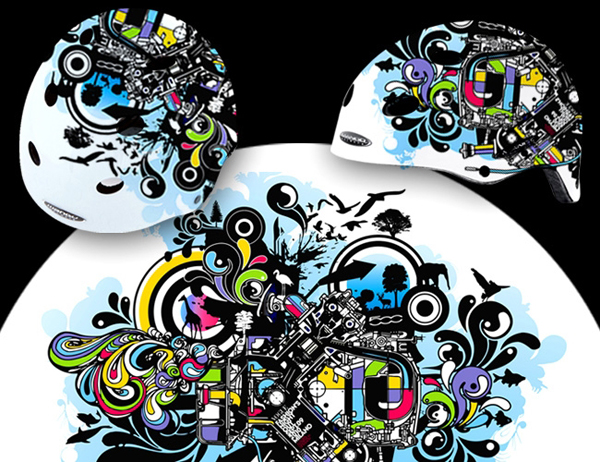 Image Courtesy: Shicon
Those who want to take part in the contest can go to the Shicon.com website and download a kit with all the images and the brief. The deadline for the submission is August 23, with the winners to be announced soon afterwards. The current entries can be viewed on the contest page.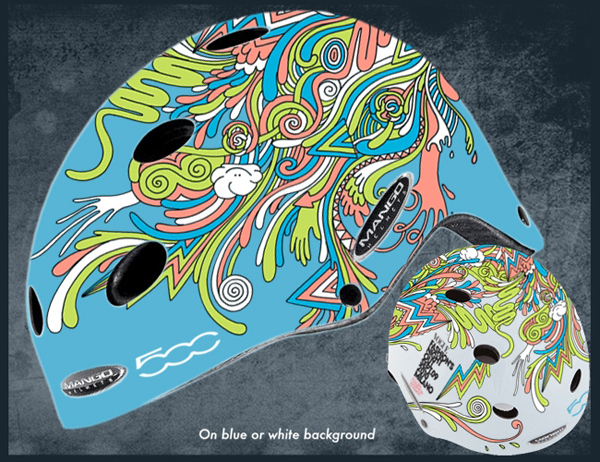 Image Courtesy: Shicon
Fiat and Vogue will select three best artworks—the grand winner will receive €2,000, his or her design will be printed on limited-edition bicycle helmets (some of them to be autographed by designers and other celebrities) and will be available at Vogue Fashion's Night Out in Milan on September 9. The runner-ups are to get €500 each, with their design being used on several bicycle helmets or for some other marketing purposes. All the proceeds generated by sales of these accessories will be donated to the "Adopt a tree" program.
Recently, to promote its Fiat 500, the automaker together with Diesel developed a hilarious "Disconnect" campaign.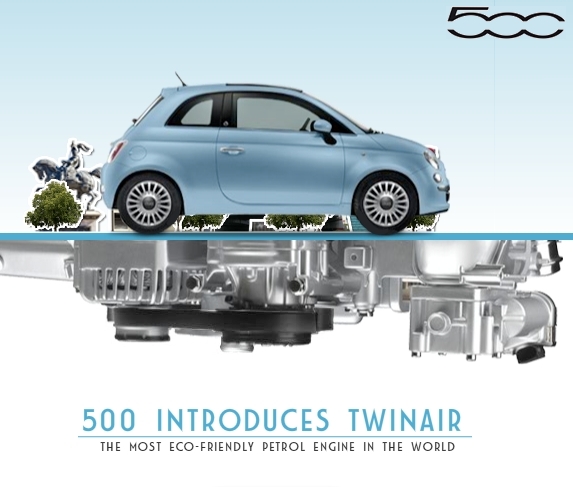 Image Courtesy: Shicon