Bacardi Celebrates Ties to Architect Ludwig Mies van der Rohe at Germany's Neue Nationalgalerie
Bacardi Limited celebrates the opening of a joint event with Neue Nationalgalerie der Staatlichen Museen (New National Gallery) in Berlin in honor of famed German-American architect Ludwig Mies van der Rohe. The collection titled "There is a Reason" features the acclaimed works, drawings, plans and photographs of Bauhaus architect and his unique relationship with Bacardi and Neue Nationalgalerie. The event kicked off on August 25 with an invitation-only reception and preview of the collection in the gallery's Skulpturengarten and afterwards will be open to the public.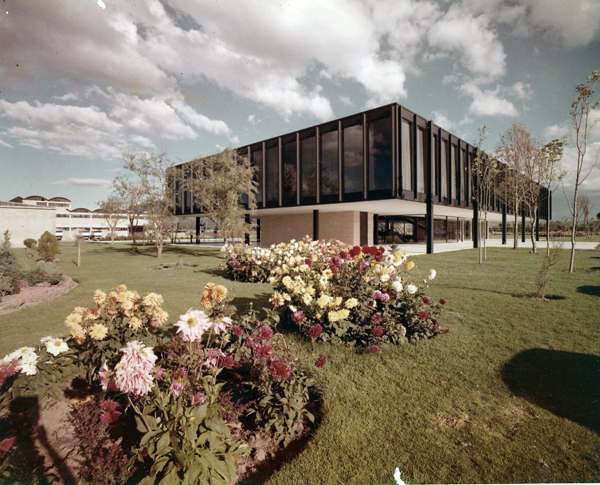 The Bacardi y Compania building designed by Ludwig Mies van der Rohe in Tultitlan, Mexico
In 1929, Ludwig Mies van der Rohe first came into contact with Bacardi at the Barcelona International Exposition. At the Exposition, Bacardi and the Mies-designed Barcelona Pavilion were both awarded grand prizes for their originality and unrivaled quality. Then-Bacardi president Jose "Pepín" Bosch hired Mies to design buildings for the Company's headquarters in Santiago de Cuba and its Mexican operations in Tultitlán.
However his plans for construction on Cuba were never built due to the Cuban Revolution, the confiscation of Bacardi assets in the country and the subsequent exile of the Bacardi family by the Cuban government. Two similar buildings did emanate from Mies' original design for Bacardi—Neue Nationalgalerie in Berlin, Germany in 1968, and the Bacardi International Limited building in Bermuda in 1972, now the Company's global headquarters.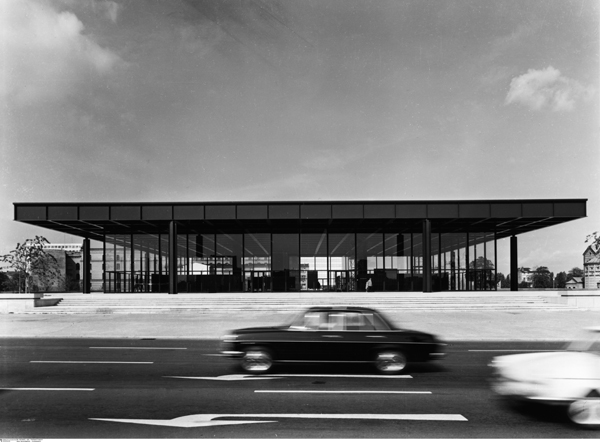 Neue Nationalgalerie in Berlin
The evening's preview in the famed Skulpturengarten featured an installation of iconic advertisements from the "Golden Age of Cocktails" and photographs of the lifestyle, music and heritage celebrating the Cuban roots of Bacardi.