Last weekend saw one of the most creative but bizarre 'space' initiatives with the opening of the Cake Britain—Mad Artist's Tea Party exhibition—the world's first entirely edible art exhibition (at the London Future Gallery) sponsored by Tate & Lyle Sugars to promote their switch to Fairtrade.  And, in Berlin, at the Bread & Butter Fair Diesel created one of its best spaces to date with a fun beach'n'cinema studio dome presenting apparel, jeans, footwear and vibrant accessories with a specifically created event motto of 'BE STUPID!'…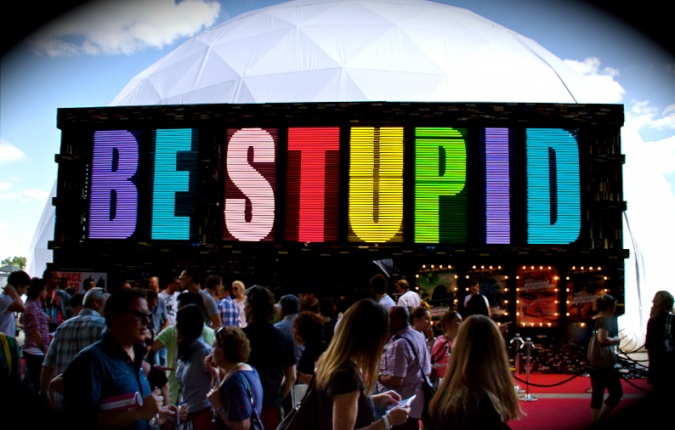 Elsewhere over the summer months we have seen the Heinz Crop-Up—a city allotment project to promote its Salad Cream product by allowing consumers to 'pick their own' and turn into a salad or sandwich of their choice—and the London Orchard Fair Project (sponsored by Timberland) bringing 'urban fruit to urban communities'…Mobile marketing, pop-ups, installations, touring exhibitions—the names and concepts of these promotional/retail 'spaces' may differ slightly but the rationale is pretty much the same. Brands are stepping outside of the norm and the expected and aiming to create a unique and exciting environment in which to engage consumers and generate a feeling of relevance, interactivity and intimacy. Heinz, Timberland and Tate & Lyle are very obviously focusing on the power of community and togetherness and the individual choices we make within this. All very notable and worthy. But, on the other hand, this whole marketing movement is also being directed by a spontaneous and 'grab it before it disappears' sentiment. It is ultimately a short, sharp sell tactic and a million miles away from the priceless building of long-term brand loyalty, desirability and connection.
There is no denying that environment is, of course, a key point of connection for the consumer—and some of these new environments are truly amazing and inspiring. But we should not forget that its power comes from being part of the holy trinity of continuous points of connection for the consumer which also include POP and packaging. By building intimacy, relevancy and interactivity at the start, brands can create not only desirable and successful Point Of Purchase but, indeed, successful and desirable 'Pleasure Of Purchase' for the future. It's not just about these short, spontaneous and prescriptive bursts of fun but about infiltrating and enhancing day-to-day life—and day-to-day purchases—in a more innovative and engaging way. It's about using the power of the physical touch (through the packaging and POP) to open up the mental space of the brand and create the time and space to relate, connect and belong.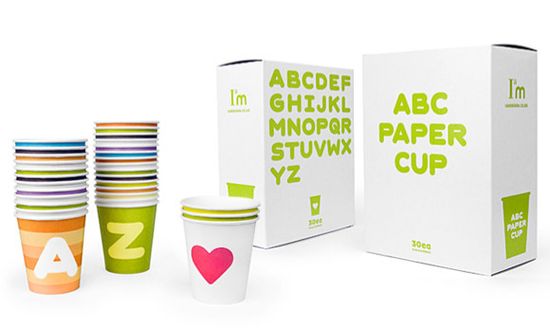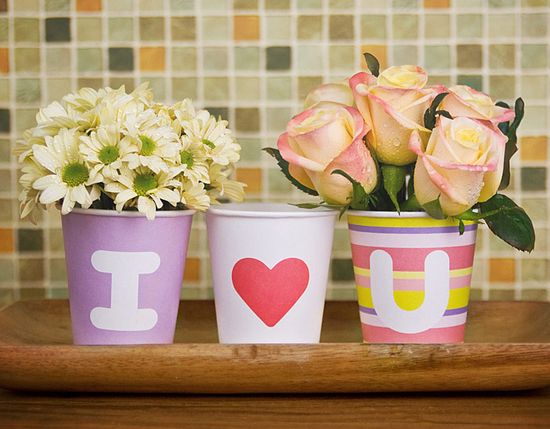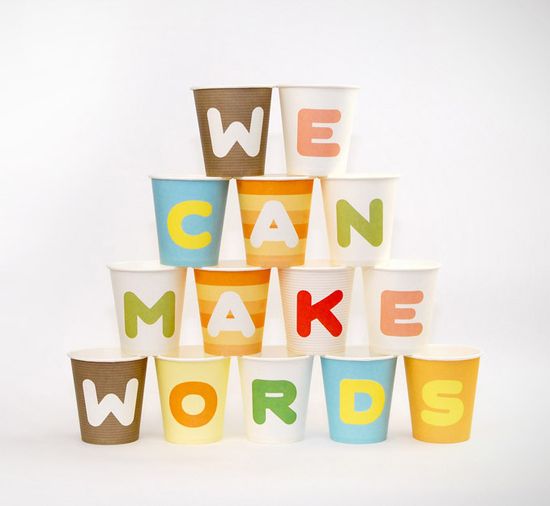 Take probably one of the most boring and basic items—the ubiquitous paper cup. A paper cup is a paper cup —right? Wrong. The ABC Paper Cup designed and sold by Seoul based IaM Designs puts an end to the boring design of disposable paper cups. The ABC Paper Cup makes it easy to remember your cup, because it has a unique design in 14 variations, including the alphabet from A to Z. Apart from the cups with their colourful signs and letters in simple, cheerful designs there are also fun suggestions on how the ABC Paper Cups can also be used. Fun, unique and innovative and with endless possibilities for in-store display and promotion and for end use by the arty consumer. If we can create such intimacy, pleasure and spontaneity—and exact the perfect balance of community and individuality—through the packaging and POP design of the humble paper cup, then the creative possibilities for brands are just endless…
Time to address your spatial awareness?
About the Author

Jonathan Ford is a designer and co-founding partner of Pearlfisher. He oversees a portfolio of award-winning designs, including a high profile list of ethical, entrepreneurial and iconic brands.  He is also a frequent speaker at high-profile international industry events and regular contributor and commentator in the design and brand press.
Jonathan can also be followed on Twitter — @Jforddesigns