Perrier-Jouët and Kareem Iliya Celebrate the Dandy Spirit
Perrier-Jouët, the iconic French champagne brand, which famous for its dedication to art, is paying homage to its Belle Epoque cuvee with a new creative collaboration. This time, the brand's aesthetic nature was highlighted by American artist Kareem Iliya, who created a series of seven illustrations in ink under the theme of "The Dandy Ball" to celebrate the brand's luxurious and extravagant spirit.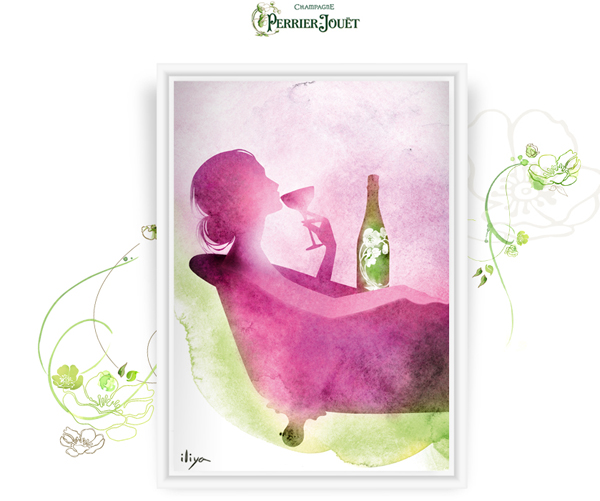 Being the favorite champagne of Oscar Wilde, who was a real beau, Perrier-Jouët inspired the artist to draw seven delicate compositions revolving around the encounter between a muse and a dandy over a glass of Belle Epoque at an extraordinary ball. Through the set of light and elegant pictures, created with delicate lines and contours, Kareem Iliya managed to render the spirit of the ball as it used to be in late 19th century. The artist says that the Belle Epoque cuvée "inspires lightness, festive elegance and a sort of inherent refinement", and his images with expressive titles (Private tasting, Revelation, The encounter, Who is she?, May the ball begin, Personal ritual, and The final touch) perfectly mirror this tender ethereality.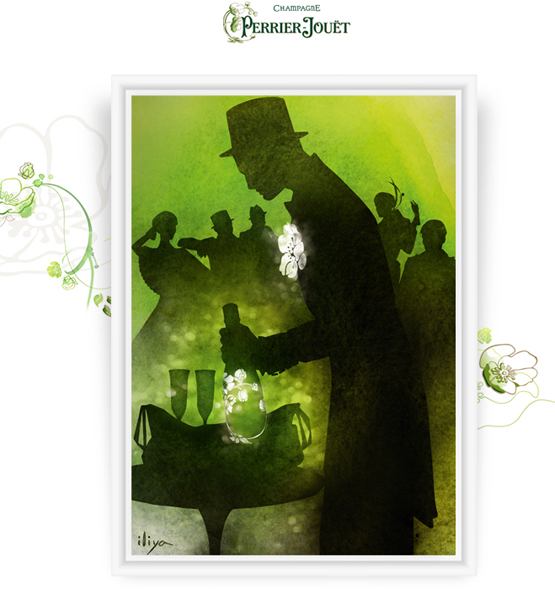 The latest brand's art collaborations include an elegant champagne tasting table by Noé Duchaufour-Lawrance and a series of wonderful anemone watercolors by Rie Rasmussen. Perrier-Jouët has also launched a new version of its website, which was named Site Of The Day (September 2) by FWA (Favourite Website Awards). The updated online destination invites its visitors to enjoy a floral and musical journey, while surfing smoothly through its refreshed sections.