Identica Relaunches Russian Cosmetics Brand Divage
Leading Russian cosmetics company Divage has appointed Identica to create a new visual identity for the brand as it looks to unleash its glamour and take on its Western competitors.

The new branding is a visual manifestation of the brand's personality—sexy, sassy and smart—and employs a sharp, clean colour palette of black and pink with a gold accent. It introduces a new strapline—Voilá—which will be included on all marketing communications, and uses a mixture of sans and serif typefaces – the later is used mainly as an accent (for example, headlines), to keep the brand fun and cheeky.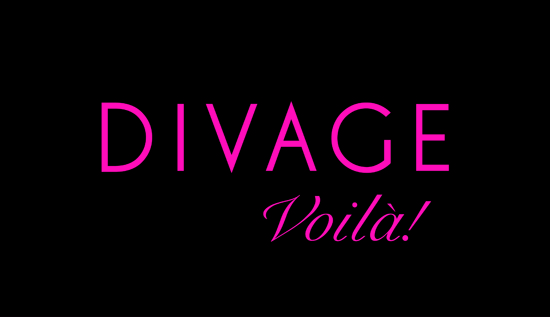 Identica's new identity for the brand is aimed at a modern-day Cinderella who dreams of a fabulous life filled with travel and Western brands, and of being swept off by a sexy Prince Charming as long as she looks the part. It positions the brand as a 'modern day fairy-godmother', helping women in their quest to achieve their aspirations and ultimately be the belle of the ball – through its affordable quality products.
Richard Morris, Managing Director at Identica, said, "We're very proud of the work we've done on Divage—it's got style and a great attitude that the target market will love. We believe it's really going to make a mark and turn Divage into an icon brand for young women."
The new identity will be rolled-out this month.