Kraft Foods and U.N. World Food Programme Join Forces to Celebrate Play and Fight World Hunger
Kraft Foods launched a worldwide initiative to celebrate play and fight world hunger. Through an app on Kraft Foods' corporate Facebook page, the company is encouraging consumers to upload photos of people at play. And for each photo provided, Kraft Foods will donate five meals (up to 500,000) to the United Nations World Food Programme's Fill the Cup campaign, which aims to feed more than 20 million children around the world who go to school hungry every day.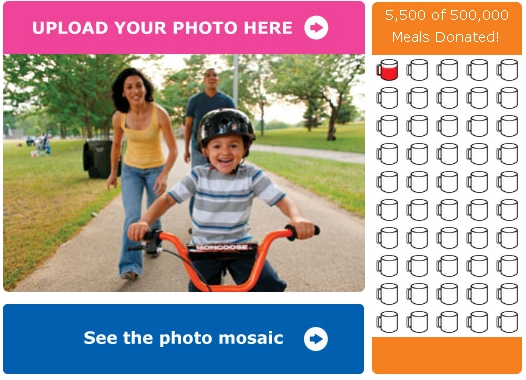 This "playful" initiative introduces Kraft Foods' annual global week of service—Delicious Difference Week. From October 4-9, approximately 14,000 Kraft Foods employees in 50 countries around the world will volunteer time to hunger relief and healthy lifestyles service projects in their communities. Delicious Difference Week 2010 will be the largest employee volunteer event in the company's history. In the United States, employees in eight states will work with community members building more than a dozen playgrounds, which translates into safe, vibrant places for 100,000 children.
Kraft Foods Foundation also becomes an official National Partner of KaBOOM!. As a National Partner, Kraft Foods Foundation supports KaBOOM! in its efforts to spread the message that play is critical to the development of children and to facilitate the ongoing development of tools and resources to ensure that children in communities have access to a great place to play within walking distance of their homes. Kraft Foods Foundation will serve alongside KaBOOM! as a national proponent of the importance of play and will assist in creating solutions to address the play deficit currently existing in thousands of communities nationwide.