McDonald's Celebrates the Opening of the World's 300th Ronald McDonald House
McDonald's Corporation celebrates with Ronald McDonald House Charities (RMHC) the opening of the world's 300th Ronald McDonald House on September 29 in St. Louis, USA, on the campus of St. John's Mercy Medical Center. Hundreds of families each year will now be able to refresh, relax and support each other at the House while their children are receiving life-saving treatment for conditions such as cancer, heart disease and birth defects.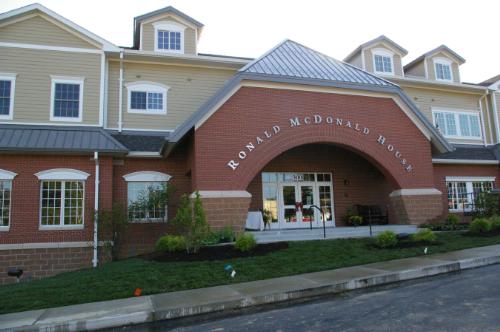 The seeds were sown for this 300th Ronald McDonald House 36 years ago in Philadelphia. The daughter of former Philadelphia Eagles player Fred Hill underwent years of intense medical treatments, and out of that hardship grew the idea to create a "home away from home" near a hospital where families could stay together during difficult times.
The generous McDonald's Owner/Operators in Philadelphia rallied together with the Company to raise funds to build the very first Ronald McDonald House, and that powerful idea has been repeated 300 times in communities around the world.
Ronald McDonald Houses welcome nearly 7,200 families every single night, saving them approximately $250 million a year in hotel costs alone. The Houses provide comfortable beds, warm meals, hot showers, to families who share similar challenges of having seriously-ill children.
This new $4.5 million Ronald McDonald House is the third in Metro St. Louis and will serve approximately 700 families annually.