Hennessy Experiments on 'Blending of Art'
Hennessy, the world-renowned cognac brand launched "Blending of Art", a project that combines creativity and collaboration in an effort to create priceless works of art. In course of this campaign, Hennessy invited a posse of musical talents and visual artists to develop unique designs for its bottles.
Image Courtesy" www.hennessy-blending-of-art.com
Among the performers contributing to the project there are: Questlove and Q-Tip, A-Trak, Kid Sister, and Steve Aoki. As for the visual artists who participated in the event, the list includes such notable names as Dust La Rock, Spaceknuckle, Aerosyn-Lex Mestrovic, Fafi and Laundry.
What happens when the 'musically adventurous' work side-by-side with 'the artistically free' is perfectly documented on the website of the campaign. To learn more about the personality and creative works of the mentioned iconic figures, and see the outcome of the project, visit www.hennessy-blending-of-art.com. The website features an impressive range of photographs taken in the process of creation of the new bottle design,  showcasing the artists at work, mingling and just having a great time.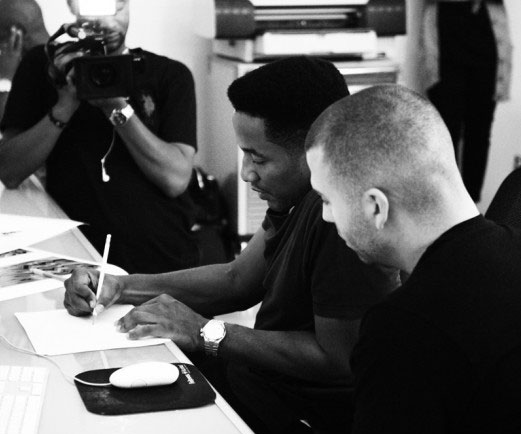 Image Courtesy" www.hennessy-blending-of-art.com
Unfortunately, the new exclusive designs will not be commercially available. However, all of the patterns were revealed at this year's Hennessy Artistry Halo event in New York City that took place on October 14th. According to www.newyorkgossipgal.com, this year's Halo Party was an impressive get-together of performers like The Roots and Q-Tip, Eve, Bobby Brown, Ron Isley, and Erykah Badu.
"Music and art have always gone hand in hand pushing creativity and collaboration. What's one without the other?" – this rhetorical question is set by the initiators of the project. Every time you try to blend two arts, the result is going to be intoxicating…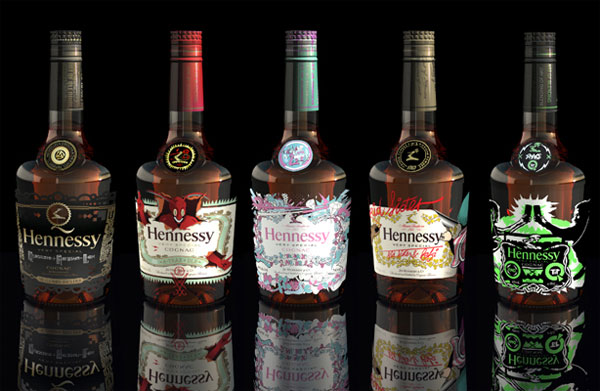 Image Courtesy" www.hennessy-blending-of-art.com