The Absolut Art Collection—Preview of the Brand's Permanent Exhibition in Sweden
Last year, Absolut Vodka announced the opening of the all season exhibit devoted to the legendary brand, and now it has released a trailer previewing the upcoming launch. For its 25-year long history of art collaborations, the brand teamed up with a range of visual artists from around the globe—more than 800 of their masterpieces focused on and inspired by Absolut will be gathered and unveiled in a year.
Image Courtesy: Absolut Warhol, www.absolut.com
"The Absolut Art Collection began in 1985 with a painting by Andy Warhol on commission from Michel Roux. Warhol was asked to interpret an Absolut Vodka bottle. The following year Keith Harring was asked to do the same," states the trailer spot. To date, selected art pieces from the collection are exhibited in big cities of the world, primarily in New York and Paris, but it was decided to give the Absolut Art Collection its permanent home in Stockholm, where the iconic alcohol drink was 'born'. In connection with Pernod Ricard's acquisition of Absolut Vodka, the Swedish government kept the ownership of the Absolut Art Collection and recently gave the Historical Museum of Wine and Spirits the responsibility to administrate and show the Absolut Art Collection for a Swedish and international public. To do justice to the collection, the Museum of Wine and Spirits will move into new premises at Djurgården in Stockholm. The unique items from the brand visual heritage, ranging from paining and prints to furniture and installations, will be on display starting late 2011 or early 2012.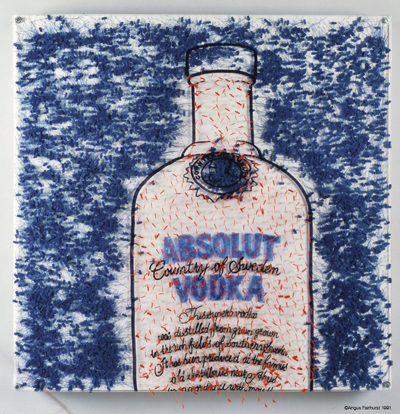 Image Courtesy: Absolut Fairhurst, www.absolut.com
"We feel privileged to have been given this opportunity. Absolut Vodka has created a very special art collection, and our new museum gives it a perfect location in Stockholm. We have an exciting time ahead of us, and look forward to showing the Absolut Art Collection to the general public," commented Ingrid Leffler, Museum Director at the Historical Museum of Wine and Spirits.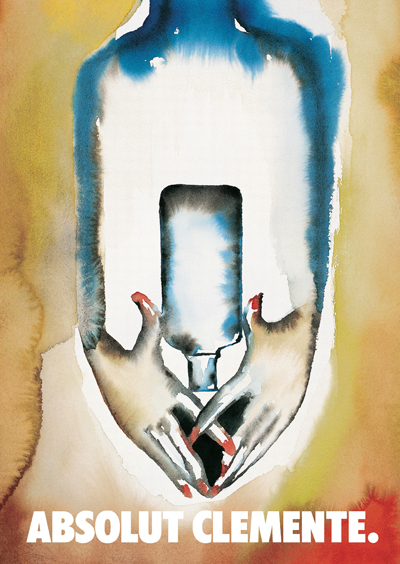 Image Courtesy: Absolut Clemente, www.absolut.com
The Absolut Art Collection includes works by Andy Warhol, Keith Haring, Helmut Newton, Damien Hirst, Louise Bourgeois, David Shrigley, Douglas Gordon, Sylvie Fleury, Dan Wolgers, Hung Tung-Lu and hundreds of other artists, designers and photographers.